Hey there! How was your weekend? It was a scorcher here…thankfully I was inside this lovely air conditioned house most of the weekend. Thanks for stopping by to say hello:) Hard to believe that summer is more than half way over….we start up school again August 12th. I was hoping to get to the beach house again….seems that summer is so short!
I wanted to continue the tour today of Homearama house #15. I left off last week in foyer…and from that space you enter into the family room. We have heard the nicest compliments when folks enter this room…describing it as "warm, comfortable, livable and happy.." The first thing that will catch your eye is the massive white washed brick fireplace. We used the same technic that I used several years ago on my own brick fireplace. A watered down Pure White paint by Sherwin Williams is all we used…when it dried…the painter wire brushed some paint off to roughed it up more in spots. It turned out to be just the right texture of rough against our more "glam" lighting choices.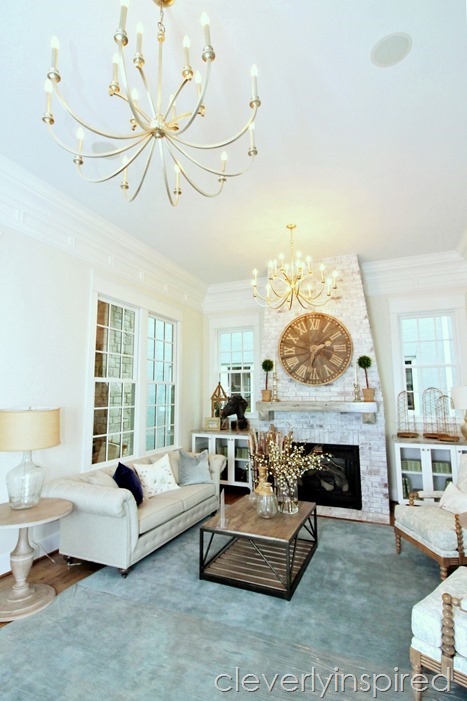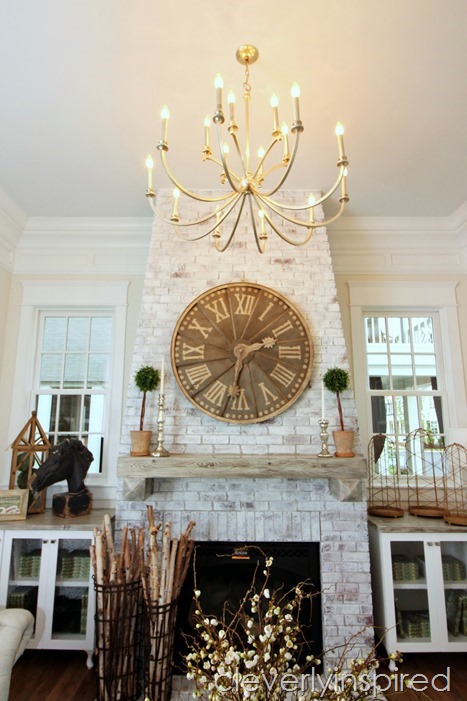 The mantle is solid cedar that was stained dark…then painted and sanded…then glazed a bit with stain. The finish is perfect with the brick. The built ins are custom built and the tops are cedar as well. I love that this room is elegant and farmhouse at the same time. It is a room that lends to great conversation and chill time. Even on a cloudy day these windows let in beautiful light and create such a sense of warmth.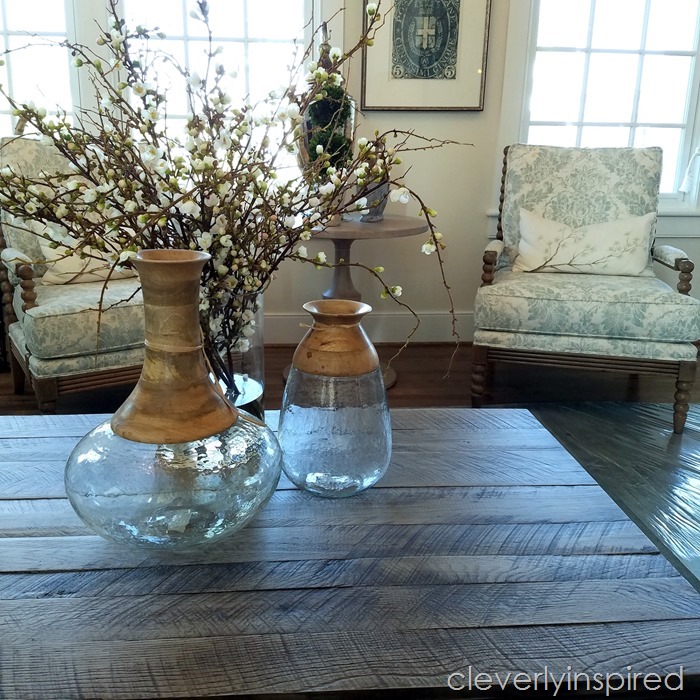 All the furniture in the house is for sale. Ethan Allen has been such a supportive partner in Homearama house #15. All the accessories are provided by Madhouse in New Albany, IN.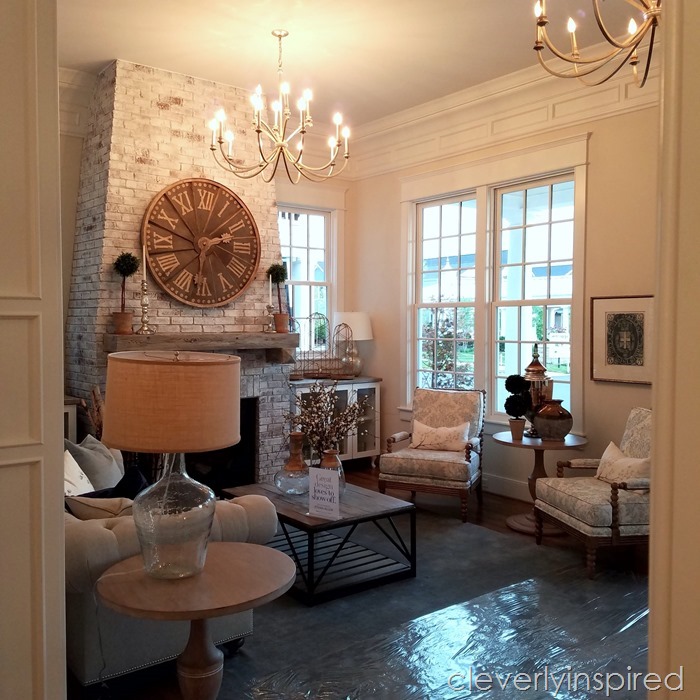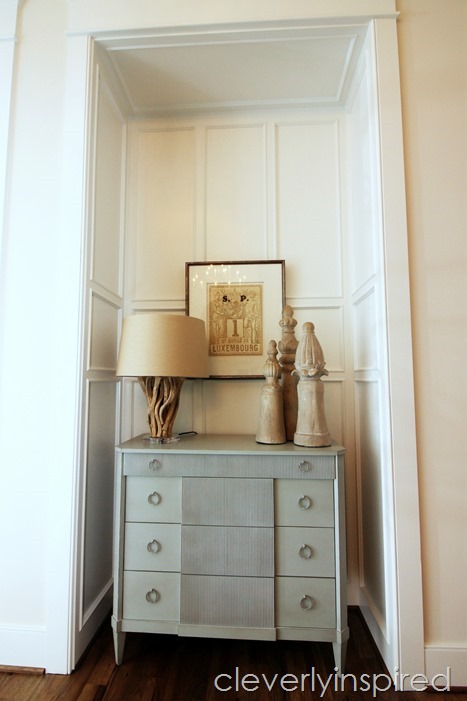 I love this little nook space that we notched out for a piece of furniture. It is dressed with floor to ceiling wainscoting. Unexpected but very useful:)
The paint colors in this room are Natural Choice on the walls (Sherwin Williams), Nebulous Gray on the ceiling and Pure White on the trimwork.
Let me know if I forget to answer any questions!
xo
(photo cred April Tobbe Photography )