Hope your summer is off to a great start! My kiddos are working and having fun….and spending much too much time on electronics. I have instituted gin rummy on the nights we are all just hanging out….what do you do in your house to curb the electronics? Seems like many of us struggle with that when the weather turns super hot….I need some new ideas so send them my way!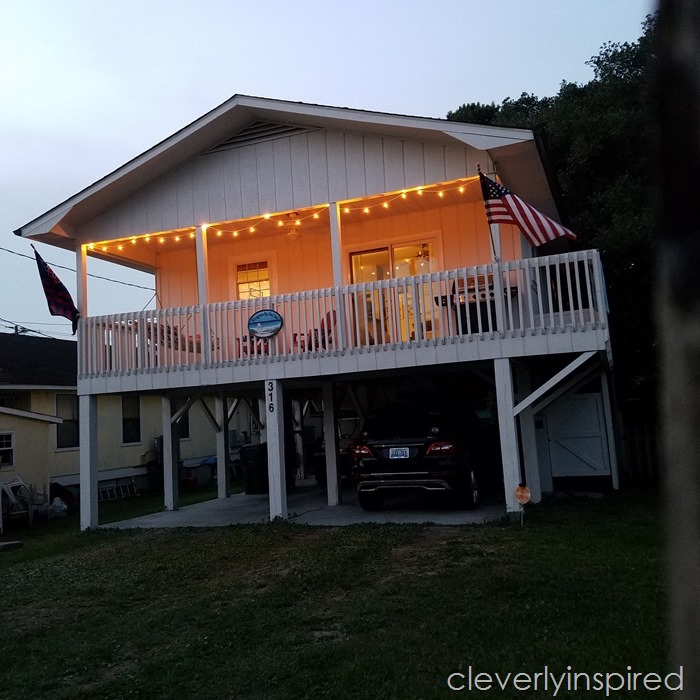 (mini globe lights for porch….found here)
When we were vacationing this month at the beach house we started to consider other projects—because you know when one project gets done we need to start another;) We had been considering the possibility of selling this home and upgrade…however when we starting looking at what was out there—at least right now—we love our house a whole bunch more. We have a huge mostly open treed lot that is just 2 short blocks from the beach….that in and of itself is hard to top. So we are moving right along on the small bath that we tucked into the guest bedroom. It is actually a lot larger than I was thininking it would be….still plenty of closet space for the baskets where the kids put their clothes….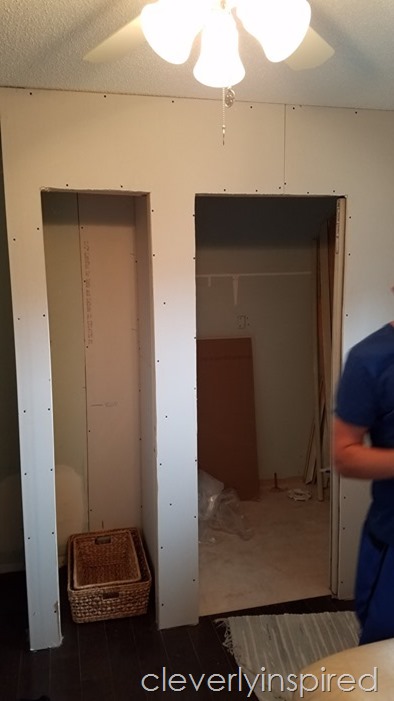 When you step inside the bath theere will be a window on the right (shown below….it isn't cut out yet)….the toilet will be next to window wall…and the wall sink will be directly in front of you when you walk in the bathroom….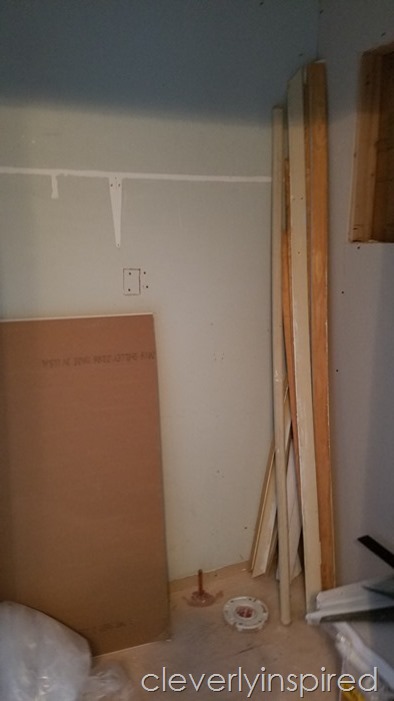 If you are standing at the sink….your immediate left will be shelves. I love this little nook for storage and hamper space underneath….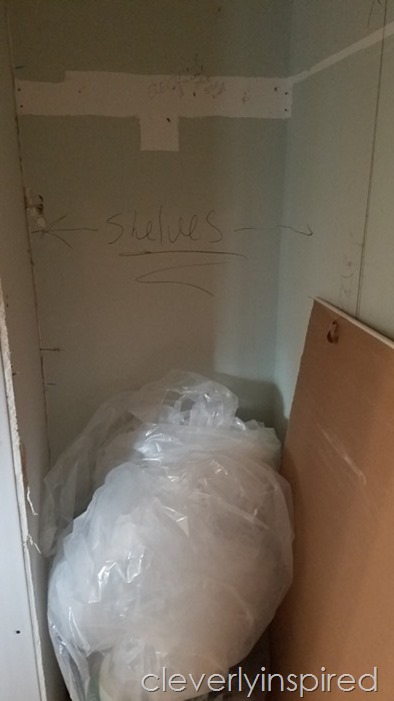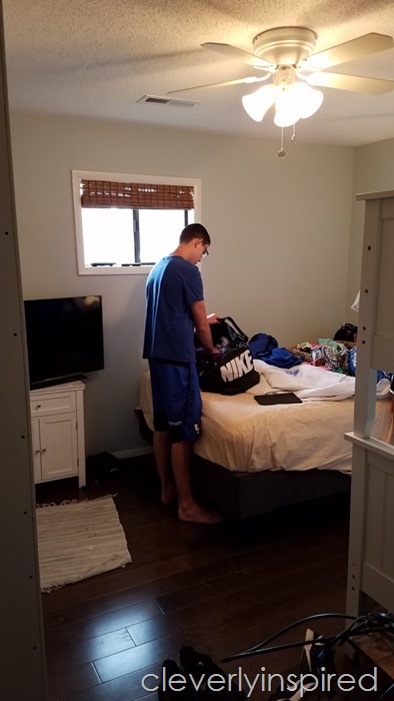 And still plenty of space for our bunk beds and a queen bed….probably have to get a smaller wall mounted tv…but overall plenty of foot space…even if you are 6'2" like my little bubs;)
My parents were at the house in May and completed this plate rack cabinet….I adore this!!! Makes this wall so user friendly compared to the small wall cabinet that was there to begin with….Now I want something more usable above the fridge….OHHHH Daddddddd:)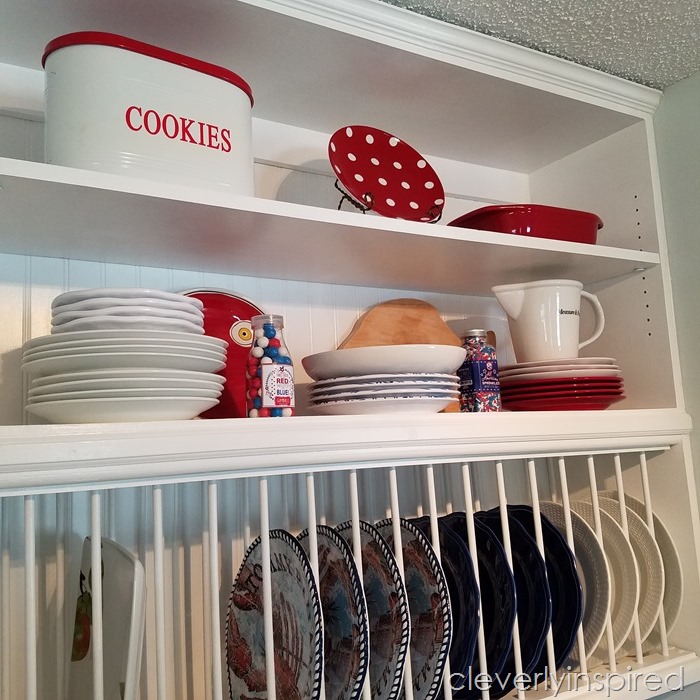 Another project we are going to try to complete this summer is some better storage under the house that will also include a bunk/rec room of sorts. This is my "chicken scratch" drawing of what we are considering….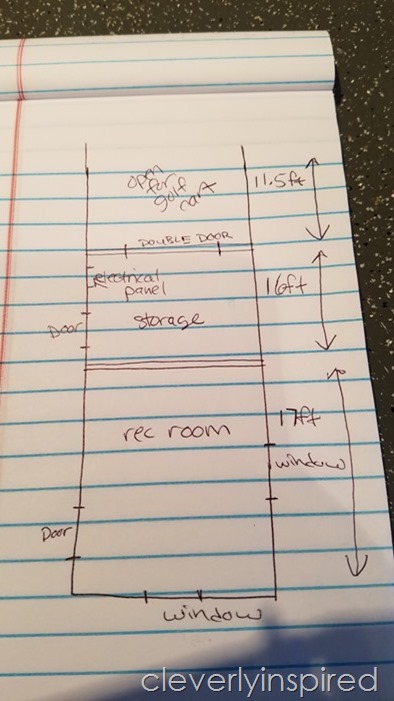 Towards the front of the house the area would be open to pull the golf cart under….then we would have double doors that would allow the cart and bikes to be pulled in for easy storage and lock up. On the other side of the storage wall we would use for bunk/rec room space. My idea for this space is to paint everything white inside…add in a couple windows and a new door…a ceiling fan…and make it a great kids hang out or sleep space…..like this..(source inside out)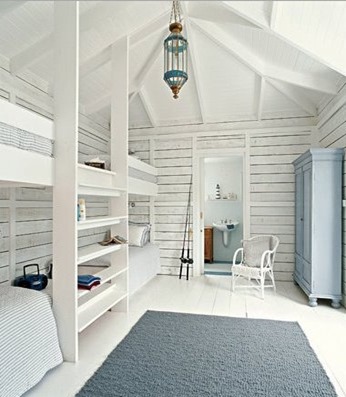 We've got a wayyyys to go from this;)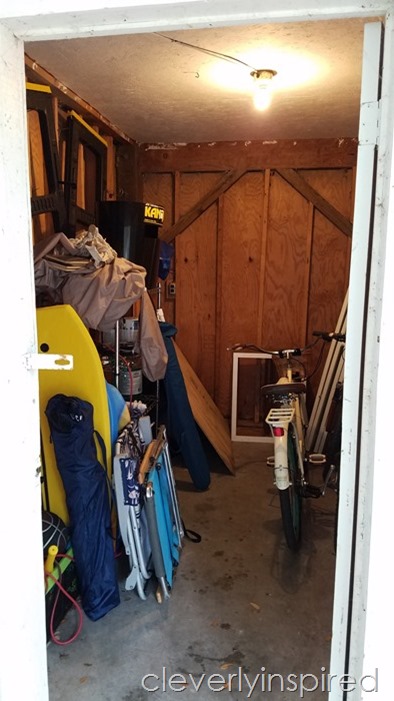 But I see it!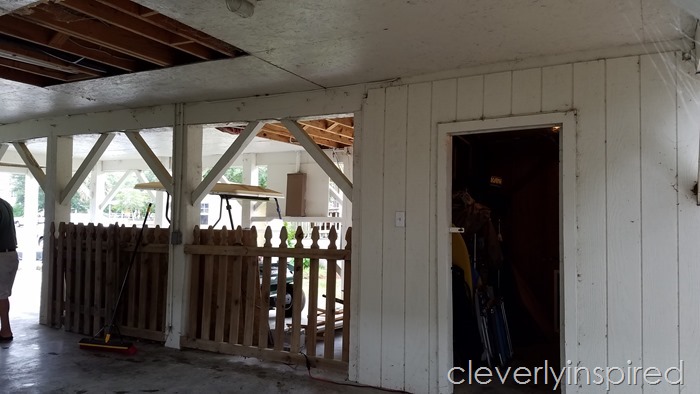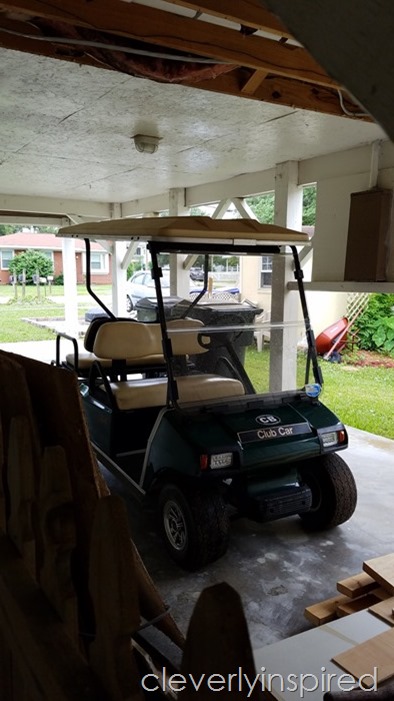 The most useful project we completed was hanging this tree swing…am I right?? Take me back…….do you see a pool?? Cause I see a pool…and lights…and a small fire pit…and maybe a screened in sleeping porch….I could go on;)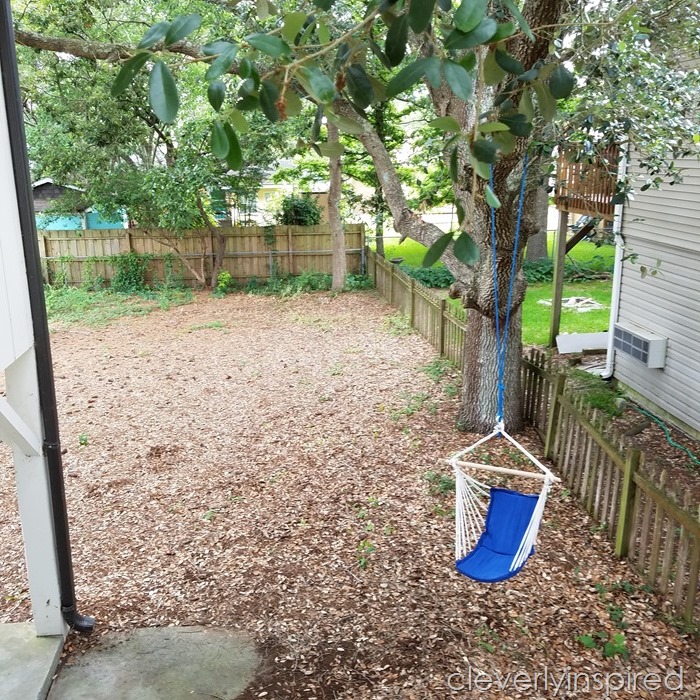 I'll keep you posted as we complete projects….if you have any questions just ask:)
xo