How was your weekend? Glorious fall weather here….finally! I am wrapping up our plans to go to DC later this week. The kids haven't been there yet…so we thought to take the couple days of fall break to go see some sites.
Last week I held my annual ugly dress party. It was a whole bunch of fun and always a good few laughs! I served these little Italian wraps and everybody seemed to really like them! They could not have been easier and I will definitely be making them again! It's really not even a recipe but I thought maybe if you hadn't seen these or thought of this before you might like to serve it up at your fall get together. I'm sure they pair great with wine doesn't everything though!?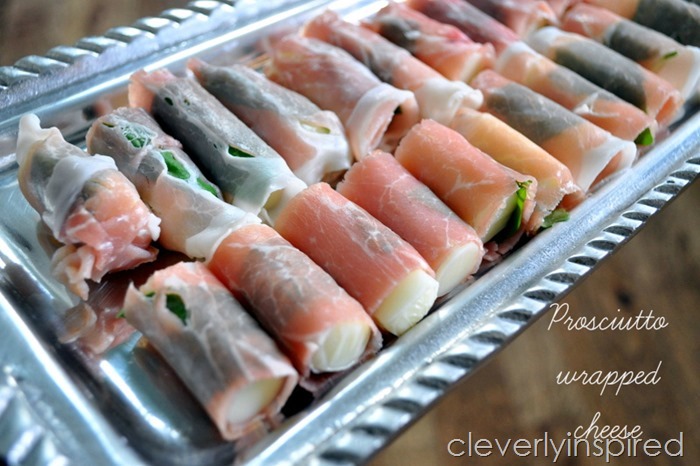 All you're going to need is some high quality prosciutto, mozzarella cut up into bite-size pieces or use string cheese like I did, and some fresh basil leaves torn up into bite-size pieces.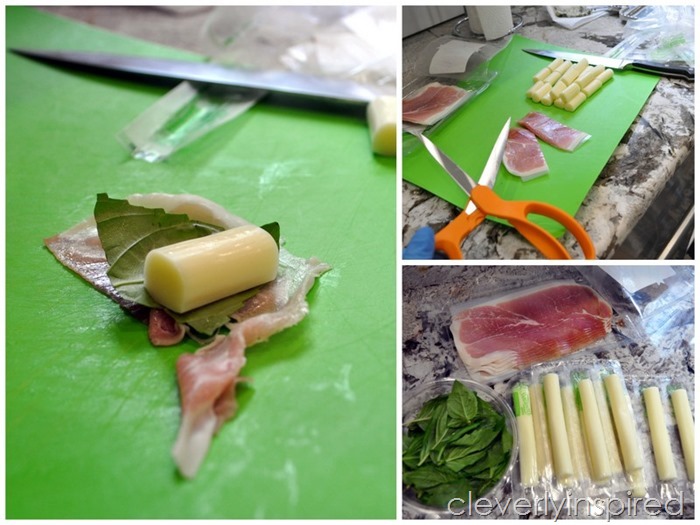 All I did was cut the string cheese into thirds and cut the prosciutto with scissors into thirds and tore up the basil leaves. Place a piece of prosciutto with a piece of basil on top and roll up a piece of the string cheese. It's so easy but it looks so fancy might be really good drizzled with some good balsamic vinegar – set up some crusty bread and just go at my friend! Make a lot because people will eat these up….I should have doubled the recipe for sure!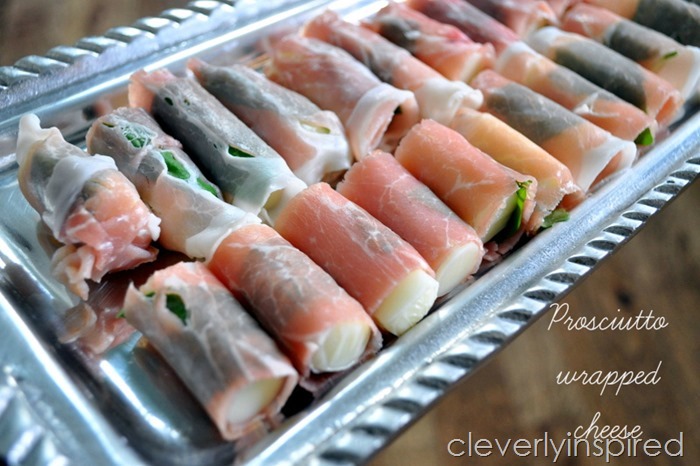 Prosciutto Wrapped Cheese Appetizer
Ingredients
One package prosciutto

10

fresh basil leaves

fresh mozzarella cut into bite size pieces or string cheese cut in thirds
Instructions
With scissors, cut prosciutto into thirds

Place a torn basil leave on prosciutto, then a piece of cheese.

Roll up and set seam side down.

Keep in fridge until ready to serve
Have a great Monday friends!
xo