This is a Sponsored post written by me on behalf of Fellowes for SocialSpark. All opinions are 100% mine.
Popping in today to share some cozy soup…and chat about how to keep the sickies away:)
We do everything we can to keep out of the Dr.s' office….keep our hands clean, don't share drinks, sneeze into your elbow instead of your hand….etc.…. We also pay close attention to what we eat. It can ward off all sort of yuckiness…and keep your peeps in tip top shape.
Broth based soups are great for keeping your nasal passages nice and loose (so my mom taught me…) and that is why when the air is so dry and cold…I like to serve up homemade soups often.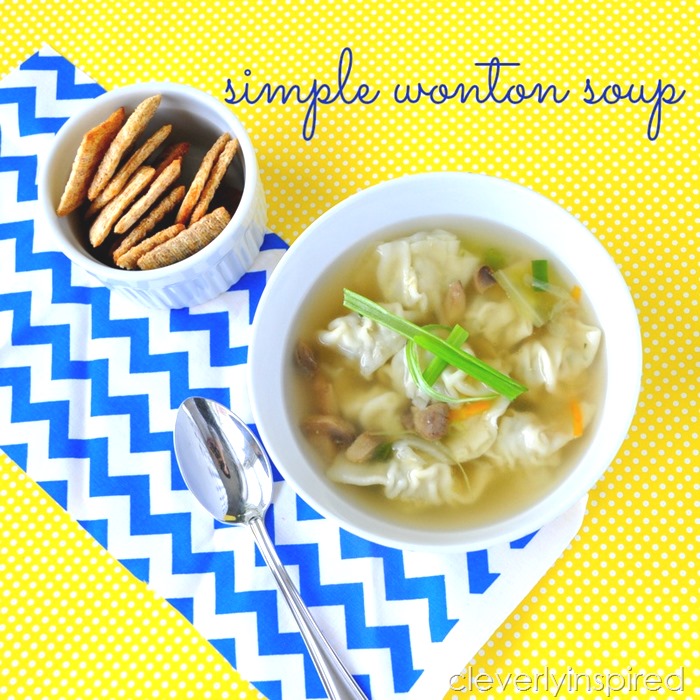 This Wonton soup comes together in about 10 minutes. It makes great use of the mini frozen ready made wontons in the grocery store freezer section. You could add/substitute in other veggies (onion, water chestnuts, bok choy …) I was using up what I had on hand.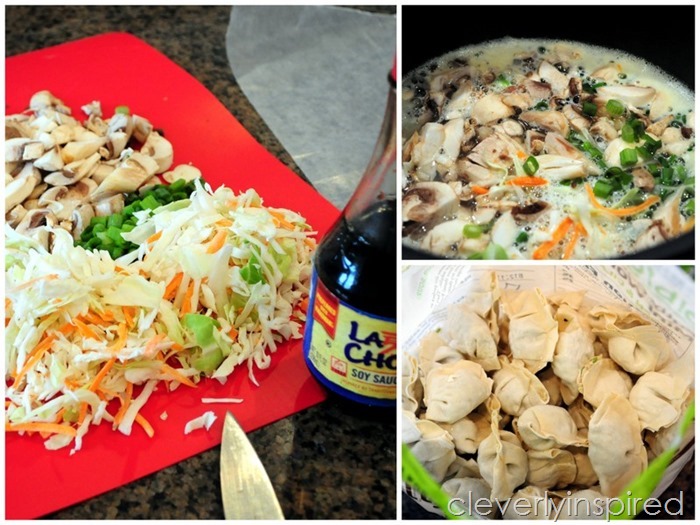 Keeping the air you breathe in your house is also a great way to keep out of the doctors office. The folks at Fellowes AeraMax™ DX-55 recommend following a simple 4 part plan to remaining healthy through cold and flu season.
1. Ask about a flu shot
2. Wash and sanitize hands regularly
3. Wipe down surfaces with powerful disinfectants
4. Purify the air indoors
The state of the art True Hepa filtration will remove airborne germs and keep your family breathing in clean air. This came make all the difference when it comes to cold and flu season. Prevention is the key and with the Fellowes AeraMax DX55…you are one step ahead of the game. The Fellowes AeraMax DX55 starts at $189.99 at BestBuy.com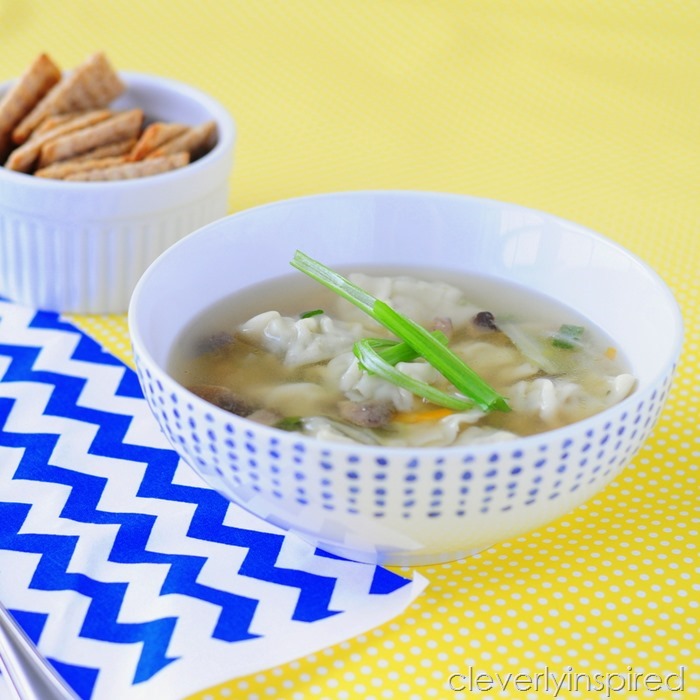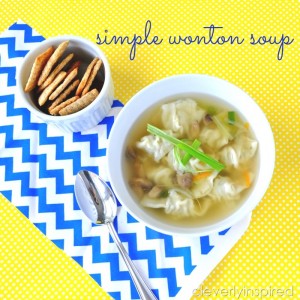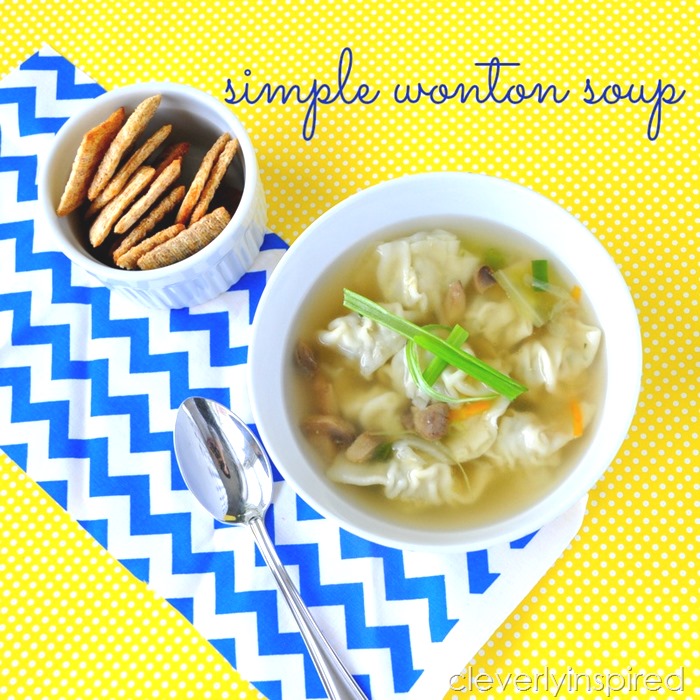 Keep the Flu away with Simple Wonton Soup (Wonton Soup Recipe)
Ingredients
Wonton Soup

Serves 6-8

8

C

water

3

T

chicken bullion

1

glove garlic minced

1/2

t

ginger

2

C

shredded cabbage

2

green onions chopped

8

oz.

chopped mushrooms

1

t

soy sauce

30

mini frozen wontons

salt pepper to taste
Instructions
Boil water and add bullion. Mix in soy, garlic, ginger, mushrooms, cabbage, green onions.

Simmer about 5 minutes.

Bring to gentle boil and add in wontons. Simmer for about 5 minutes until wontons cooked through.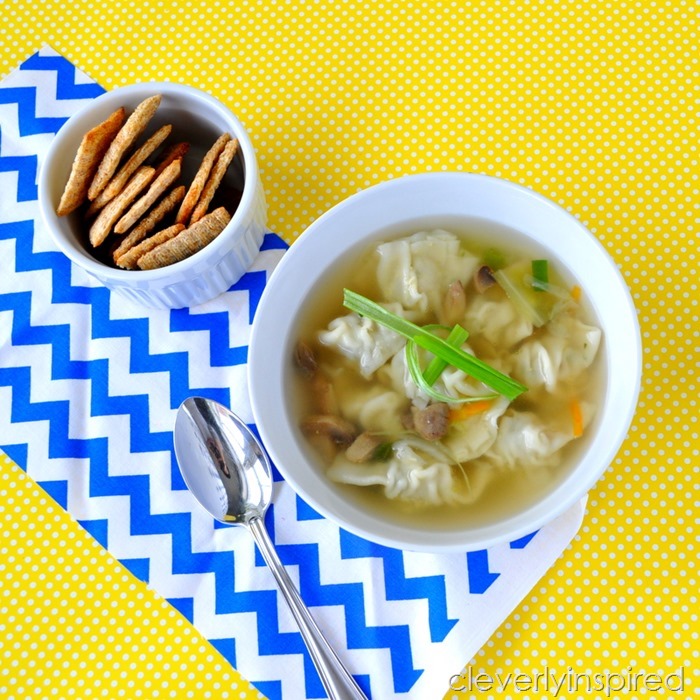 Have a great weekend friends!!!