There really is only a few other desserts that are the quintessential summertime treat…fresh strawberries are very high on that list. I thought it would be fun to create a very simple strawberry shortcake dessert that was literally one bite. These little strawberry shortcake sliders would be a great thing to serve up at your next baby shower or summer picnic party. You can cut everything up and make the homemade whipped topping in advance. When you are getting ready to serve just put them together and place on a tray. They keep in the refrigerator for about an hour or so but not much longer than that or they will kind of get soggy. My daughter and I put these together in about 10 minutes… so they don't take a lot of time. I would caution you to make a lot because they are so easy to eat!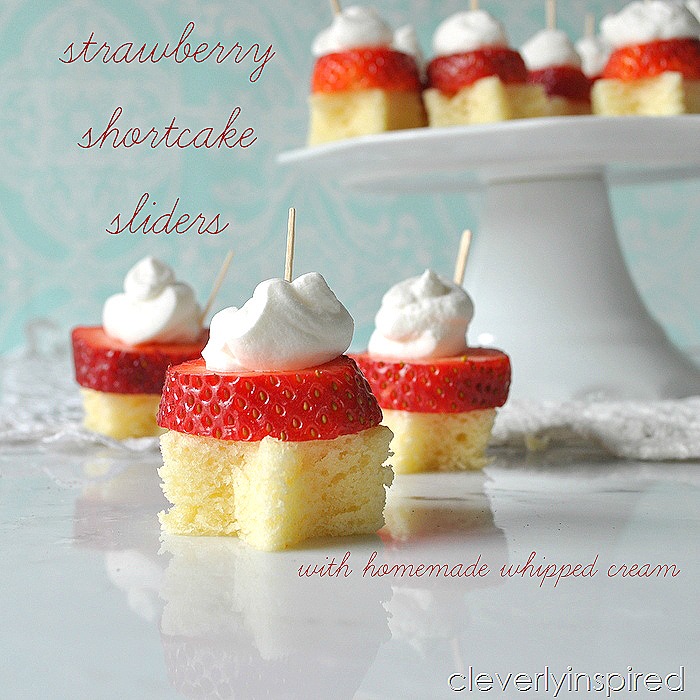 All you will need is a store bought vanilla pound cake sliced, fresh strawberries sliced, toothpicks, and some homemade whipping cream. I use this Homemade whipping cream on several kinds of desserts that call for a store bought whipped topping. I love this recipe because it its just 3 very simple ingredients and you can make as much as you need.
Ingredient list: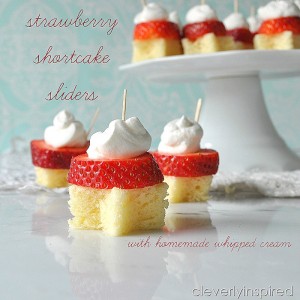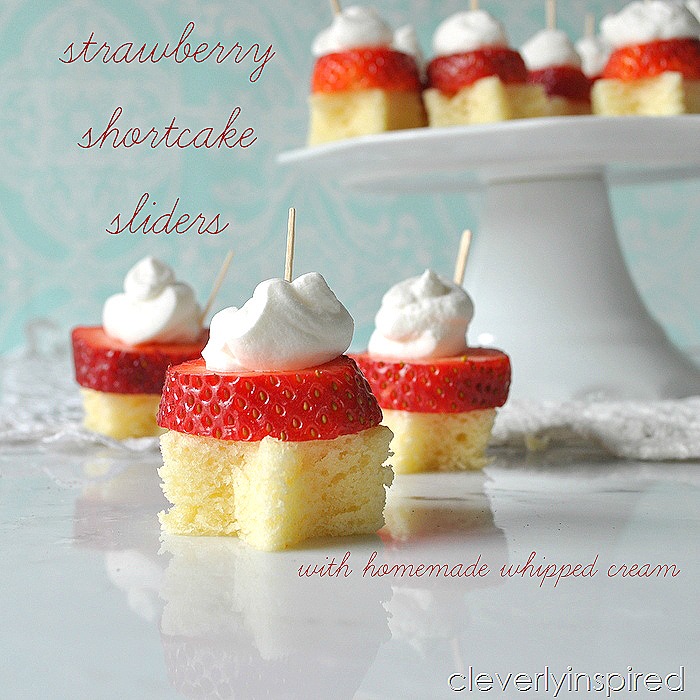 Strawberry Shortcake Sliders
Ingredients
store bought pound cake

strawberries

toothpicks

1

C

heavy whipping cream

1

T

powdered sugar

dash of vanilla extract
Instructions
Freeze bowl and whisk for 10 minutes.

Cut up pound cake into small squares or stars.

Slice strawberries and place on paper towel to dry off a bit.

Using a toothpick to secure, place one piece of pound-cake under one strawberry.

Using cold bowl and whisk, at a high speed combine whipping cream and powdered sugar. When cream starts to firm up a bit add in vanilla.

Pour whipped cream into large ziploc bag and pipe onto strawberry.

Makes about 20-25 desserts.
The key to this homemade whipping cream is to get the mixing bowl as cold as you can. Placing in the freezer for about 10 minutes usually does it. I also put my Kitchenaid whisk in the freezer also…. and make sure your whipping cream is super cold. If you don't have a stand mixer you can do it by hand but it will take some girth;) When you are ready to assemble just cut the cake into bite sized forms. We used a small star cookie cutter if you don't have that you can just cut into little squares. Top with a strawberry slice and a dollop of your fresh whipping cream. That's it! It is summer on a platter!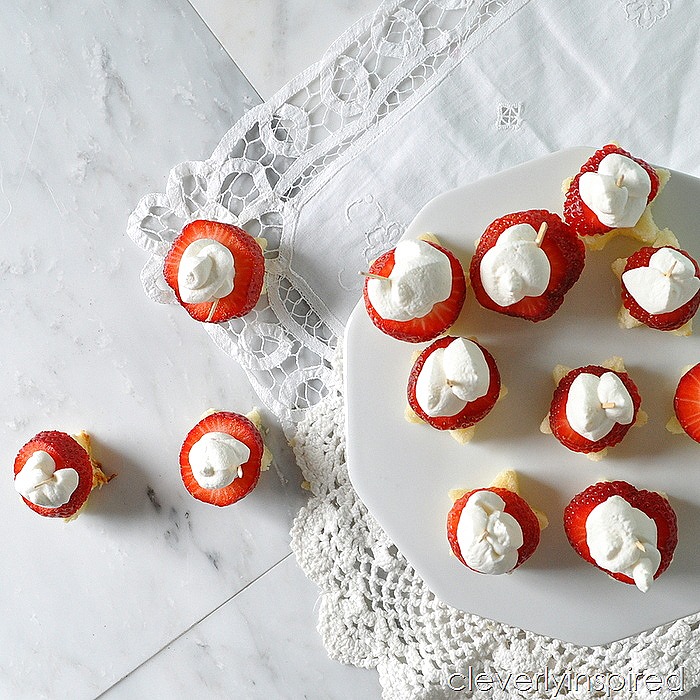 So festive and fun:) Perfect for the 4th:)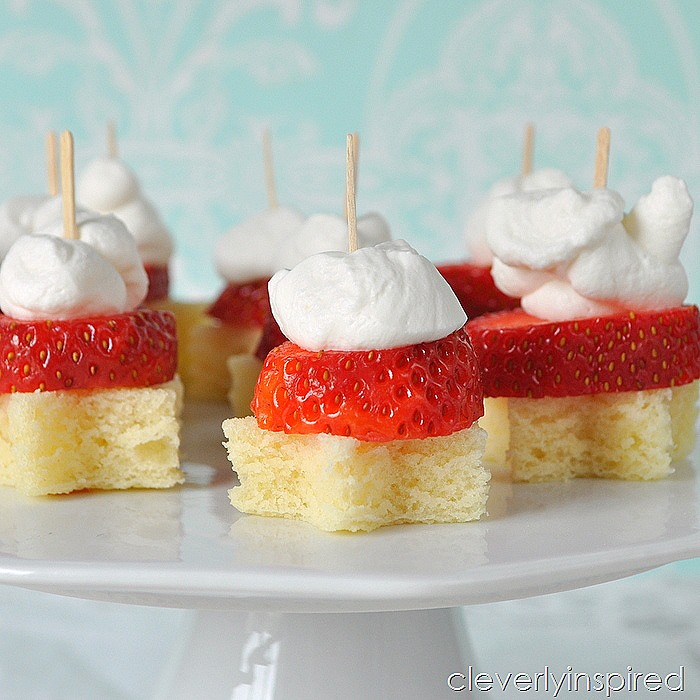 I will be off the rest of the week….popping in on social media….If you are new here and stopping by for the first time, welcome! Be sure to check out the Project Gallery at the top of the page….if you are searching for something specific there is a search bar at the top of the page as well.
Have a great week friends!
xo