I've mentioned before that I'm working with my friend/builder Mark Simpson. He is building a few new homes in our neighborhood and has asked for my help with the design. Currently we are working on a home that is similar to our home with the exception of a few design changes. I wanted to share with you the things that we have already selected….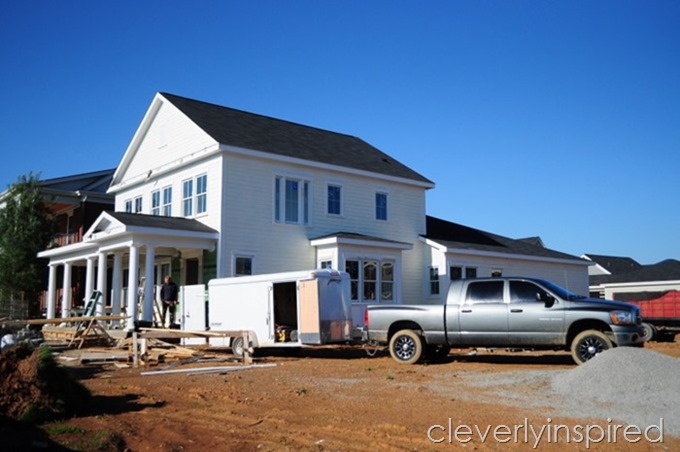 The color on the outside is Crème by Sherwin Williams…Trim is Commercial White Sherwin Williams (sunlight was so bright when I was taking these….the siding is a soft yellow…)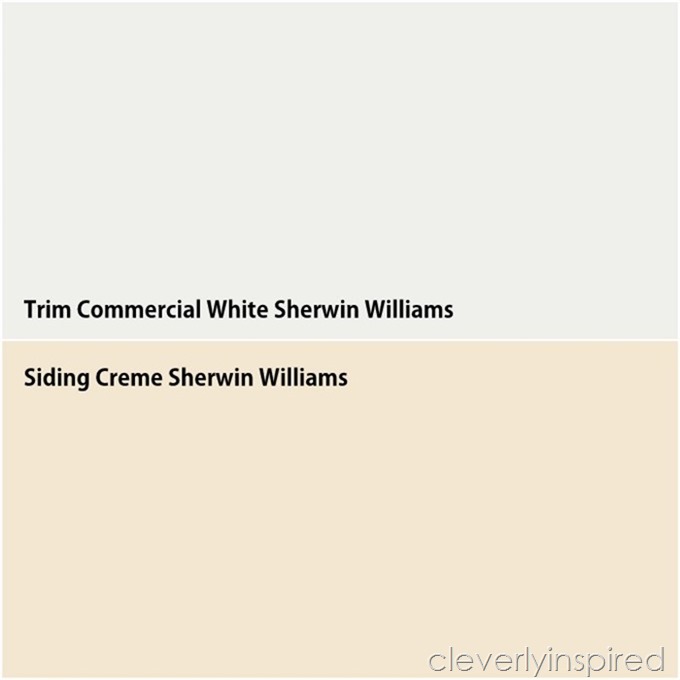 We went with a stain ceiling on the outside porch. Our look is casual coastal….it looks so bright and airy compared to some of the other homes on the street. For the stone I decided to use 3 different colors…stacked randomly…this stone is gorgeous!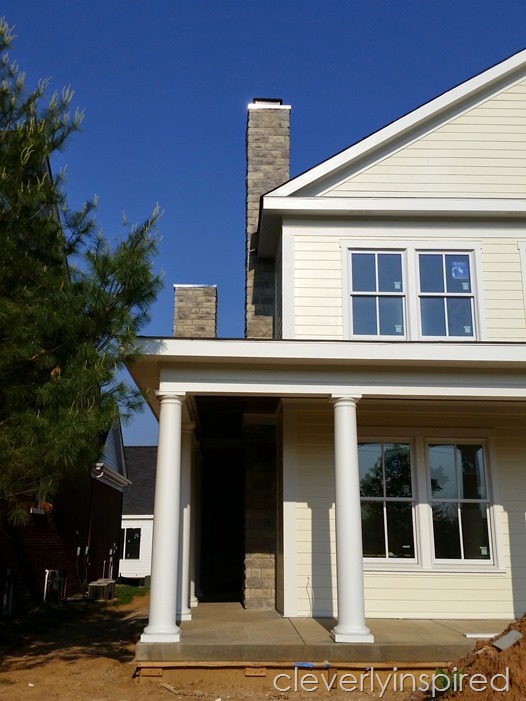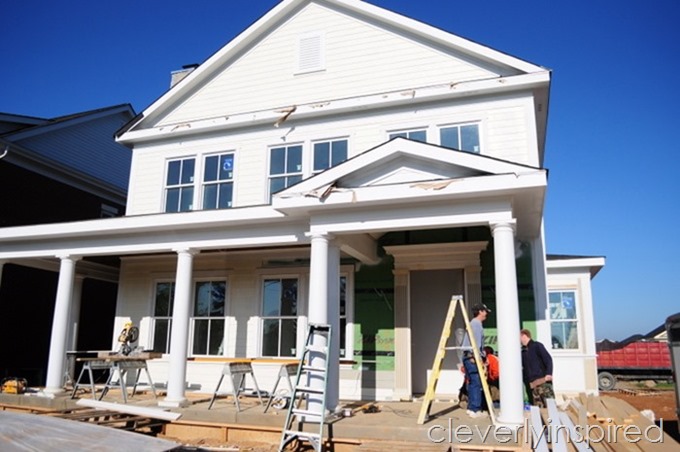 Right now we are getting ready to trim. I am working on the interior color palette right now. The ceilings are all Passive by Sherwin Williams…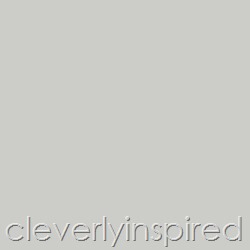 This will really allow the trim to shine. The flow of this house is very similar to ours. The foyer is smaller because we moved the stairs over to allow for a morning room in the kitchen.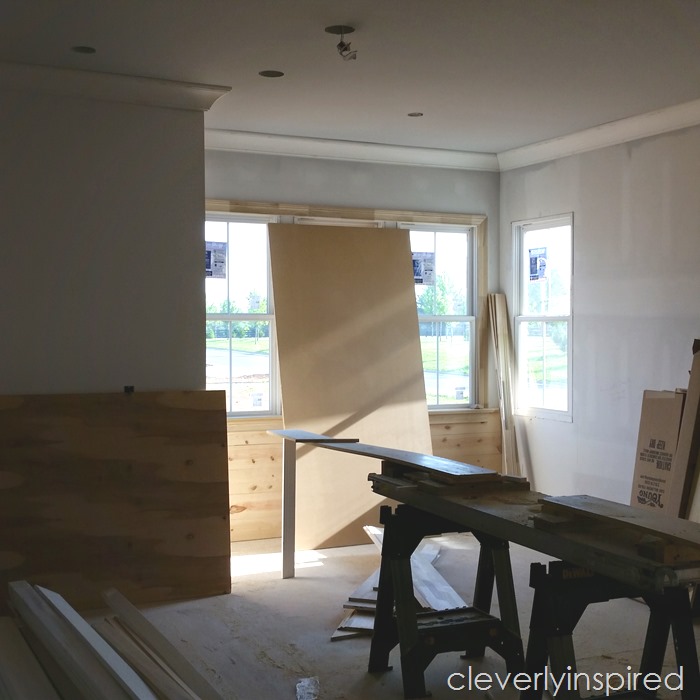 The family room kitchen and dining area are really all one cohesive space. The kitchen is turned opposite of mine.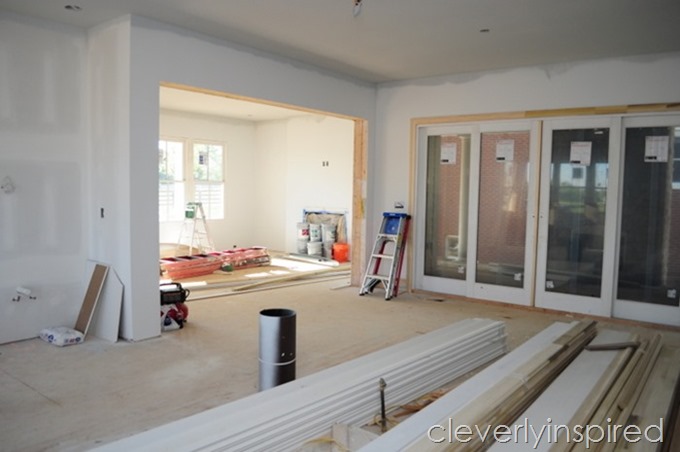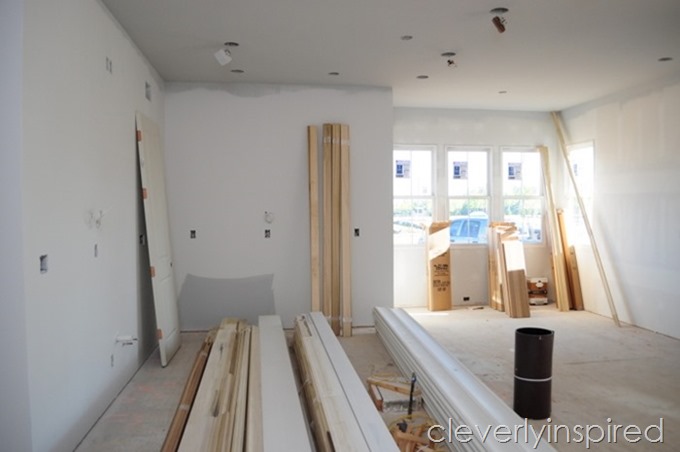 We just recently picked all the tile….and it is going to be amazing. The master is on the first floor and has the vaulted ceiling. We swapped the laundry room and office space so when you walk in from the garage the first room on the left is the laundry and you walk a little further back to the office. I like this idea because it does make the office a little bit more private…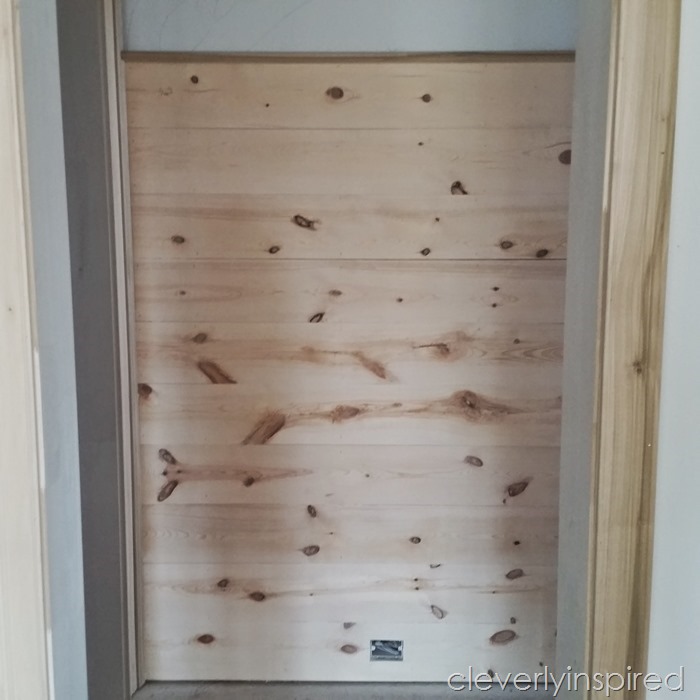 We placed 6 inch pine in a few spots….this will get a wash of gray stain to pick up the gray cabinets in the kitchen island….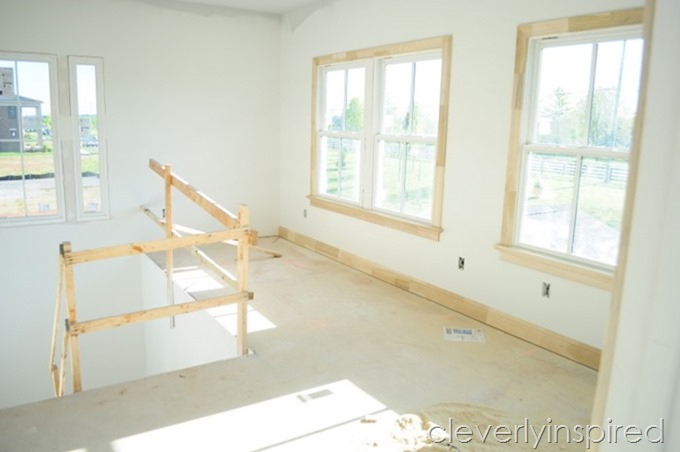 Upstairs you have 3 bedrooms 2 full bathrooms and a nice loft area for kids to study. This is such a good family home. If you're looking for new construction in an amazing new neighborhood in Louisville you need to consider this home. I think one of my favorite features to Mark's floor plan are the outdoor spaces. The front porch is nice and wide and wraps around to the screened in porch on the side. He will also have a grilling patio off of the screened porch. There are several places for the kids to have privacy and also for the adults. It is really just a great working family home.
Email me if you would like some more information or want to maybe stop in to take a tour. I would be happy to meet you out there and show you what we are doing.
I will be sharing more pics as we get closer to finishing up:)