Hey all!! Back from a mini break….looking forward to sharing a bunch of pics from the beach. Until then…we will continue to think warm coastal thoughts since this winter sort of…kind of…really does suck!! I am sharing another moodboard inspiration post from my friends online….
This month it was my pick for my Design Collaborative group….and naturally with all the snow…I am thinking about the beach:) I chose this inspiration picture because blue is really my favorite color…any time and any season. I love that you can warm it up or play it cool. (Be sure to check out the board on Olioboard for the complete buying list)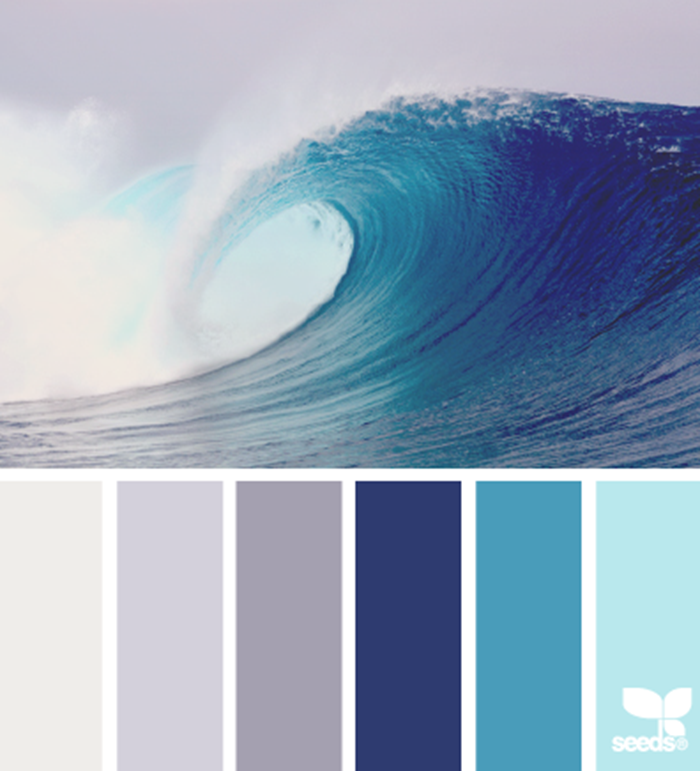 (source DesignSeeds)
Here is my Coastal Family Room….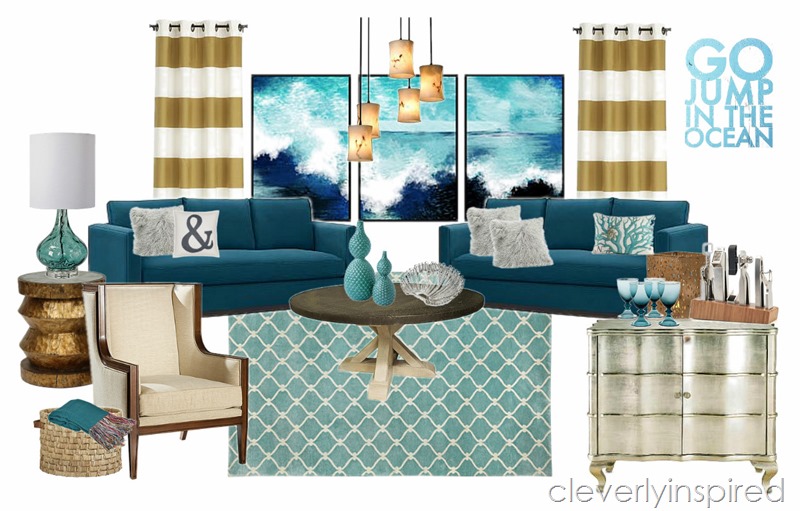 "The touches of gold pop against all the ocean blues…kind of like how the sand warms your toes before getting to the cool ocean:) The coastal family room is a place I would love to spend long afternoon sipping a favorite drink and reading a great beach read. It would be a comfy spot year round!"– Tracie
And here are fabulous inspirations from the group:) You can see all of our moodboards on Pinterest.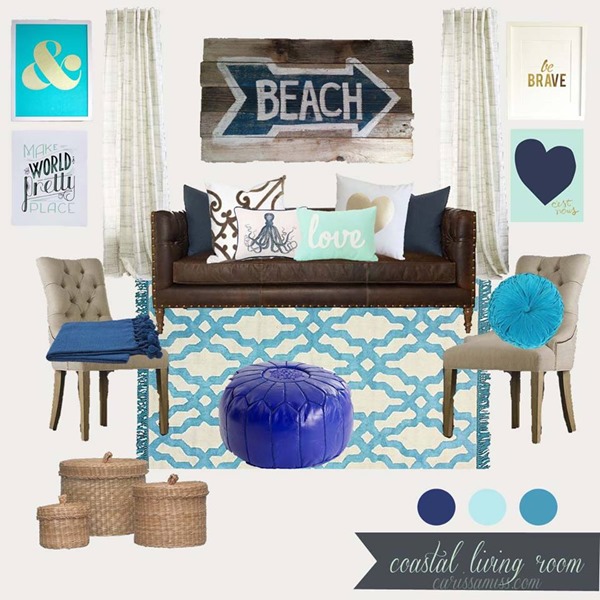 Got the winter blues? Well think of the beach instead! I'm currently thinking about redesigning my family room and this design is beckoning! Come read about my hunt for the perfect sofa and get all the sources for this mood board at Carissa Miss!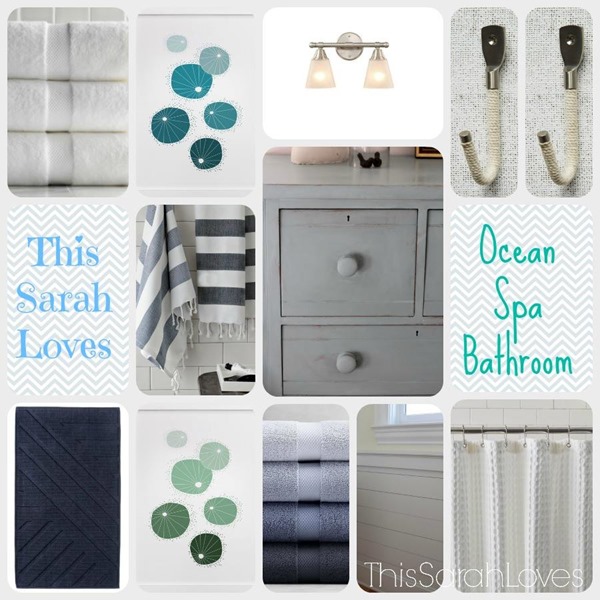 I've had updating our bathrooms on the brain recently, so naturally I made a bathroom mood board. I think these colors will look great in our guest bath! Stop by my blog to see all the links!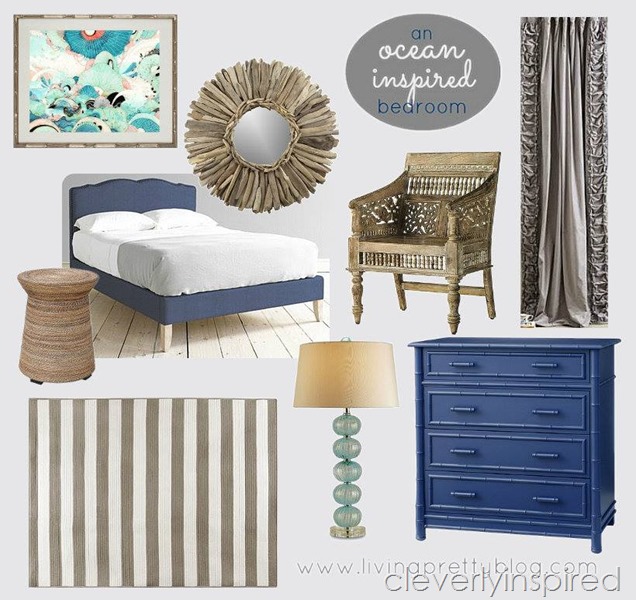 I've been digging the French vibe lately, so I knew that bed would be my starting point for an ocean-inspired retreat. Stop by livingprettyblog.com for sources.
I would love to help you out with a room…see the design services tab at the top of the page:)