1973. It was a good year. I was due August 1st….decided to show up on the 28th. Odd because I am never late…it is actually a pet peeve of mine. By the way, sorry mom for the extra 27 days of incubation…that must have really sucked….especially in August.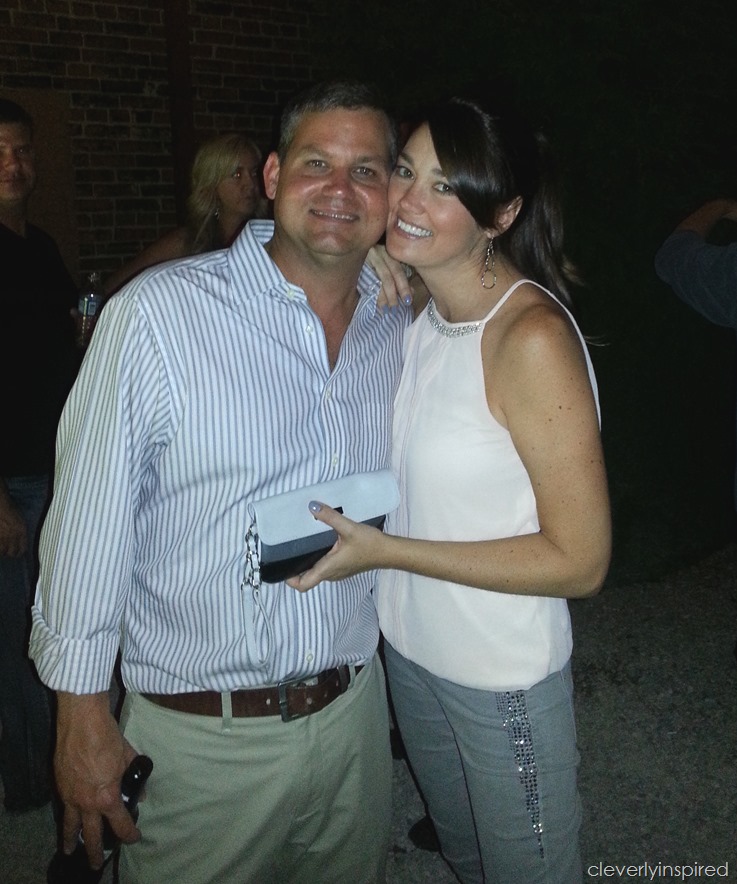 I am glad I was born…when I was born. 8 track tapes…roller skating in an unfinished basement (gasp…they had UNFINSIHED BASEMENTS!!!)…Saturday morning cartoons…because they were only on on Saturday mornings and you couldn't "tape" them….the inventions that were so space age…like the microwave and cordless phone and Sony Walkman.  Passing notes in class was a main form of communication with my classmates.
My good friends along with my hubby pulled out all the stops to surprise me on Saturday. A cocktail party…a party bus…a visit to some fun spots in our city…I was touched by every detail. I am truly blessed. Can you surprise me again for my 50th? Just sayin…..
No….I am not in my 30's anymore….but I could care less.
40…bring it.
I need to thank you all too for making this birthday even that more special. This little blog is going on 3 years old…all because you decide to spend a few minutes with me every morning. I really cannot tell you how much I appreciate that time. I truly love sharing with you…and I feel blessed that you enjoy reading along. So thank you…from the bottom of my 40 year old heart:)