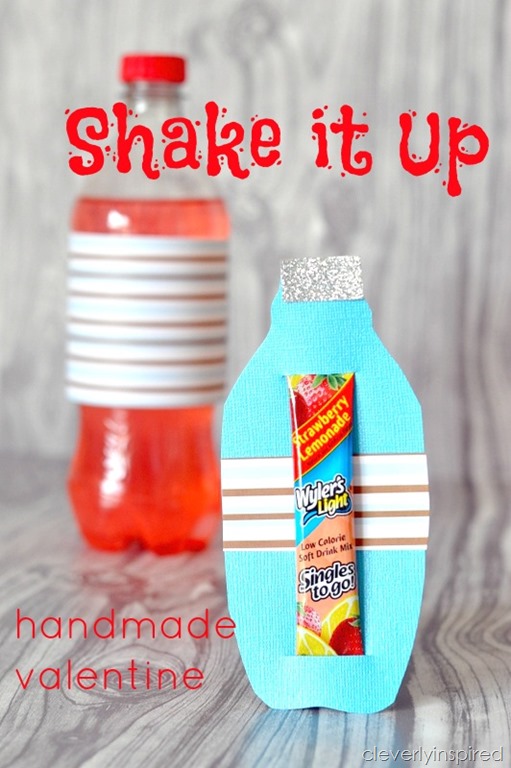 One more reason that I love blogging is that even though my kiddos are too old for class Valentines…I can still create and share with you ;) I know many of you like to make unique homemade Valentines so I came up with a few fun ones to share.
This one is super simple and very little cost. I saw a package of these Wyler's singles to go in the Target dollar spot. 8 for a dollar seemed like a good bargain to me. My peanut helped with the little saying "You SHAKE ME UP Valentine" and we had our idea:) Your little ones may need help with placing the single packet in the cardstock…a razor blade is the easiest way to cut the slits. Here is how you put this sweet card together….
All you need is some scrapbook paper, glue, razor blade, sharpie and the single packet mix.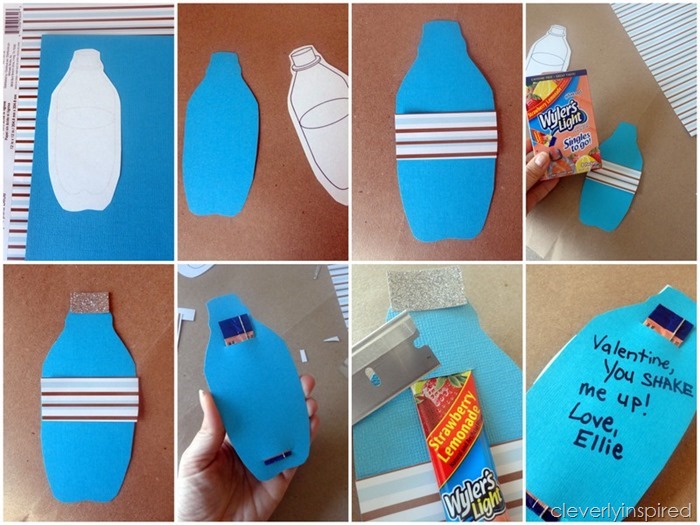 Cut out some blue cardstock into the shape of a water bottle (the stencil I used is linked at the bottom of this post). Cut out strip from a coordinating paper to glue on the center. With a razor blade, cut two slits for the packet to fit in. On the back, write your greeting. We embellished the top with a silver glitter paper to resemble a cap for the bottle.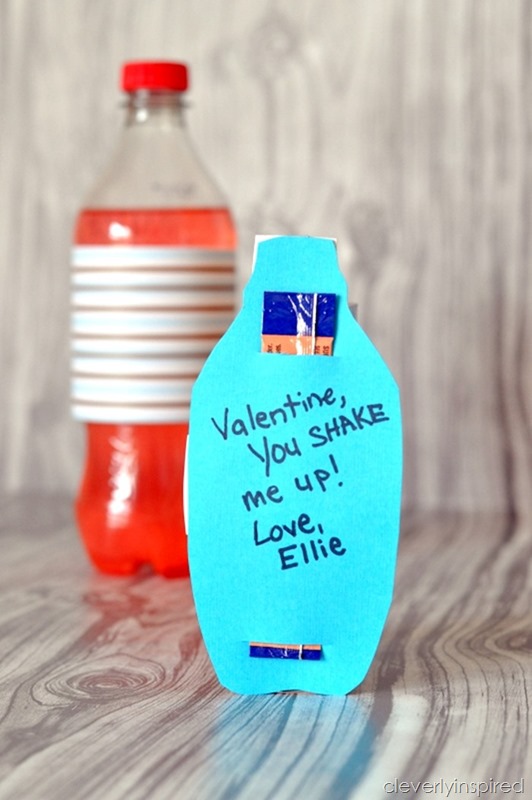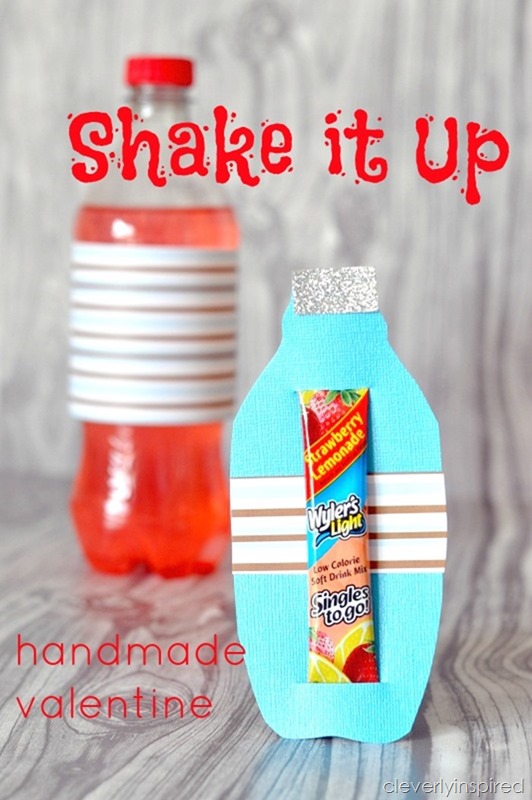 Do you make handmade Valentines every year? We would love to hear your ideas!
Also…be sure to tune in next week when my bloggie buddies and I will be sharing a whole week of Valentine goodness!!!
Sharing at 36thAve, Whipperberry, Postively Splendid