It is like Christmas all over again…our gorgeous double doors have arrived! They were installed on Saturday. It was supposed to rain all weekend….but we lucked out with 60 degrees and cloudy….perfect for installing a new door in the middle of January.  To review a bit…I told you about our grand master plan for the front of the house. We started researching doors a while back.
Currently we have a single door with sidelights. The whole piece measures about 84 by 67 inches. We had the contractor come out and measure….and come to find out that Lowes only offered one double door unit that would fit our rough opening. Good news is that we loved it! No more searching.
The doors are made by Pella and are a fiberglass with wood grain. It is a stainable surface and we chose to order the doors unfinished so that we could choose our own stain. The doors will be stained this week by a professional. I do not have a lot of experience using gel stain on fiberglass….so I am calling in the pros for this one.
These pictures are similar illustrations of the look we are going after…..
Here is a little sneak peek of the progress…..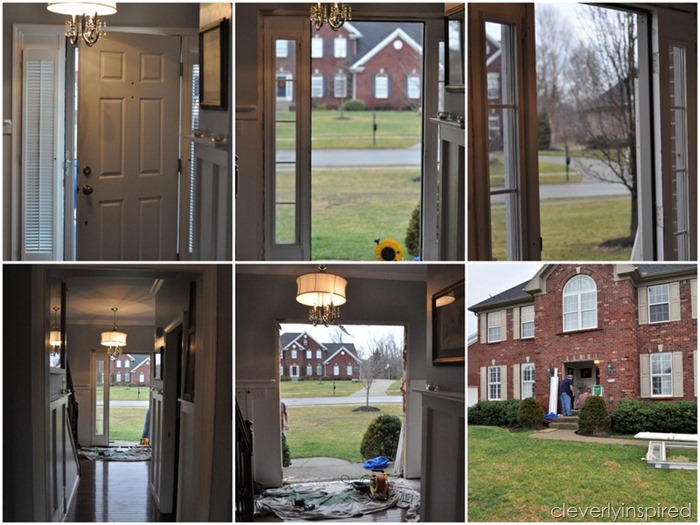 Fun before and after coming soon :)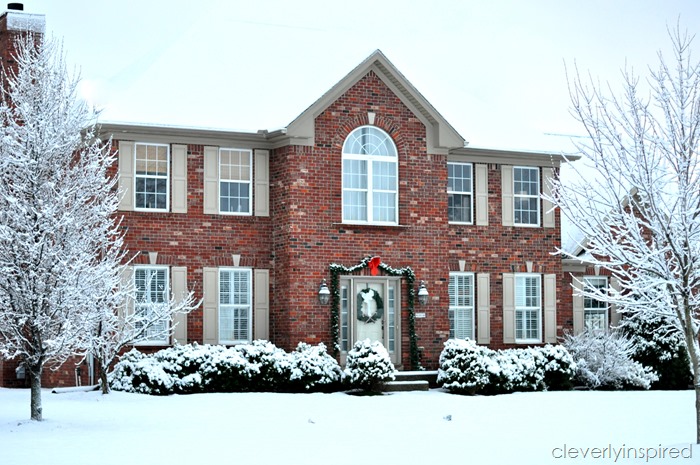 Here are some past post about our front door project :)