As I type this….my daughter say…"Mom, everyone knows how to make a smoothie." To which I say…"well, I didn't know before I started making them….so maybe someone else would like to know also. " To which she said…" can I have an iphone?" To which I said…" weren't we talking about smoothies?" Anywho….
Incase you haven't made a smoothie…and you don't realize how fabulously easy they are to make….here is how we make them in our house…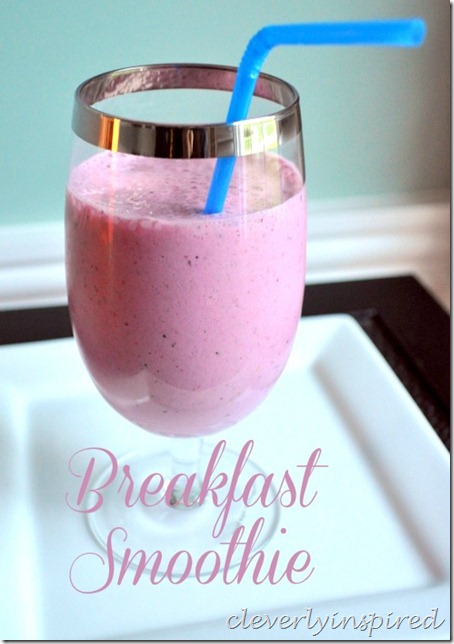 I got this smoothie blender recently at walmart…best $20 I have spent. Our blender busted and this seemed like a great replacement. It has a wider base and even a little spout ;) It's a Hamilton Beach.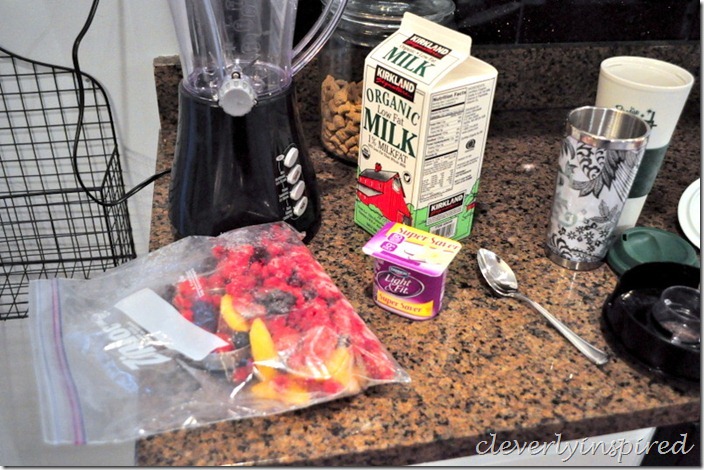 I buy a few bags of random frozen fruit and mix them all together in a ziploc. Anything you like is great…berries and mangos are a favorite in our house. You need one cup of frozen fruit, one cup of vanilla yogurt and one cup of milk. You can add in a small piece of banana too…always a good addition.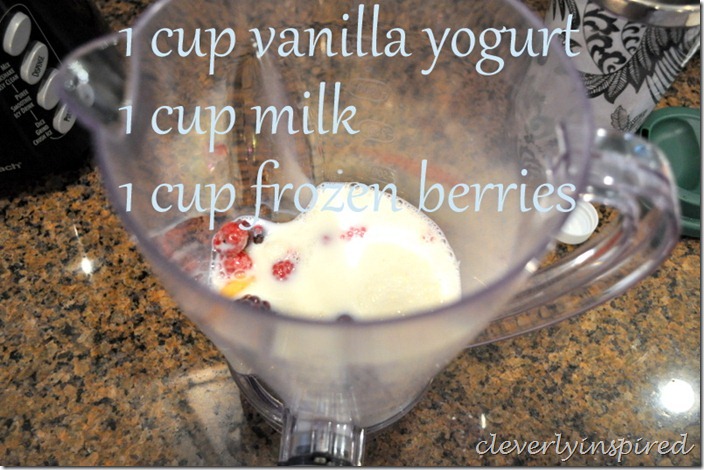 Blend until smooth….and drink up!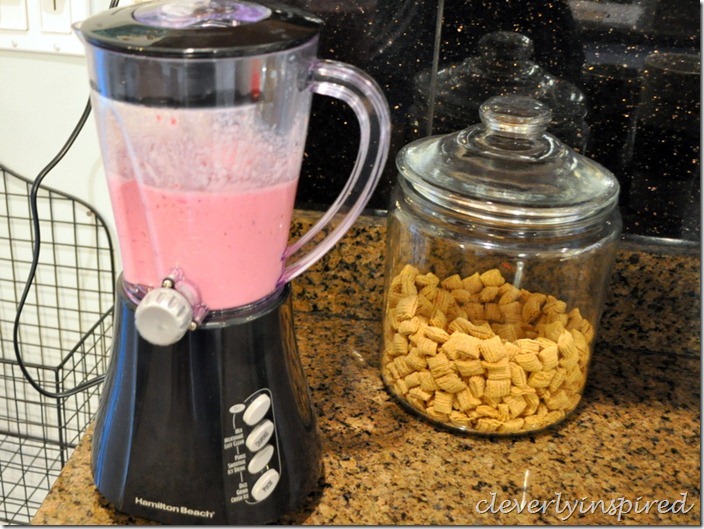 Breakfast on the go and really filling too!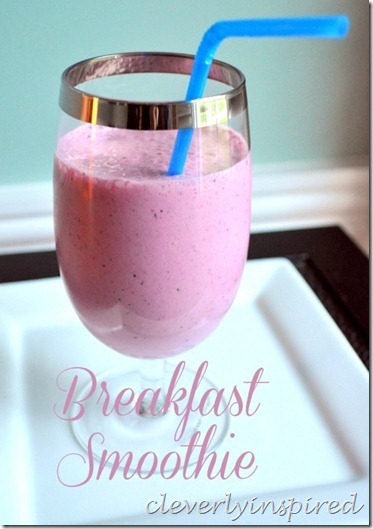 [shopeat_button]