Hi peeps! Hope you had a fabulous week! I am looking forward to taking the peanut downtown to the Diana exhibit that is in town. I surprised her this morning with the tickets :)
I'm a bad blogger. The step by step for this project isn't up to par….just a warning. This is one of those projects that we let go….like for months on end. What happened was….last winter we bought a super large couch…we love this couch….but lighting became an issue because it is a super large couch and it left little room for tables and lamps. So….we thought up a simple design for a long sofa table….something that wouldn't be too wide…but tall and long enough to accommodate the super large couch. We built the table in one day…and said (and I quote myself here…) " oh…let's put it in the room and I will get to staining it next weekend…" umm kay….that "next weekend" turned into 9 months. Get er done people!!
I stained the table finally about a month ago….and boy oh boy did the stain make a HUGE difference! This table looks amazing! I love it! And now that it is finished….the super large couch is on it's way to it rightful place in the "movie pit" (basement) which is really where it always belonged…but it is so comfy…we just left it where it was in the family room. Gosh….this sofa table post has gotten a bit out of control…I'm all over the place. Anywho, here is the finished table….again….I apologize for not having detailed pics and plans…I will answer any questions you may have :)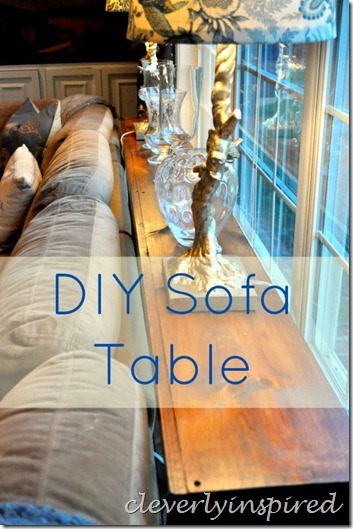 Pic below was last January….proof is in the pudding er I mean picture….oy….
Here is how the sofa table has looked for the past 9 months….boring…..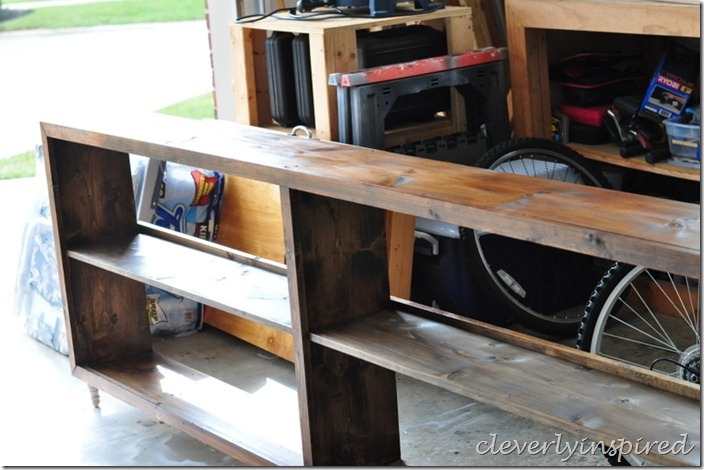 And here she is with a fresh coat of stain….love her again!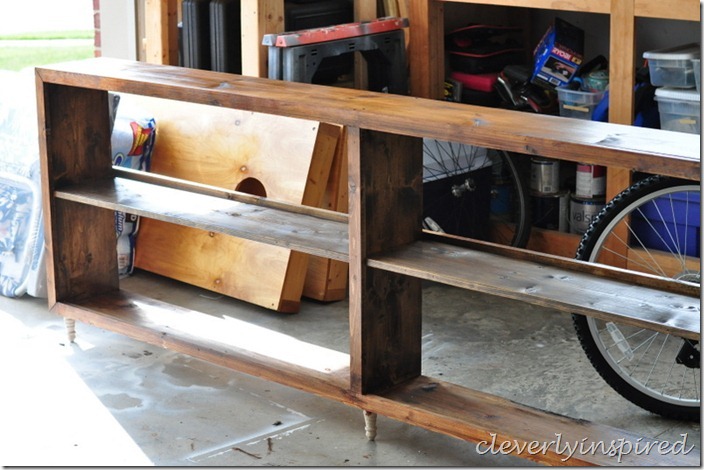 The dimensions are 12 wide….35 high….and 8 feet long….we placed feet on the bottom to allow air to circulate below. The 2 shelves in the center are adjustable.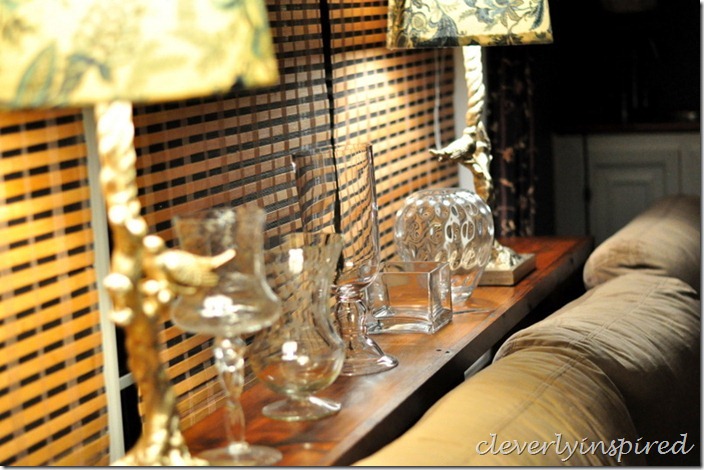 The wood is pine and the stain is Minwax dark walnut…2 coats of poly on top.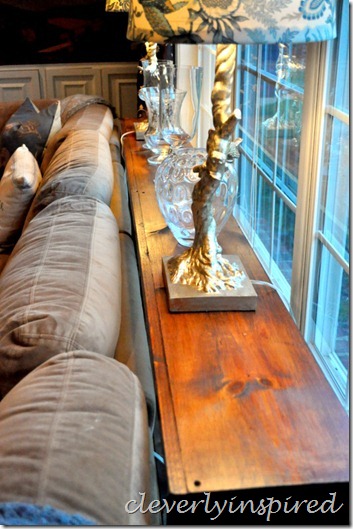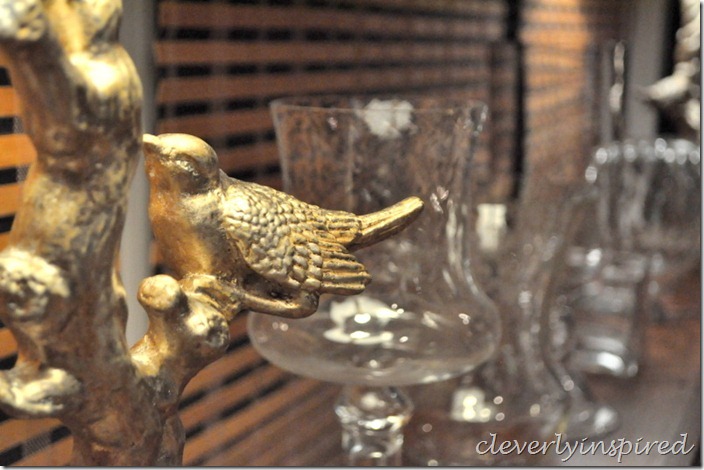 I loved these "bird" lamps from homegoods….along with my custom made shades. I added some glass vases (just from my cabinet) and I love the sparkle they give to the room.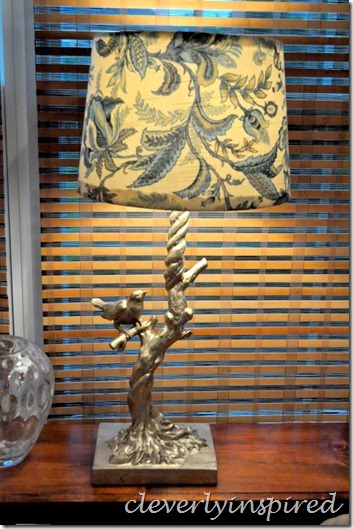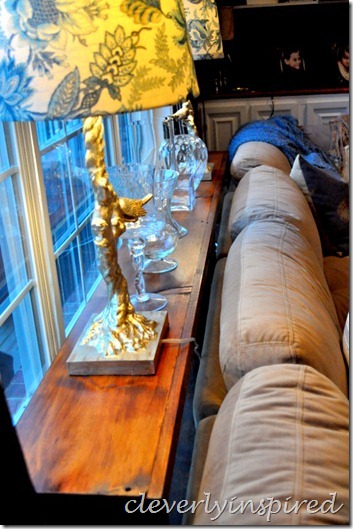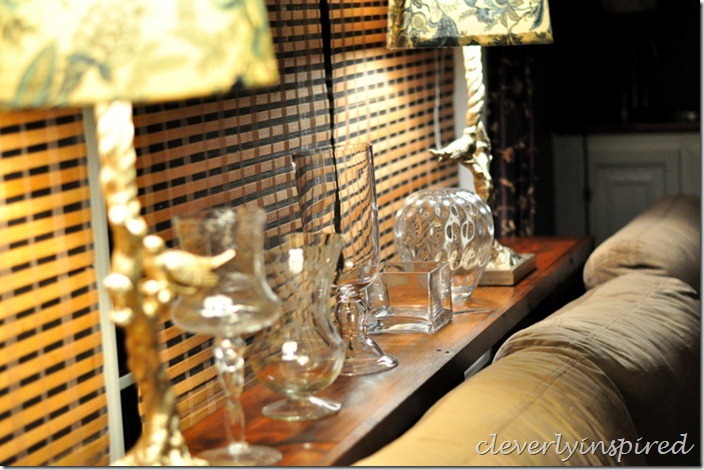 More updates soon on the family room….a new sofa, loveseat and this little love that was already delivered…..joy!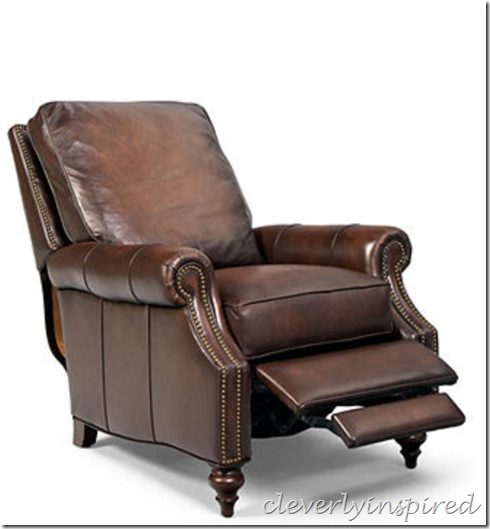 If you want a great plan to follow to build your own sofa table….check out Young House Love's sofa table that they built.
Have a wonderful fall weekend friends….oh….coming real soon a MAJOR FABULOUS giveaway to celebrate 2 years of blogging goodness!! :)
Sharing at tatertotsand jello
classy clutter