I went on a quick trip to see my bff last week. We got busy working on homemade Halloween costumes. 3 little girls wanting 3 unique homemade costumes….we were worn out! The oldest wanted to be a claw machine (like the kind you see at the arcade), the middle girl wanted to be a jelly fish…and the youngest wanted to be a Cookie on a Pan…hilarious..and so adorable. Melissa followed the directions from Family Fun online..(click here to find them)…and we snapped some pictures along the way. The pictures were taken by the girls…and it was dark outside…it's the best we could do ;)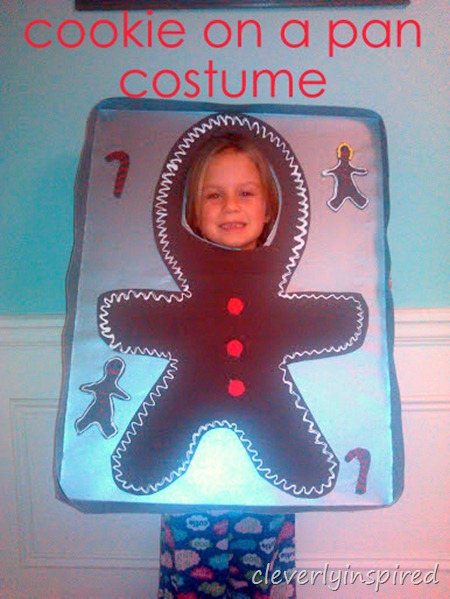 I thought I would share the Cookie on the pan project in case you still don't have a costume for a little person in your house. This one came together super quick and not many supplies are needed. It is a big wow factor too. So stinkin cute! The basic frame is a piece of foam board covered with a metallic cardstock (to resemble a pan). Cut the corners in about an inch and score and fold up the sides. Tape. Glue cardstock to foam board.
Trace a cookie shape with onto 3 pieces of taped brown cardstock (directions have specific dimensions) .Cut the shape out and glue to "pan" . Cookie shapes are cut out of brown foam board. "Icing" is puffy paint. When everything is dry, use a sharp exacto knife and cut out space for child's head to be the face of the cookie. Straps are attached on the back to free up the child's hands.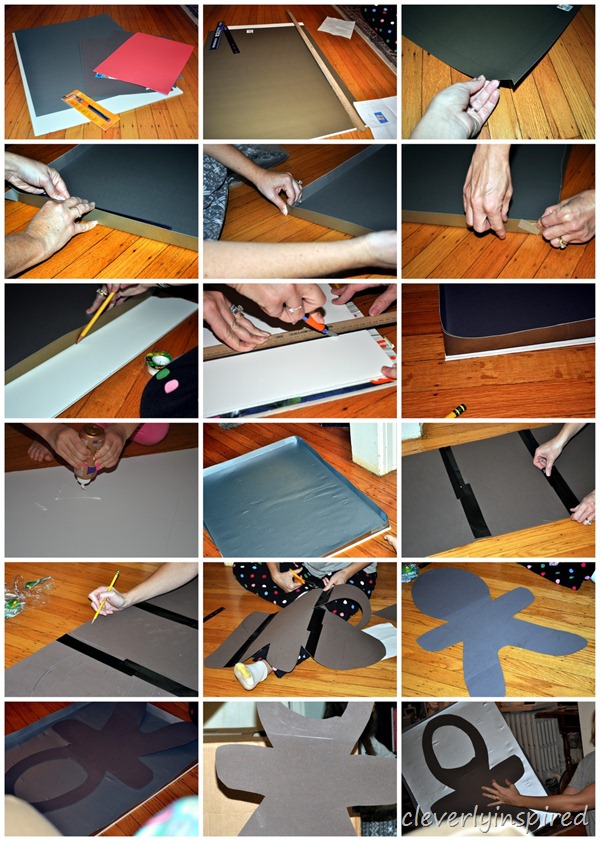 How cute is that??? Hope you have a wonderful fall weekend! Be sure to stop by my girl Kristen's today at The Hunted Interior….she is sharing a new way to look at your Thanksgiving  table ;)