Chicken legs are one of the most kid friendly…easiest meals out there. In an effort to make something new…out of well, boring old chicken….I came up with this recipe for Honey Soy chicken legs.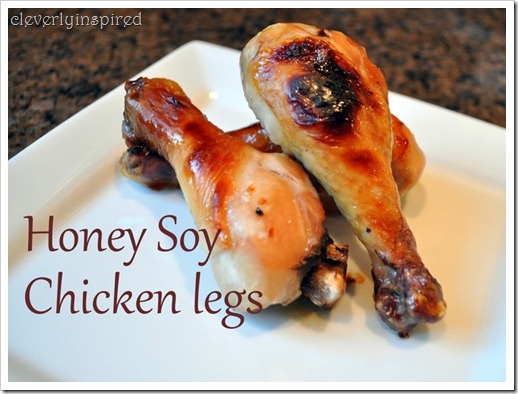 Mix up about 1/4 cup honey, half a lemon squeezed, and 1/4 cup soy. Dash of pepper.
On a foil lined pan…lay out chicken side down and brush with sauce. Cover and bake low 325 for 40 min.
(turn about 20 minutes and recover..continue cooking).
Uncover chicken, re-glaze and crank heat to 425 for 12 minutes to create sticky crusty yumminess:)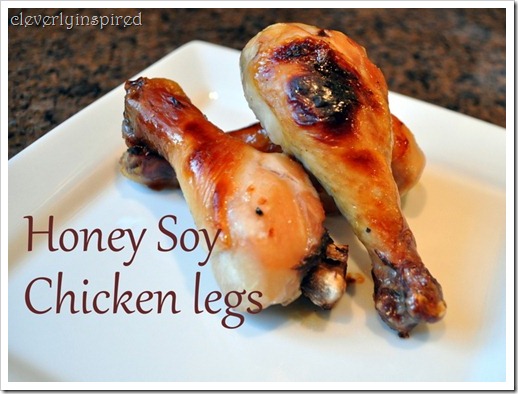 [shopeat_button]