Hi all! Popping in to share some photos from a recent kitchen project we completed last weekend. I love me some chalkboard!!! We had a huge wall in our kitchen that was in desperate need of a paint job. I thought that the space would be great to do a large framed chalkboard. It is now a favorite spot in this room! Let me show you what we did…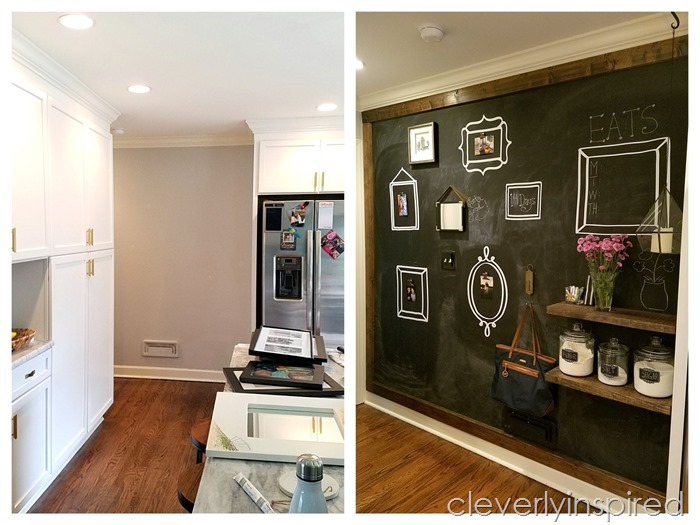 You can see the wall before was boring and being under used…..It is a great spot for a "feature" wall because our basement steps are around this corner to the left. Since our garage is under our house (which connects to the basement), it is the door that we use most often when coming and going. I knew that I wanted to have a couple chunky wood shelves, a cool hook for my purse…and maybe some fun vinyl frames….This is how it came together…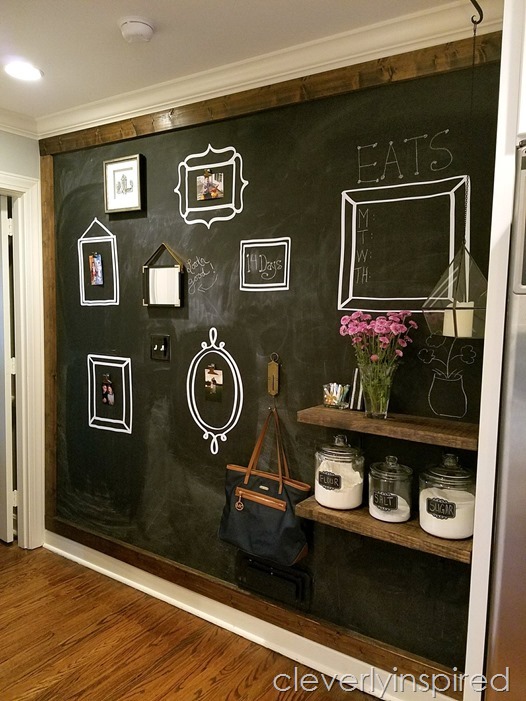 First off, I painted the wall with black chalkboard paint. I bought one quart at Sherwin Williams and was able to paint on  2 coats with some to spare. I used a foam roller to get as smooth a finish as possible. We let that dry for a week and then the following weekend we stained 4 pieces of 1x4x8 a dark walnut finish and secured them over the wall with brad nails. We decided to not miter the corners…I wanted a "old schoolhouse chalkboard" look;)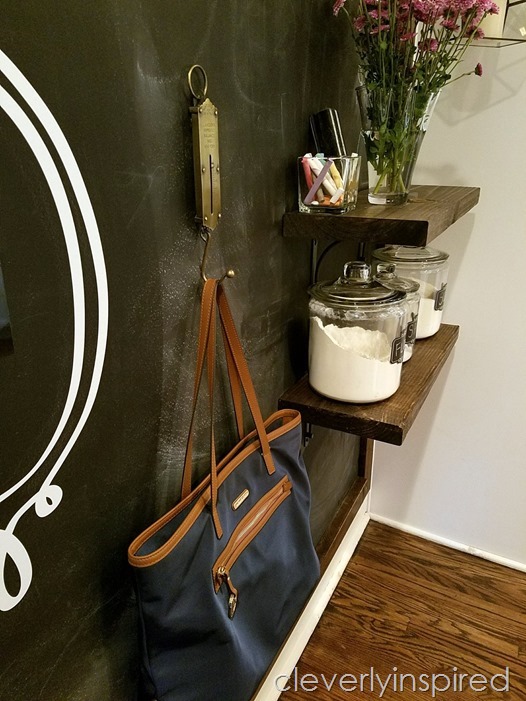 After the trim was up, I "seasoned" the chalkboard by rubbing the entire wall down with the edge of the chalk. This is an important step!! Then, we cut 2 shelves (wood was left over from our living room shelving project) that are 24 inches long…perfect for a couple of glass jars:) Again, I used the Minwax dark walnut stain. We got 4 brackets at Home depot….perfect fit!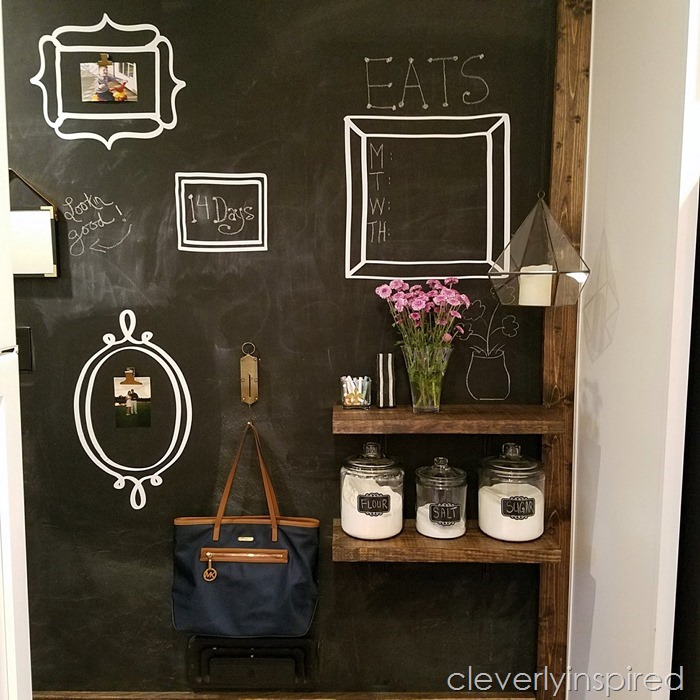 I ordered the white frame vinyl pieces from etsy seller Dana's Decals. They were extremely easy to use….be sure to clean area on wall with  alcohol, and have a level and credit card ready. I posted on my instagram page a short little video of me adhering the vinyl to the wall….check  it out:)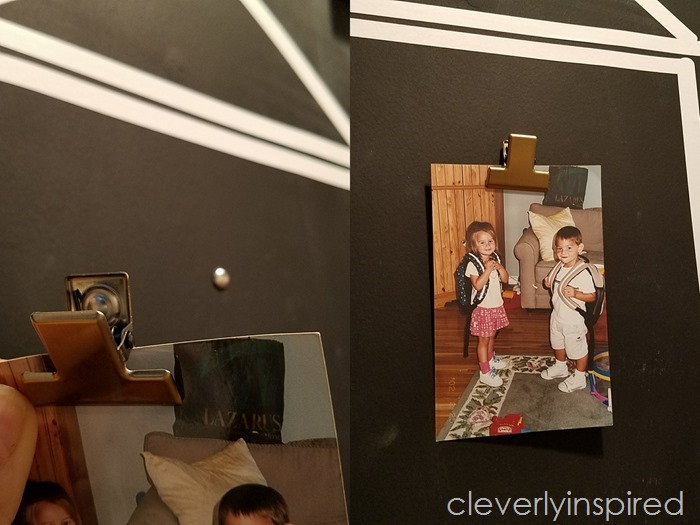 I wanted to be able to swap out photos as I feel like it….I was excited when I found these gold paper clips in the Hearth and Home line at Target. Set of 4 clips for just $4! Plus, they have a small magnet on the back….I used a thumbtack on the wall….and the clips stick right to them! Easy!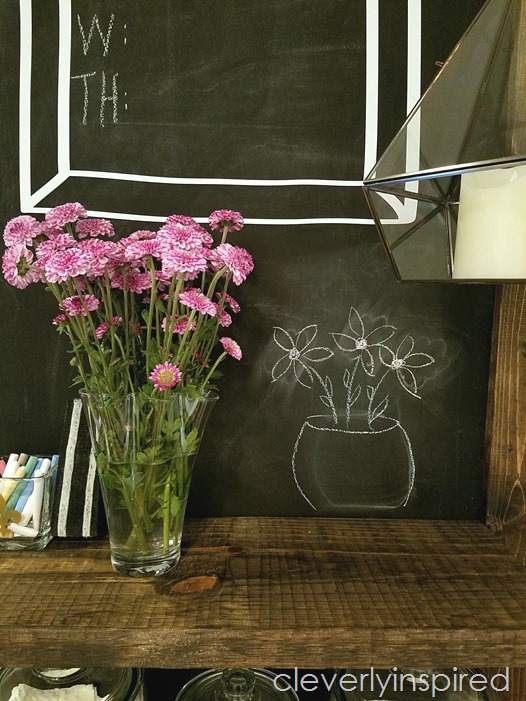 I love how much personality this wall has now! It is useful and pretty:) Pin it up friends!!
xo