I hope yall had a fabulous Mother's Day! We had a great time celebrating the day with brunch at our house. It was a beautiful day. If you follow me on instagram…you saw that we have officially started to walk Stella again. We were having such a hard time with her the past few months on her walks. She is a perfect puppy…until you would leave to take her on a walk. She would get really stubborn and just want to do what SHE wanted. We took her to a local trainer called Head over Heels (highly highly recommend!! ) They gave us the necessary tools to speak her language….and now we are all walking again! Such a joy!! I was beginning to think we would never make it past our street ever again….but she now that we are speaking the same language we are all good:)
I wanted to share with you a recipe that my mom used to make at least once a week….and I have followed on in that tradition. These 3 ingredient chicken tenders are a snitch to make…and can be a base for so many other recipes (think chicken parm….yum!!) On a busy night, just cook up a big batch and you will have them all week to munch on. Enjoy!!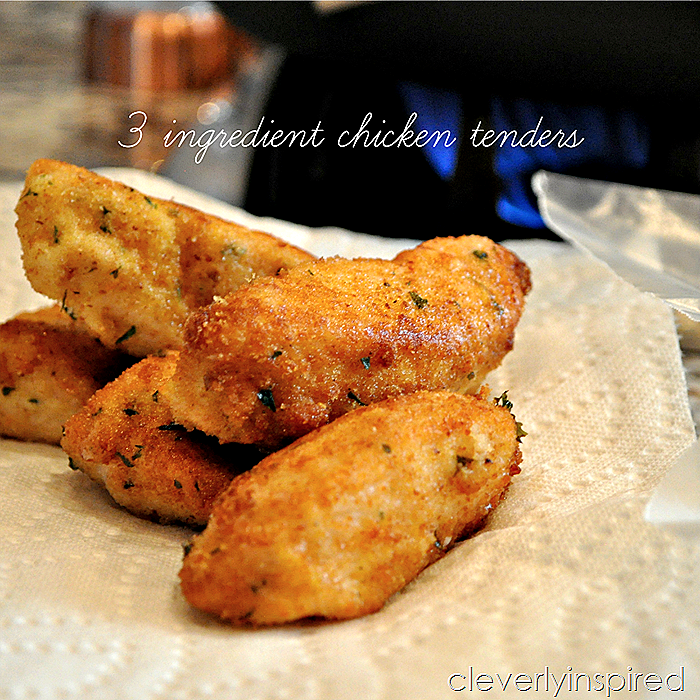 A few items that will make this clean up easy is some paper plates and wax paper. If you have time earlier in the day, you can go ahead and bread the chicken and place in the fridge. Just be sure to bring the chicken out of the fridge about 20 minutes or so…that way they will come up to room temp—makes the frying time less.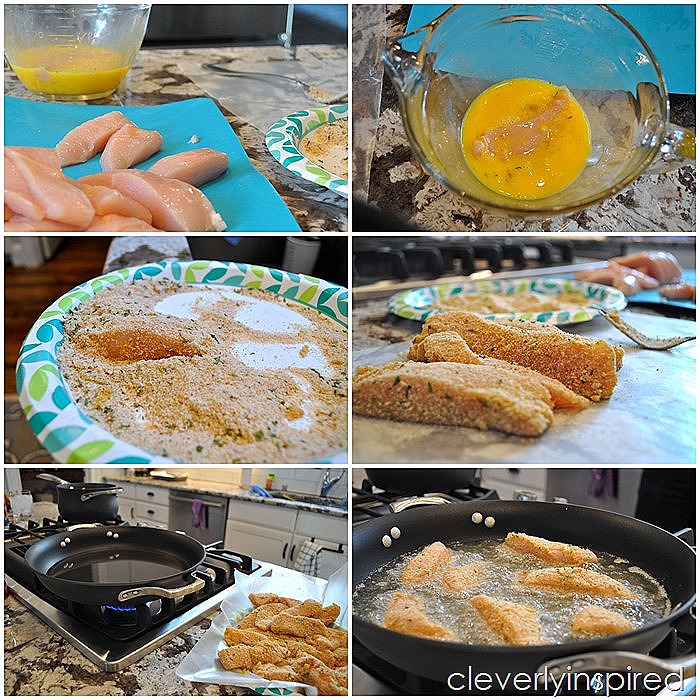 Here is what you will need: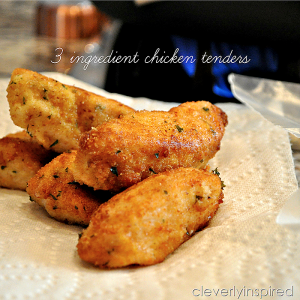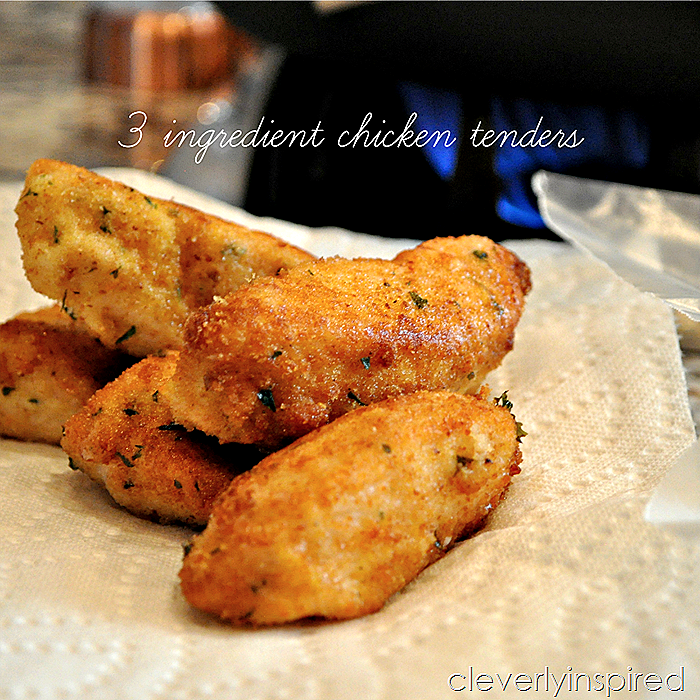 3 ingredient Chicken Tenders
Ingredients
3

boneless chicken cutlets

sliced into strips

2

eggs beaten

2

C

Italian bread crumbs

2

C

canola oil

for frying…you're right…technically 4 ingredients;
Instructions
In a large skillet, heat oil on medium high heat. You can test when it is ready by dropping a speck of bread crumbs in….it will sizzle when it's hot enough.

Place chicken strips into beaten eggs and stir to coat.

Place bread crumbs on paper plate.

Using tongs or rubber gloves, dredge chicken into bread crumbs. Place on wax paper.

When oil is hot, place a few tenders in the oil (placing too many will cause the oil to cool)

Turn the chicken over when the sides start to brown. (each side cooks for about 3-4 minutes) You can test for doneness by cutting in center.

Continue with remaining chicken.
These are great serve hot, warm or cold!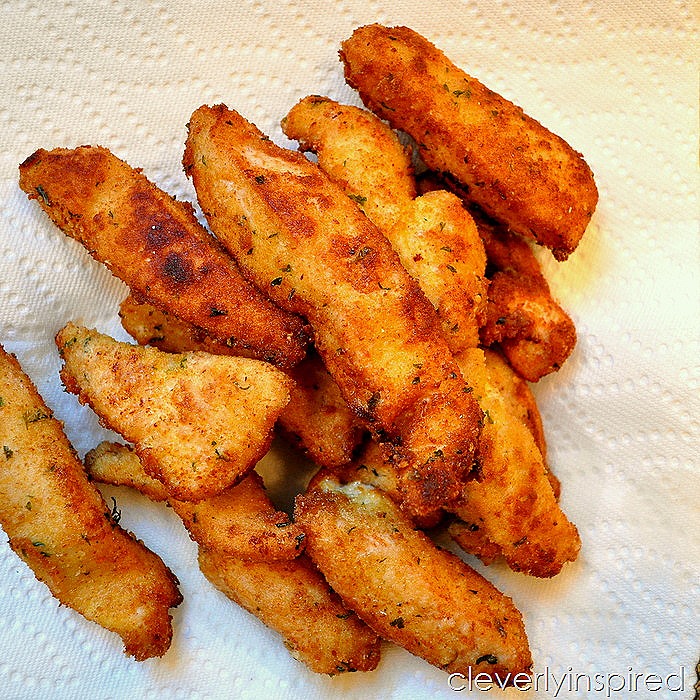 Enjoy!!
Have a great Monday!!
xo