This is a Sponsored post written by me on behalf of Duck Brand for SocialSpark. All opinions are 100% mine.
Anything gingham makes me happy. Gingham wrapping paper, fabric, paper…and this super sweet Washi tape by Duck Brand Craft Tapes. They sent me a package to try out and I love it! Quick question….does anyone call is Wasabi tape? That is how I say it in my head….just seeing it I am alone? (cue crickets…) Moving on….this tape is so versatile and easy to use.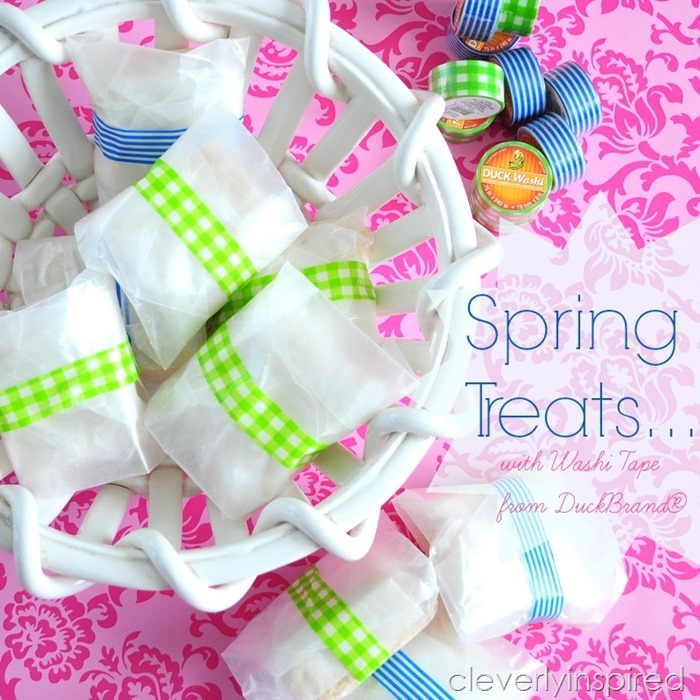 One of my all time favorite applications for Washi tape was the genius move by Brit & Co. back at the Lowes event that I was invited to. She used it on white countertops at Christmas time…the red gingham was so classic against the white counter. Love it!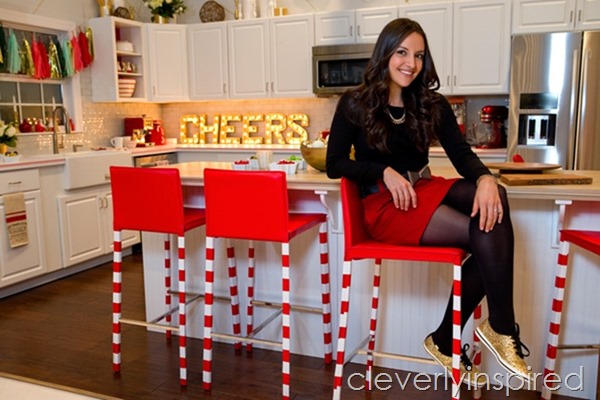 You can really turn something so ordinary into extraordinary just with a little tape. So I thought a really fun application for Easter time would be to dress up your springtime buffet with some rice krispie treats. Make some extra large (bakery style) rice krispie treats and wrap them up in some wax paper…finish off with some of your favorite Washi tape by Duck Brand®….done and done! And so stinkin cute!
Rubber kitchen gloves covered in butter makes this job 100% easier…fyi :) Also, butter your knife prior to cutting into squares. Cut off a square of wax paper and place one rice krispie at the corner. Fold up and tape!  
  Super cute in a stylish spring bowl….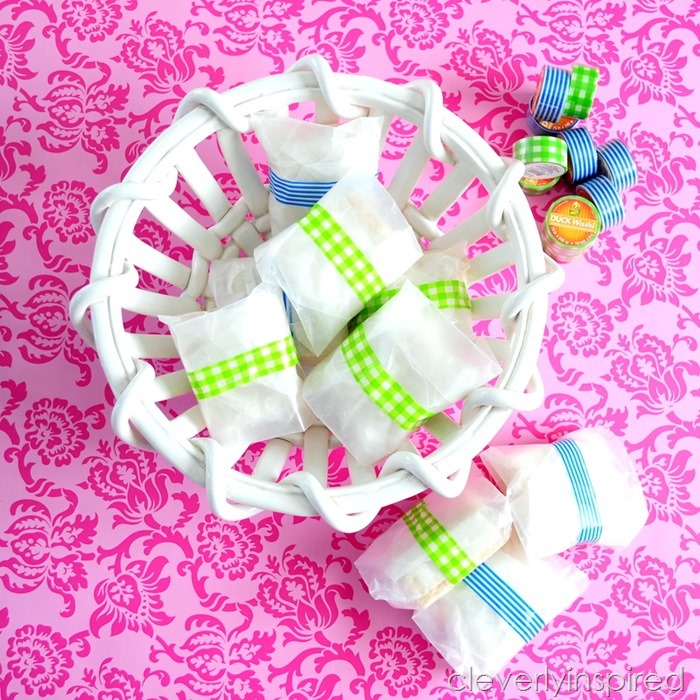 There are so many great opportunities to incorporate just a little color on your spring table…and Washi tape makes it uber easy!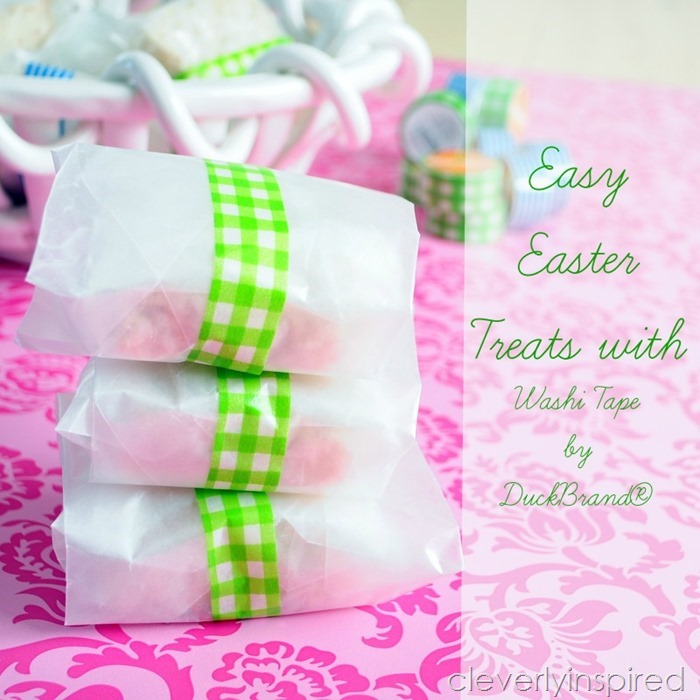 What are you going to use Washi tape on?? Do tell!!