I'm recouping today after a fun fall break. Lots to share with you…but today…I am going to share a really easy recipe that would be perfect to whip up for Halloween night. Yet another slow cooker recipe that I promise will not let you down. If you want to be all gory you could call these "Sticky Bones"….up to you;) Whatever you call them….call them easy…because it doesn't get any easier than this….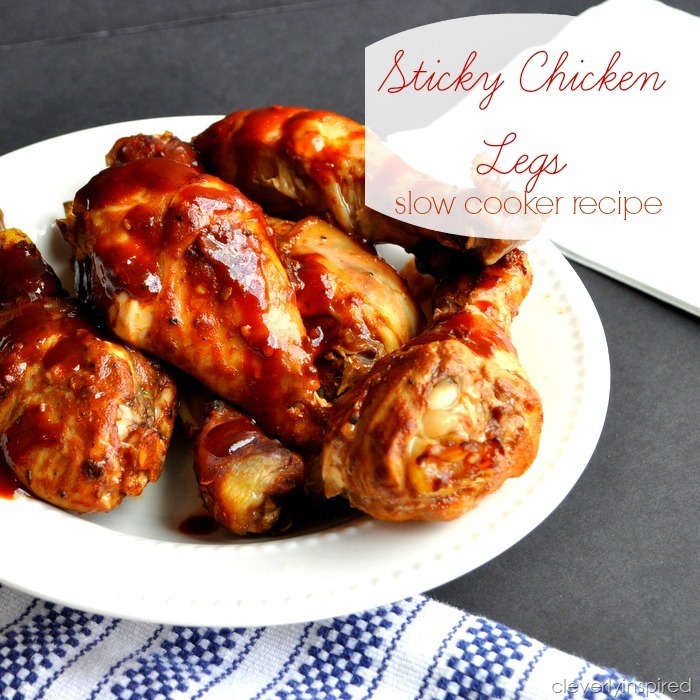 I always cook chicken on low in the slow cooker. Especially when you are using a newer slow cooker….they heat up quick and they retain heat better than the older ones….so don't overheat…or your chicken will be sure to dry out.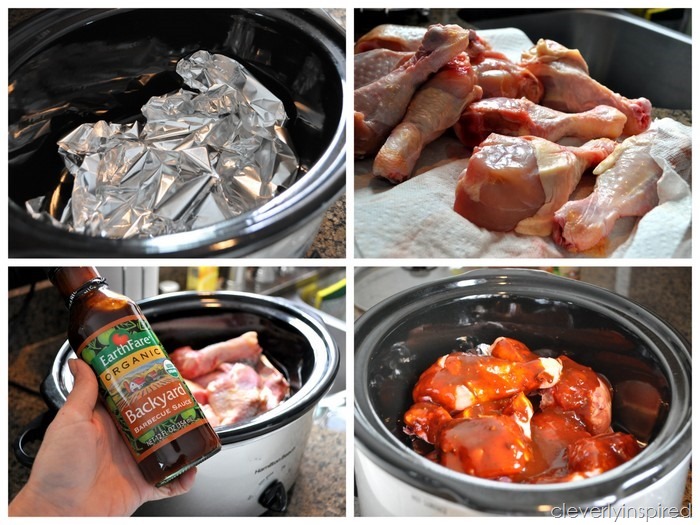 That's right….2 ingredients. Can you handle that? If you want to be super fancy…make this barbeque sauce..(Homemade sugar free bbque sauce recipe). If you are in a pinch….just grab one bottle of your favorite sauce.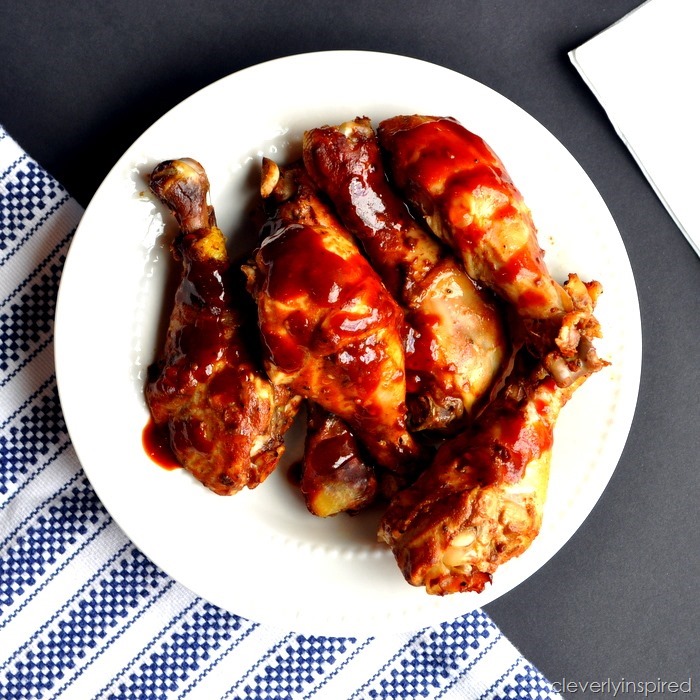 Not kidding…it is that easy:)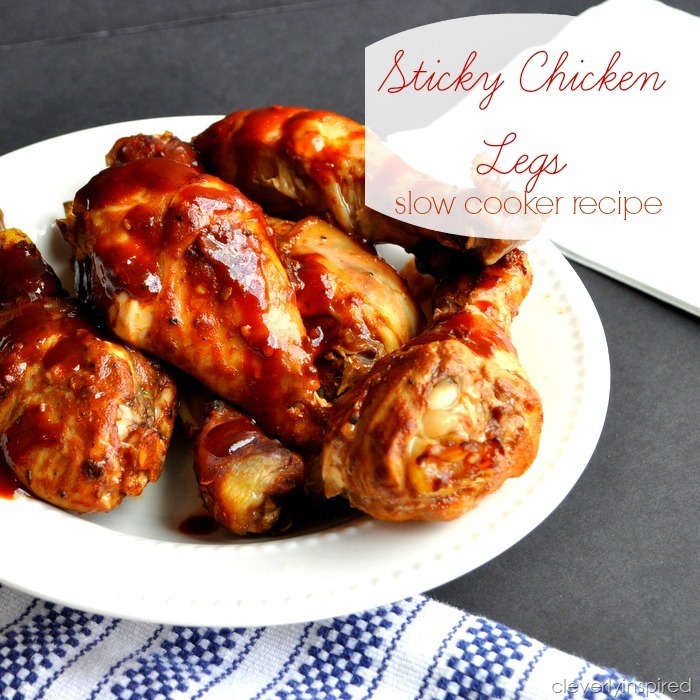 Sticky Chicken Legs (slow cooker chicken legs)
Ingredients
8-10

chicken legs

rinsed and pat dry

Foil

One bottle favorite barbecue sauce
Instructions
Crumple up foil on the bottom of slow cooker. Do this so that the chicken legs do not rest on the bottom of the pot.

Pour entire bottle (12 oz) on top of chicken.

Cook on slow 4.5 hours.

To serve, brush a bit more sauce on top.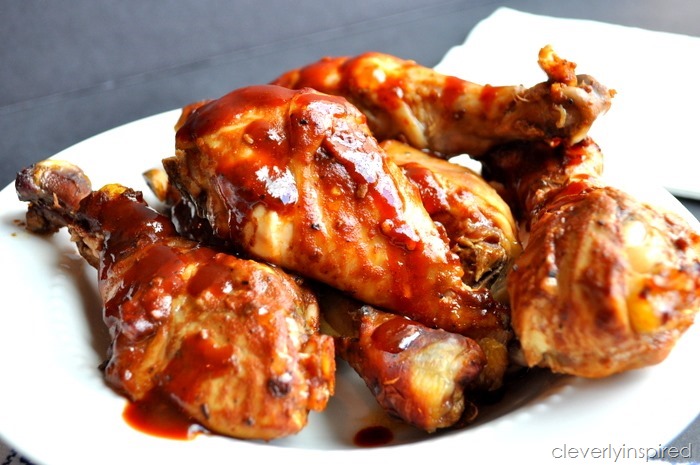 Sharing:
BeDifferentActNormal, The36thAve, Whipperberry, TipJunkie, Tatertots&Jello, TodaysCreativeBlog, SerenityNow, PositivelySplendid,  ByStephanieLynn, TheDIYClub, CRAFT. MadinCrafts. HomeStoriesAtoZ, InspireMePlease, 30Days, Remodelaholic