Hey all! Hope you had a restful weekend. Hubs and I celebrated our 17 year anniversary….a nice quiet night at the lake. Perfect:) I wanted to share with you these fun room designs….here is a little background….
I am a member of a fun group on Facebook that is all about design and creating fun moodboards. A member picks the "inspiration" picture…and then each month we share our version of those inspiration colors in a room. It is really fun to see how others interpret the same palette. For more information on the other bloggers boards you can visit their site for a complete product list. My board is on my olioboard so check that out for a more detail view….
This month the inspiration picture was this from DesignSeeds: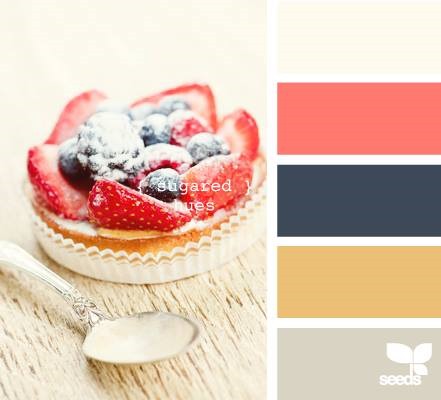 And here is how I interpreted it…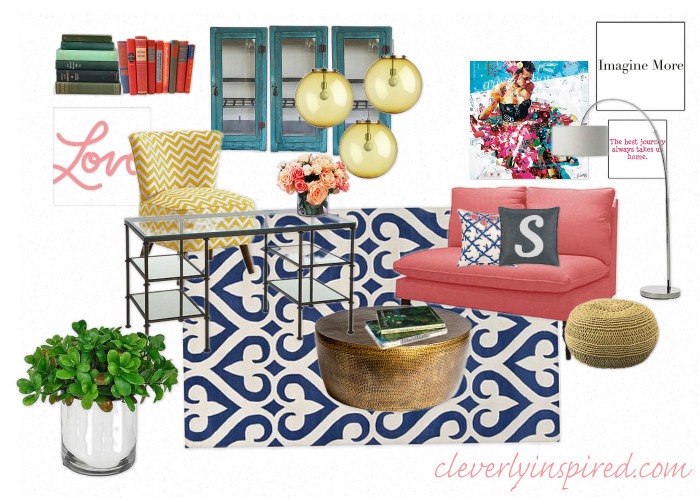 I love this color palette…soft but yet dynamic too. It made me think of an office space…ready for lots of creativity. I think my favorite are the lights….so fun they look like bubbles hanging in the air. Click HERE for sources

-Tracie Stoll
Here are some of the other members boards: (for a complete buying list please visit their blogs:)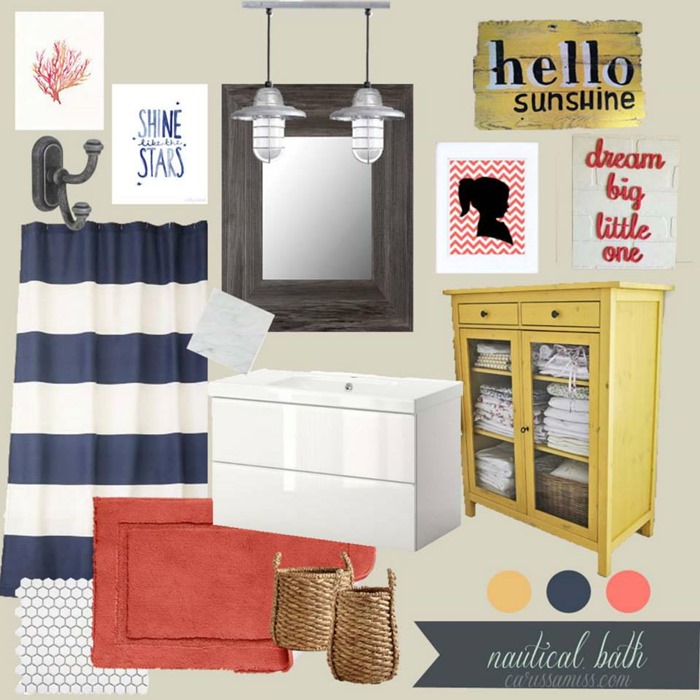 i had so much fun with this month's collaboration because it went perfectly with the idea i had in my head for a space in my house. i've been thinking about the hall bathroom and how to make the most of the very small space. it's going to be the shared bathroom between the two kids so i wanted to reflect both genders as well as have a more grown up feel. when lizzie picked this inspiration palette i knew it was meant to be!come visit me to see the sources! carissamiss.com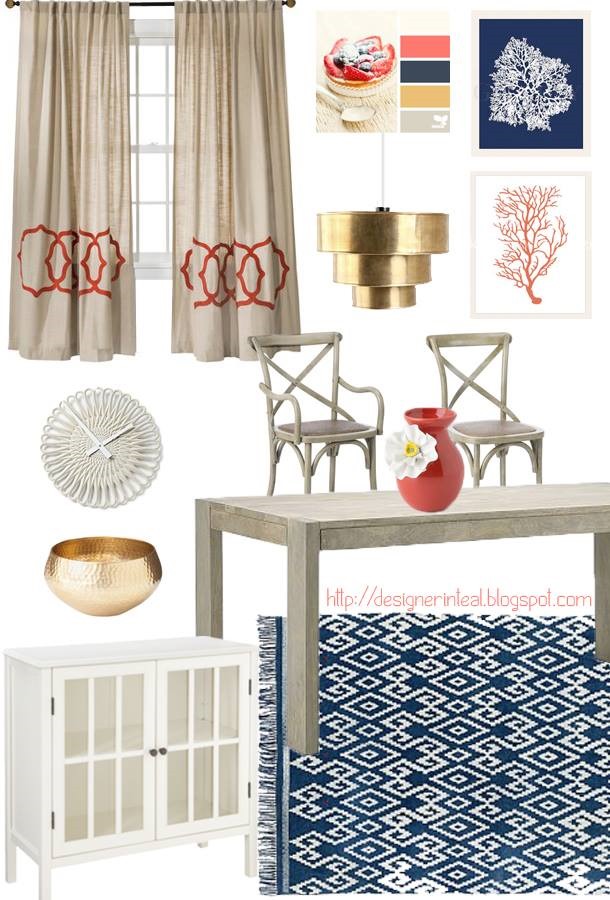 I immediately fell in love with this month's color inspiration. The first word that popped into my head was Nautical. I wanted to use it in a dining room application so I had to give it some sophistication. Navy is one of my favorite hues and I love the contrast of the coral and gold against it. Stop by http://designerinteal.blogspot.com/ to get this look for yourself.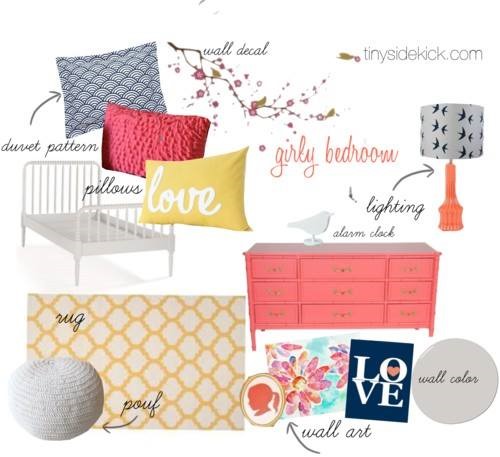 This color pallet of coral, mustard, and navy with a neutral background are perfect for a girly bedroom. Click over towww.tinysidekick.com to see the sources!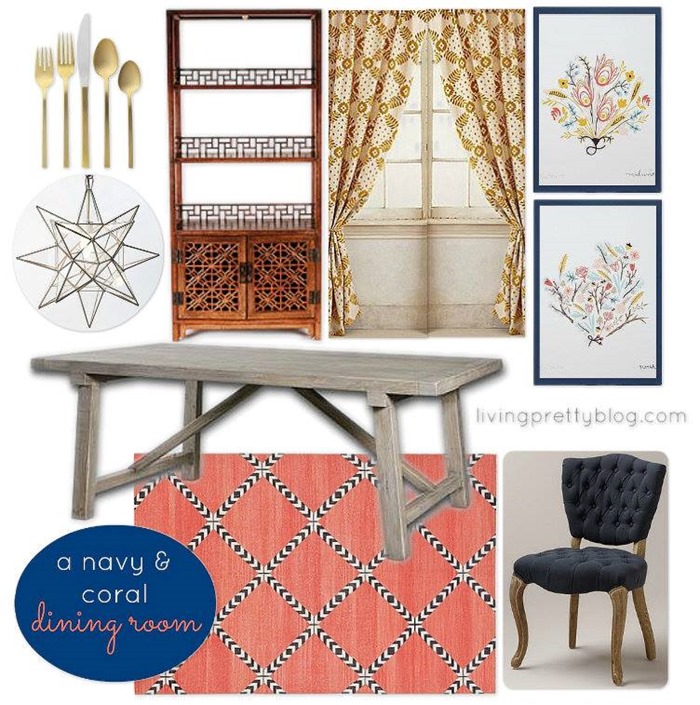 I'm calling this my "rustic glam" dining room. I got a bit overwhelmed with the possibilities because I love this color combo so much, but in the end I kept it pretty simple but cozy. I stuck with white walls (looking out for renters!) but I think a warm greige would be really pretty too. Visit me at www.livingprettyblog.com for more details and sources.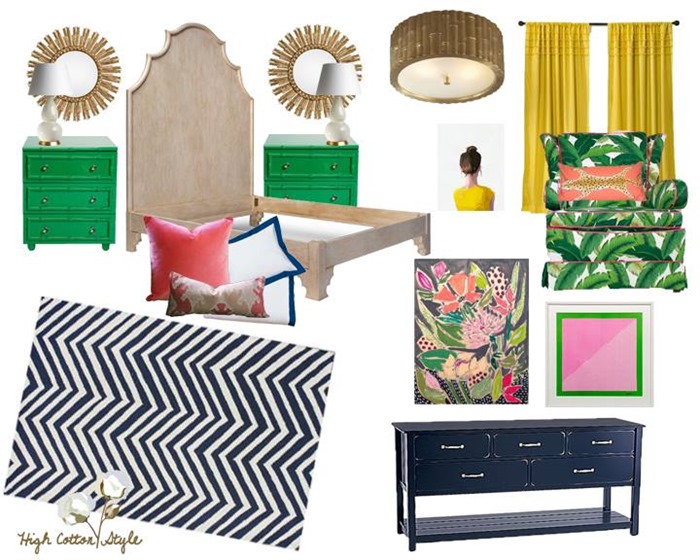 Coral, mustard, blue and GREEN? Sometimes it's okay to think outside of the box! Hop on over to www.HighCottonStyle.com to see how this guest bedroom came together!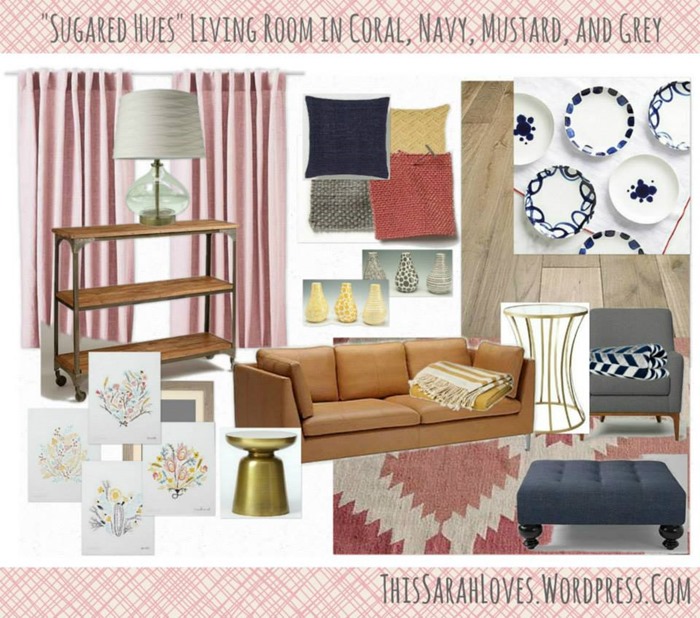 thissarahloves.wordpress.com

Would you like me to work up a design board for you?? See the tab at the top of the page Design Services for more information….