Happy weekend friends! Little side note…a few were asking about the Banana Oatmeal bread…I failed to add the chocolate chips in the recipe but I have since updated it. Sorry about that:) And someone had asked about adding raisins instead…I would think that would be great too! On to a fun stylish craft today….
When I saw this leather camera strap in Country Living…I was in love. The strap that comes with most DLSR cameras is bulky and can be quite annoying to work around. I have tried in the past to make it a bit more stylish. That worked for awhile…but I really wanted something that was not quite as wide. This is really a perfect solution. I shopped around on etsy for a strap and found one here. It took about 10 days to get to me….so plan ahead ;)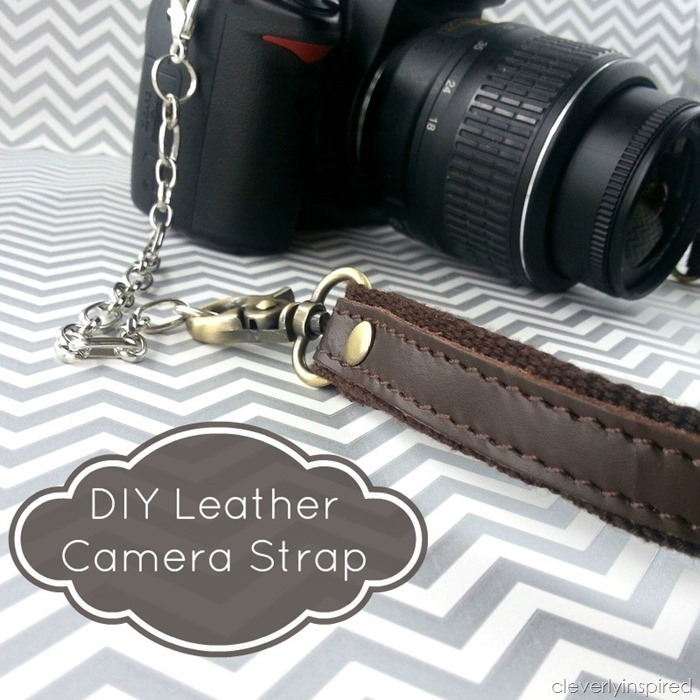 Supplies:
2 6inch lengths of decorative chain
2 lobster clasp
2 jump rings
leather strap from a seller on etsy
2 pairs of pliers (helps if they are needle nose)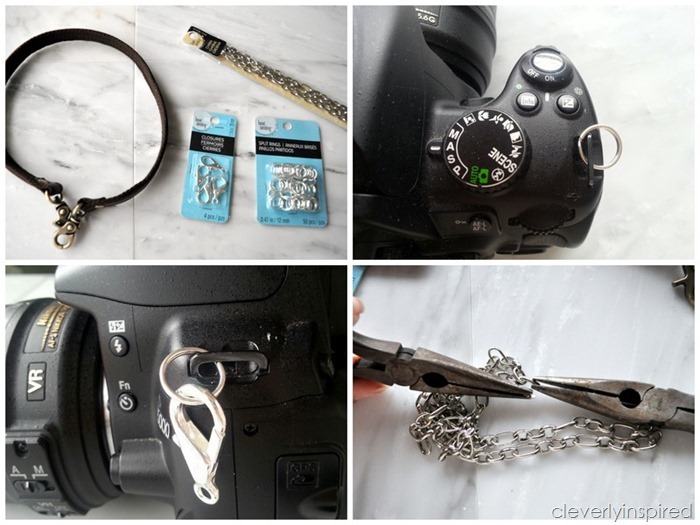 Steps:
Place a jump ring on both sides of  your camera. This is what the lobster clasp will click on to. This will also allow for you to remove the strap easily when you want to work without it.
See diagram below for sequence of chain and jump rings. You will need to use the needle nose pliers to open the chain in order to make two 6-8 inch lengths for both sides. You can measure to see where the camera will hang and cut chain accordingly.
Slide the jump rings on to connect the lobster clasp. Click lobster clasp onto the camera and you are done!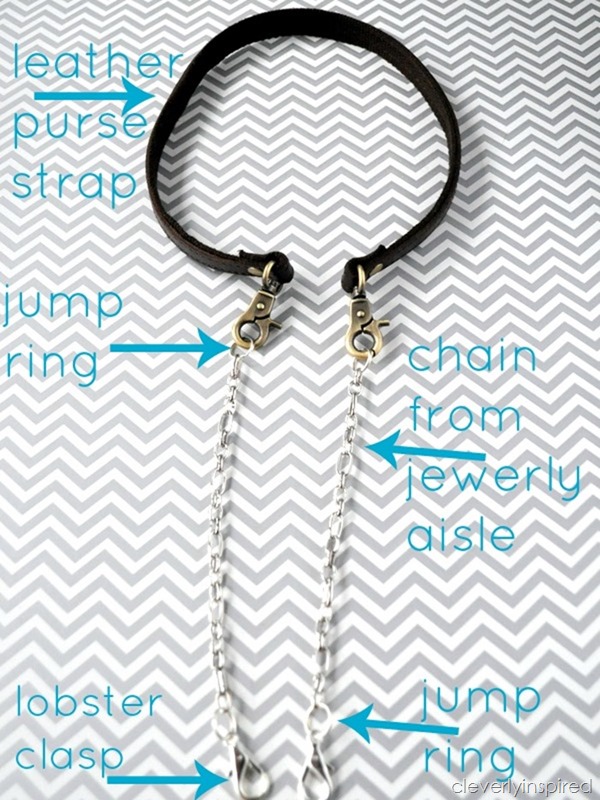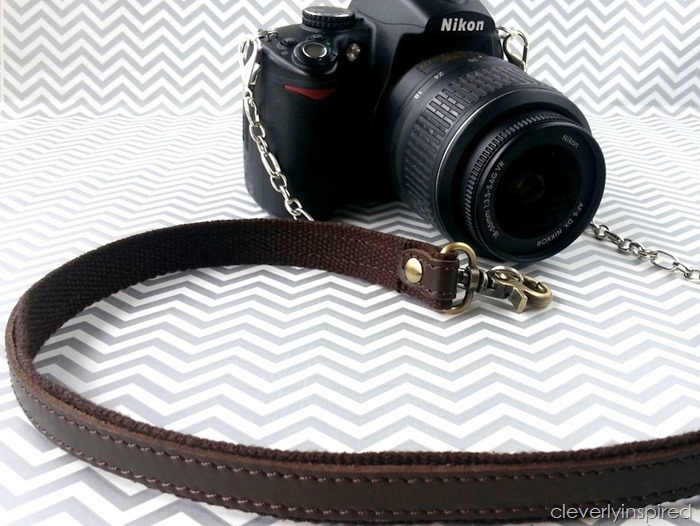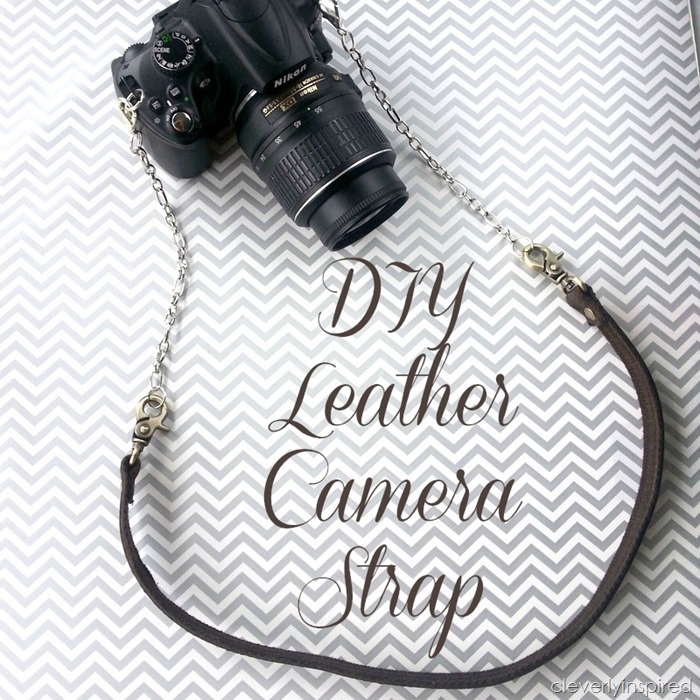 This would make a great handmade gift for the photographer in your life:)
Have a great weekend friends!!
xo
Where I share great ideas:
BeDifferentActNormal, The36thAve, Whipperberry, TipJunkie, Tatertots&Jello, TodaysCreativeBlog, SerenityNow, PositivelySplendid, IHeartNaptime, ByStephanieLynn, TheDIYClub, CRAFT. MadinCrafts. HomeStoriesAtoZ, HOH
Also, I am offering as space to handmade artisans. Spring time special is $25 for 45 days! See the bottom left (on the footer of the blog) for the paypal link to pay. Then just email me your 150 square ad (and the link for your shop).