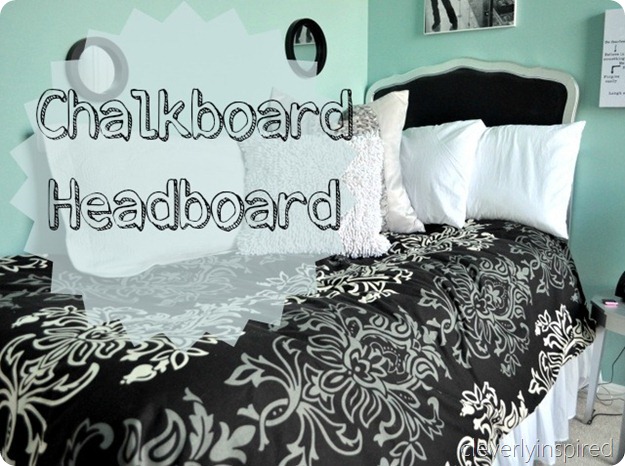 I kind of lucked out with this headboard for the Peanut's room….found it at a  local peddlers mall for $25. If you wanted to recreate this same idea….you have a few options. One….finding a great old headboard and paint it like I did….two, you could paint chalkboard paint directly on the wall and frame it with trim, three…you could make a headboard out of mdf or plywood and paint it. It is a really fun and unique accent to a child's room…and it is very useable too!
Here is what it looked like before….super cute and solid wood. The paint on it is a light silver blue…I loved it but it wasn't quite right for the room. I ended up painting the outer edges silver.
Once the silver was dry I taped off the inside and used some newspaper to protect the edges. I used a gray primer on the flat surface of the headboard.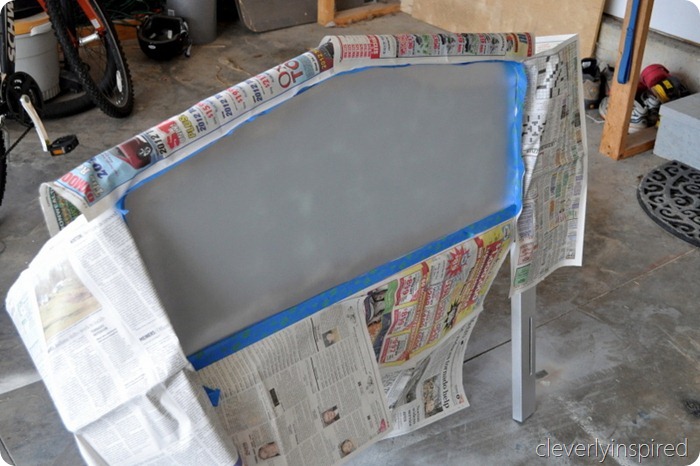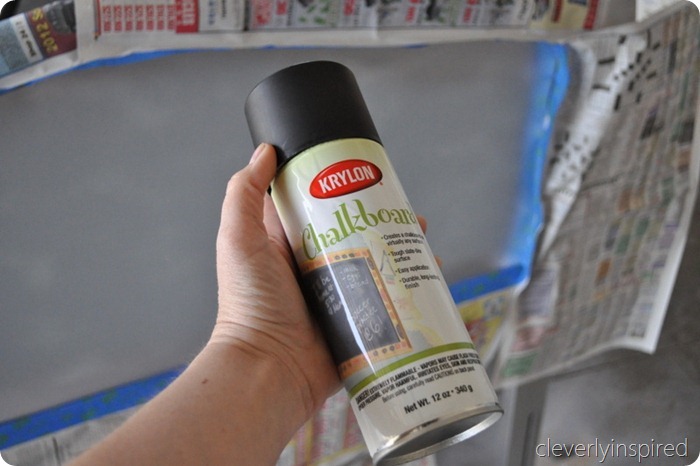 Two coats of Krylon Chalkboard paint….let dry …then rub the whole thing down with the side piece of chalk.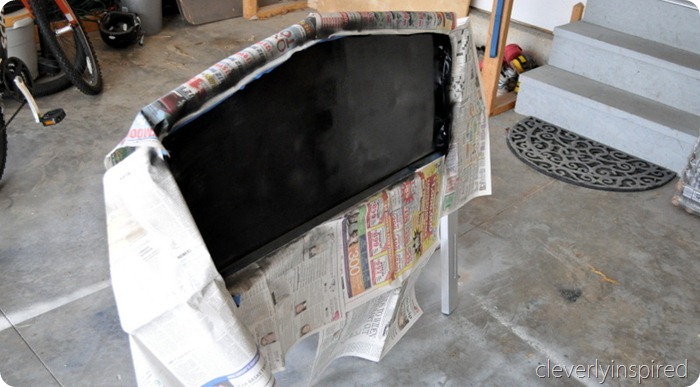 We love leaving her little notes on it….nice little surprises :) We have white pillow cases….so the chalk rubbing off hasn't been an issue. Plus….it will brush right off most fabrics anyway….but something to consider :)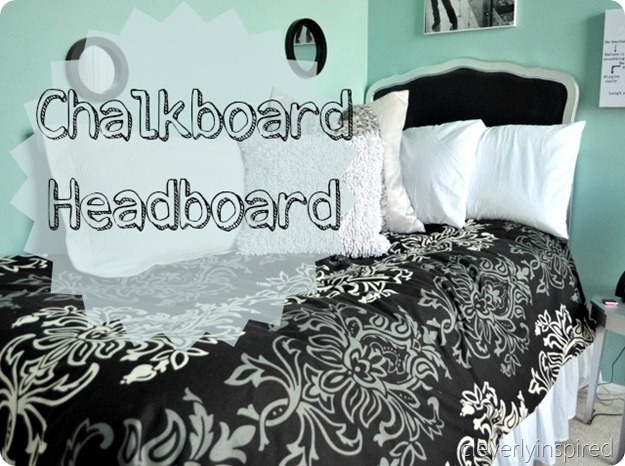 Here is the entire room in case you missed it :)
Aqua and Black tween girls room