September 2, 2014 By Tracie Leave a Comment
Did you have a good weekend?Pretty low key here..we made it to the lake to clean up a few things and grab some furniture…Happy end to summer I guess. It seemed that this one kind of passes us by…although I am ready for fall. I kind of like the hibernation that fall brings. I am really an introvert about 8 months of the year….and I love the quiet that fall brings:) But, before we go all pumpkin…let's use up those tomatoes from the garden ok….
I know….cobbler is usually sweet…but this easy tomato cobbler is the best use of all those tomatoes at the end of summer:) I have used this recipe forever…I think I tore it out of a Martha mag a long time ago. I bet you have everything you need to pull it together tonight….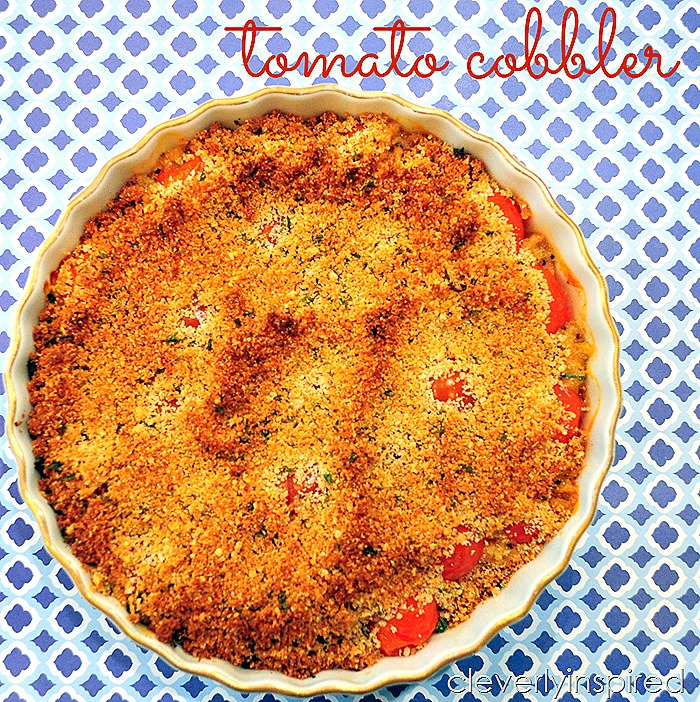 Tomato Cobbler
Author:
Tracie at CleverlyInspired
Ingredients
pint cherry or grape tomatoes
2 cloves garlic minced
⅓ C Italian bread crumbs
1 T olive oil
⅓ C fresh Parmesan
¼ t salt
pinch of pepper
¼ C dried parsley
Instructions
Spread some olive oil on bottom of baking dish.
Toss in tomatoes
In a small bowl combine remaining ingredients (salt and pepper to taste)
Even spread on top of tomatoes
Bake 400 for 20 minutes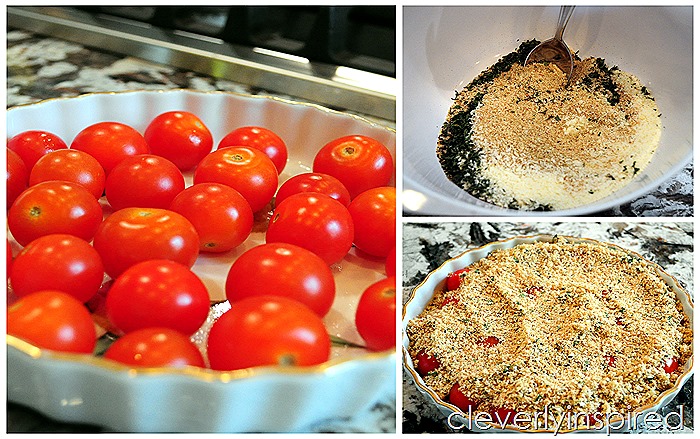 It couldn't be easier really…..and your payoff is huge:)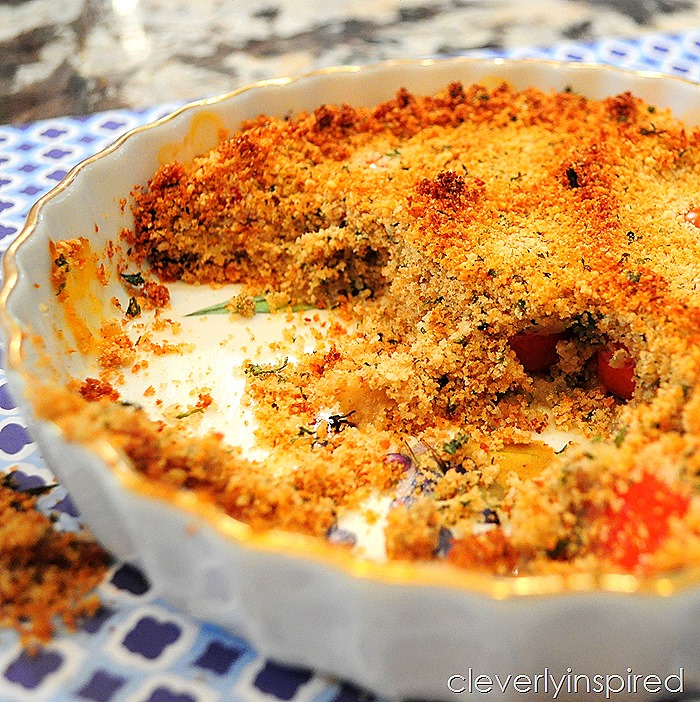 Have a wonderful week friends:)
xo
Favorite Desserts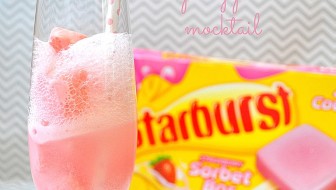 I thought this sweet little treat would be a perfect little kiss to end summer. Since my kiddos start high school next week….our summer fun is coming to a close. Boo. Though they both seem excited and … [Read More...]
DIY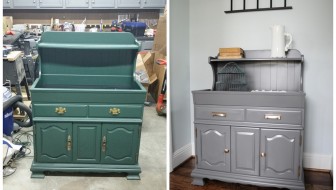 My dad gave my mom a dry sink for their first Christmas together. They were married in Nov. of 1969. The condition of this dry sink is incredible….and it has been moved 8 times. It looks brand new. I … [Read More...]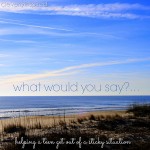 Every time…hopefully without fail…---before my kids walk out the door to go off and be kids…they leave with the words "make smart choices" echoing in their head….so much so that when I left a few weeks ago to go out with friends my daughter said to me, "make smart choices mom…" hilarious…note taken… Being a teen is hard. There are days when I really miss that little person with the sticky jelly fingers telling me a funny tale from preschool. There life can be much more complicated … [Read More...]