July 29, 2015 By Tracie Leave a Comment
Thanks yall for sharing the Youtube of the lakehouse! So sweet!!! So we have had our dining room table for probably about 15 years. It fit in our old dining room pretty perfectly. It is a 60 by 60 table from Potterybarn that has (2) 12 inch extensions that I could plop into the center and make plenty of room for bigger crowds. It opened up nice and big for family Thanksgiving and really was the centerpiece in the dining room in the last house.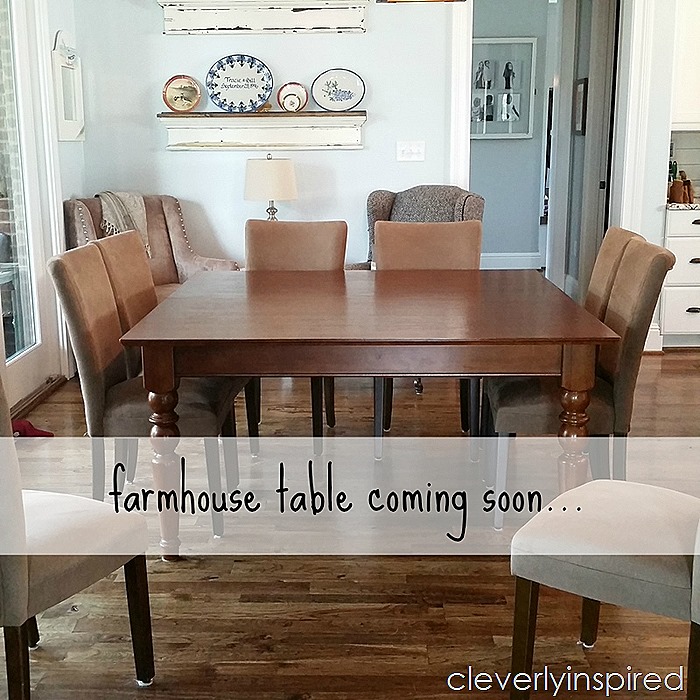 However, in this house the table is proving to be a bit too wide. Since we did away with a formal dining room in this house the kitchen table is our main eating area along with  the island. I really wanted this eat in space to be casual but yet updated and kind of clean and simple. I set out to look for a local woodworker in our area that specializes in custom made furniture….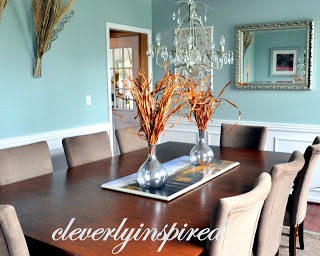 I found the perfect little wood shop to make our new table. I was able to specify the exact dimensions I wanted to which was great! The company is called Hahn Wood Working. They are located in Taylorsville, Kentucky. You may have seen some their pieces in local peddlers mall if you live in Louisville. They build tables out of solid wood (mostly pine and walnut) and will finish it to your specifications. We decided to have the base whitewashed and the top will be a dark finish (probably dark walnut) to complement our floors (the one pictured below is not our table…but one that they made….)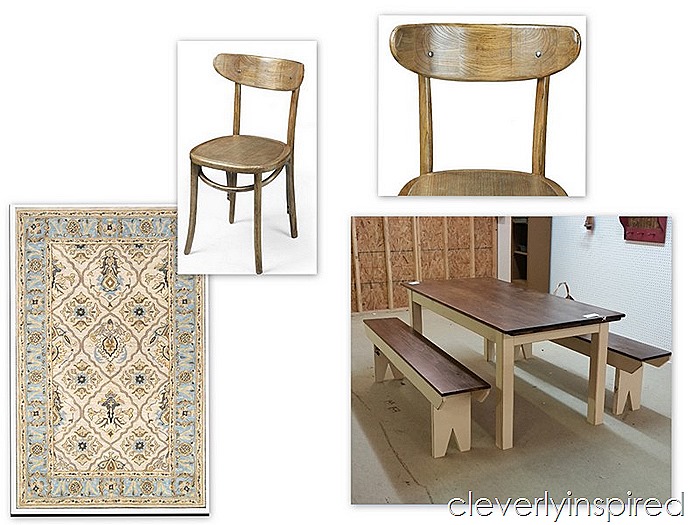 What I'm really pumped about is the extensions. I asked them to make me (2) 18 inch removable extensions that I can just secure on to the ends of the table for bigger parties. Like this idea below…. (found this pic online…source not found)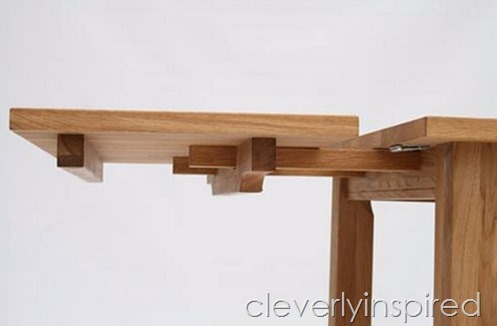 We decided to make the everyday size 90×40…so with the extensions the table will be 126 inches!! I am really excited to show you the finished table….We hope to be able to pick it up this week. We just sold the table we had in here…so we are all set! I am thinking of these chairs on the sides….and then for the ends of the table I'd like to find a couple cushy arm chairs….like this…. (source for wing chair)
I plan to do some more finishing touches in the kitchen this fall….still in need of a window treatment of some sort along with a rug ( Chairs
(found these cool vintage ones in the photo above on Amazon:)
PS come visit me on Periscope….it is my latest obsession. It is like blogging live….You can interact with me while on Live stream…or you can replay if you miss the live post. Follow along on Twitter  to see when I post…I was on there already today…if you go to replay you and double tap the screen to "like" or give hearts:)
xo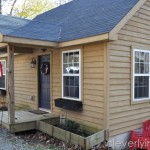 Okay…first of all you guys kind of totally rock…You and your sweet words were the vitamins to my writer's brain on Friday. Feeling kind of overwhelmed and underinspired..which I probably have said almost every July for the past 5 July's... and a few of you left such sweet comments that really made my day! I think that the challenge with blogging for this long without much of a break is too continue to be a place that is inspiring. This comment…."casual, fresh and interesting…" it truly made my … [Read More...]