December 26, 2014 By Tracie Leave a Comment
This is a sponsored post written by me on behalf of Dr Pepper Snapple Group for IZEA. All opinions are 100% mine.
I thought the day after Christmas may be the perfect time to post a cocktail…am I right? My family room looks like a bomb went off…but I am getting to it today! Hopefully by the end of the day it will look good as new:) I hope you had a fabulous Christmas with all your family and friends….
After all those Christmas cookies and other holiday treats we seem to look to the new year to watch what we eat and maybe lose a little bit of weight. This slightly sweet refreshing cocktail will start your new years off right. I have been enjoying this cocktail for some time now…but I realized the other day that I have never shared it with you! My friends at Canada Dry had asked me to share a favorite cocktail with you so this was perfect timing! This low cal cocktail will leave you feeling festive but not full:)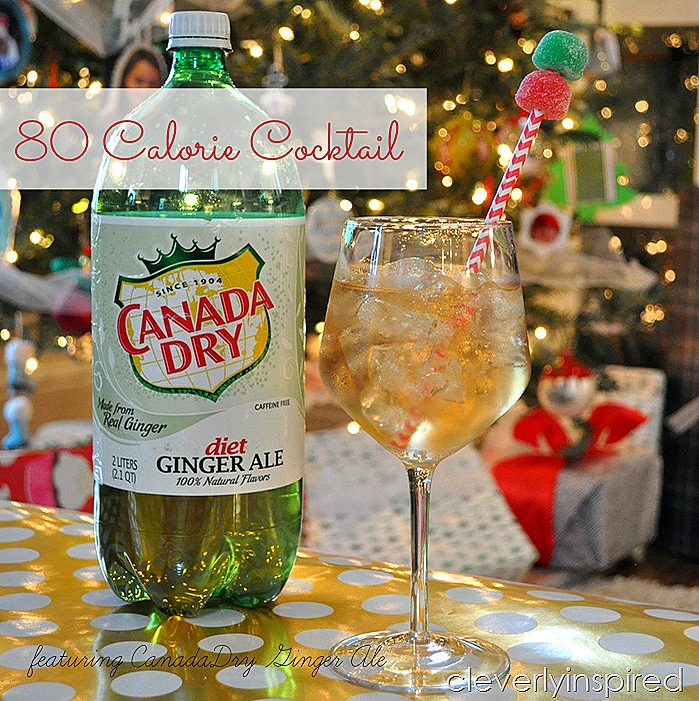 You can use any kind of "clearer" liquor that you might like. In one shot of 80 proof alcohol (like vodka, gin, light rum….) there is about 80 calories. If you go up to 100 proof you will be adding about 20 calories. I like to use a diet Mixer because it has zero calories and it tastes pretty much the same when you mix it with a liquor.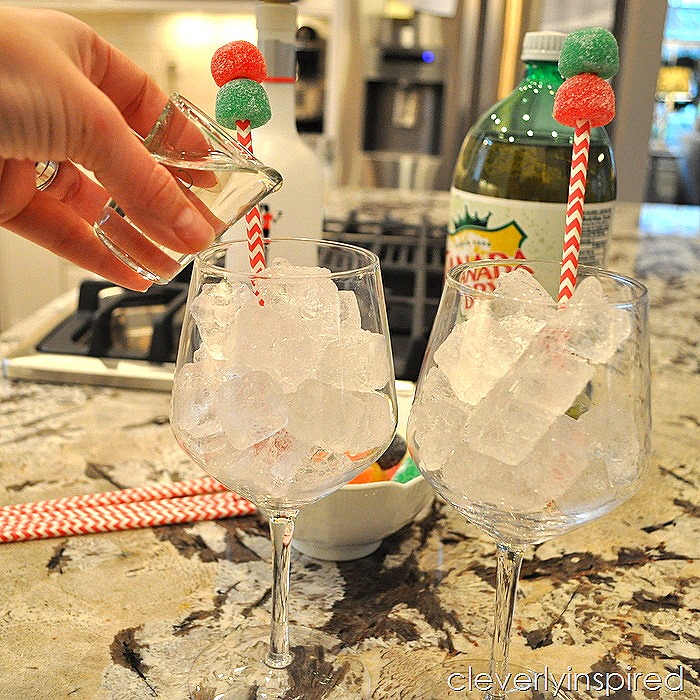 I like the skinny girl cocktails liquors this one is wild cherry. It mixes well with a lot of clear sodas. This diet ginger ale will make a festive drink for your New Year celebration. I took some festive red and white straws with some gum drops to make it feel even like a celebration. Of course if you eat one of the gumdrops you're adding about 20 calories each.(but I won't tell:) Just FYI: you can gather most Canada Dry flavors at your neighborhood Safeway. In and out and easy!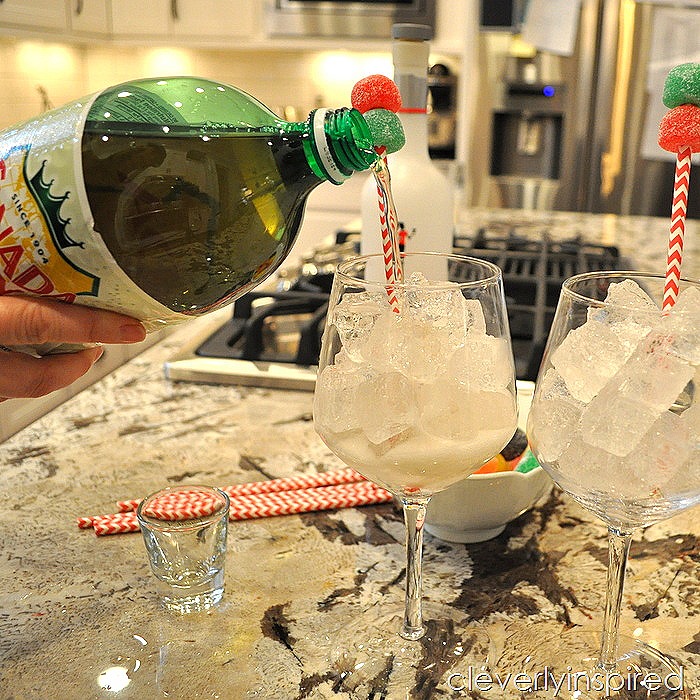 It's still not bad for a mixed drink that you can step on and have a couple during the party and not feel so bad. Obviously you could make this a mocktail for your kids by just serving in a fancy glass with some ice and gumball treats on the side. You can find several varieties Canada Dry in diet and all sorts of flavors. Mix it up and make it your own:)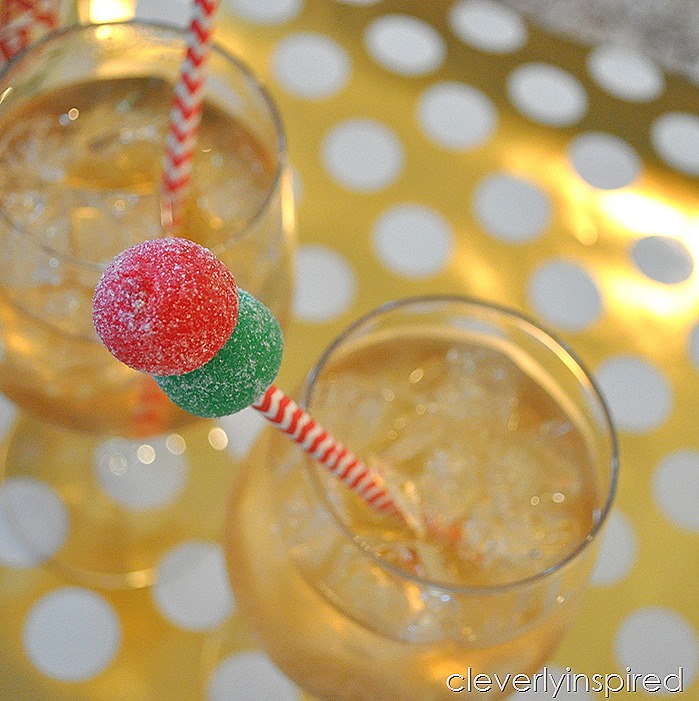 Cheers!! How to:
one shot vodka of your choice (I like the flavored vodka that is 80 proof)

8 oz diet Canada Dry Ginger Ale

wine glass full of ice

festive straws gumdrops
Fill ice in glass. Add shot of vodka. Pour on top ginger ale. Stir with straw:)
Check out this: Find more fun holiday drink recipes and entertaining tips!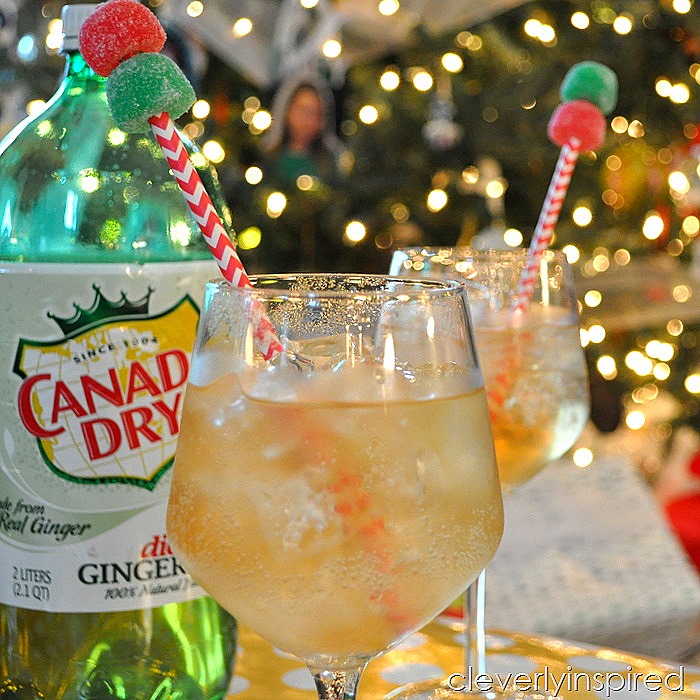 (based on one shot of 100 proof vodka, which contains 80 calories. If you use 80 proof. the calories will be closer to 65. The lower the proof the lower the calorie count. As always, drink responsibly.)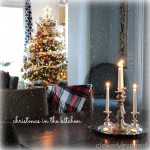 I have never given a tour of our new kitchen on the blog. When we moved in this past summer…I just sort of dumped things wherever they landed. It still needs a good organizing…but I have all winter for that right? :) It is the heart of this home. We spend 75% of our time just hanging out in here. We love that it is connected closely with the family room and screened in porch. The kitchen was designed perfectly for us. I snapped a few pictures to share….I didn't go crazy with Christmas décor in … [Read More...]