December 4, 2013 By Tracie Leave a Comment
This is a Sponsored post written by me on behalf of Bed Bath & Beyond for SocialSpark. All opinions are 100% mine.
The best thing about store bought whipped topping is that it stays fluffy and whipped for days in a dessert. I was on a mission to create that same fluffiness and airiness…but without the plastic that the store bought brand uses. After a few experiments in the kitchen (with the help of my KitchenAid:)….I found the perfect recipe to make your own whipped cream that you can use in a dessert…and it will hold up for days. This whipped cream was still fluffy 3 days later. No joke.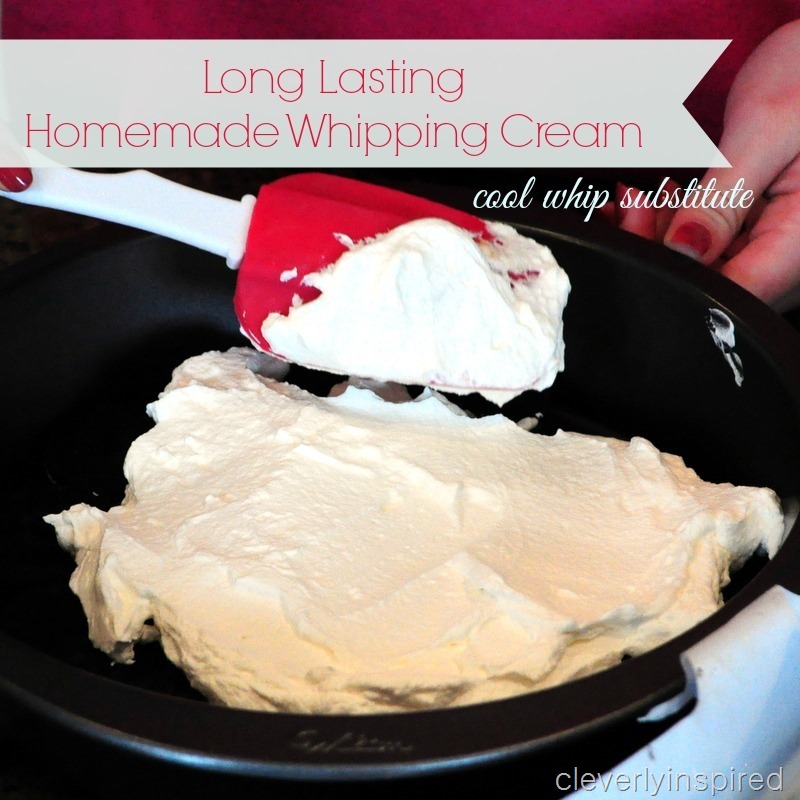 The holidays has us entertaining and baking more and Bed Bath & Beyond would love to help you this season. They have put together a great holiday inspired website called Holiday Your Way that has a ton of great ideas for decorating, entertaining and baking…If you are planning any holiday get together…you should go see some of the yummy recipes.   This homemade whipped cream would be so yummy on top of these Pumpkin Cheesecakes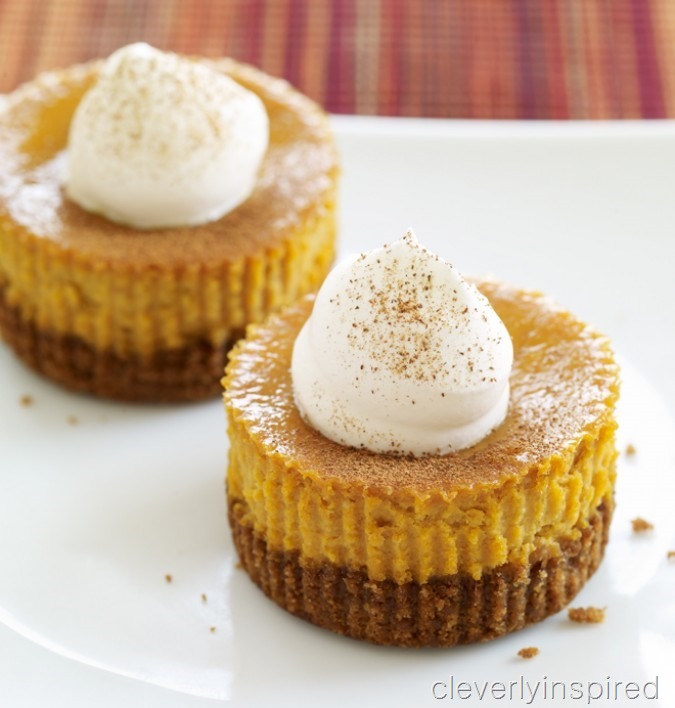 If you don't have a standing mixer KitchenAid….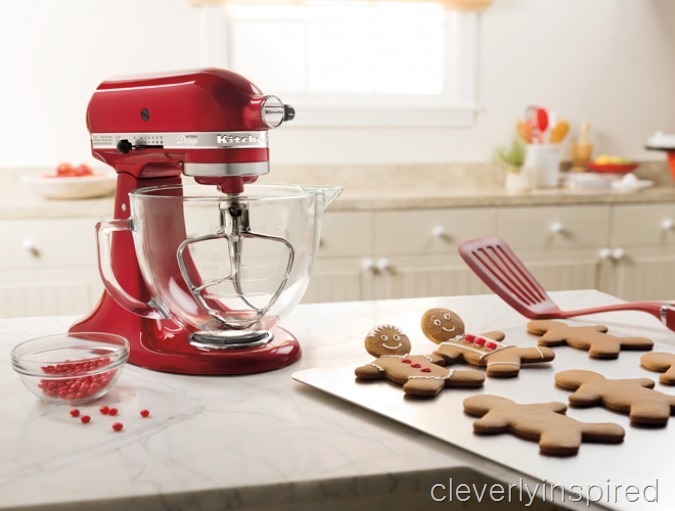 You can use a handheld mixer with a whip attachment. You need to whip consistently for about 3 minutes. (ps…I WILL be sharing this easy dessert recipe soon…it was amazing!!)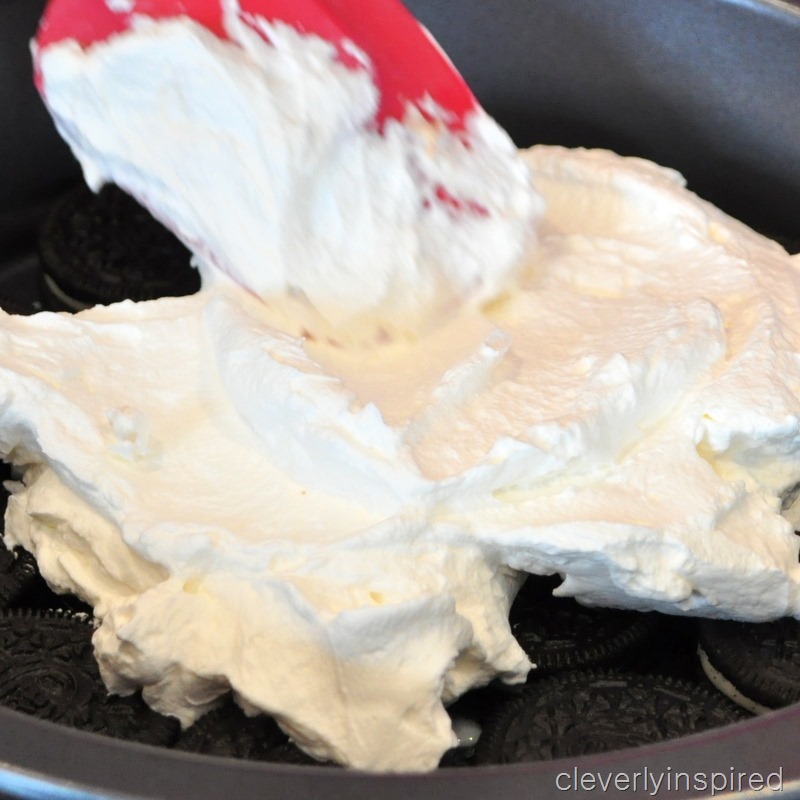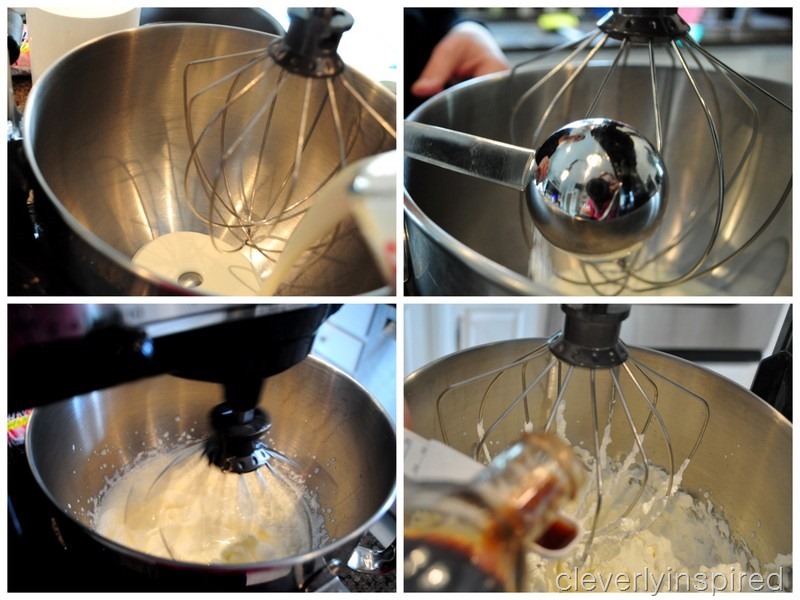 The ingredients are basic (whipping cream, vanilla and powered sugar)….and that is why this recipe is so good. If you want to add a different flavor…like maybe mint… just substitute the vanilla extract for another extract. How great would it be to serve some of this up…..with this pie…(I am getting hungry…)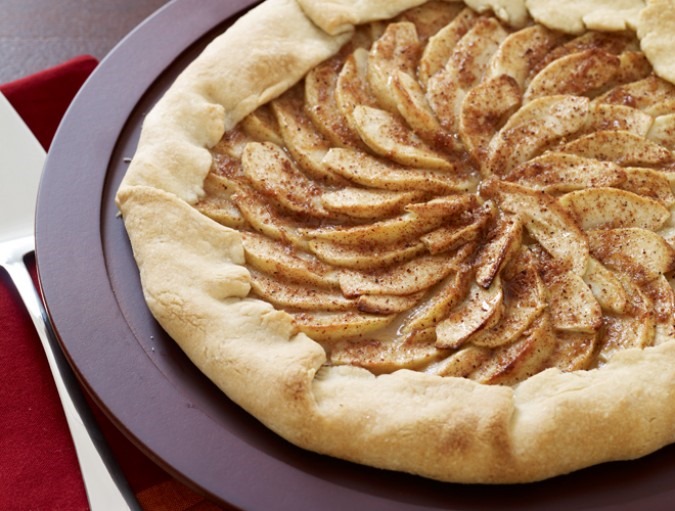 So be sure to visit Bed Bath & Beyond and poke around the Holiday Your Way website to find some great inspirations and Holiday Recipes for your next party:)
And be sure whatever you make…has this homemade whipped cream on the top:)
Recipe:
Homemade Whipped Topping Recipe (Cool Whip Substitute)
Author:
Tracie at CleverlyInspired
Ingredients
2 Cups cold Whipping Cream
2 Tablespoons powdered sugar
1 teaspoon pure vanilla extract
Instructions
Directions:
Place metal mixing bowl in freezer for 10 minutes.
Take bowl out of freezer and pour in whipping cream and powdered sugar.
Whip for 2-3 minutes on medium high until light and fluffy.
Add in vanilla and whip until combined.
Store covered in fridge. Will keep fluffy for about 3 days.
Makes about 4 cups of whipped topping.
Favorite Desserts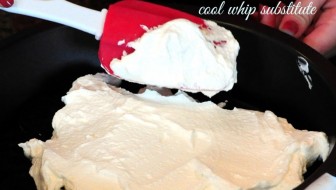 This is a Sponsored post written by me on behalf of Bed Bath & Beyond for SocialSpark. All opinions are 100% mine. The best thing about store bought whipped topping is that it stays fluffy and … [Read More...]
DIY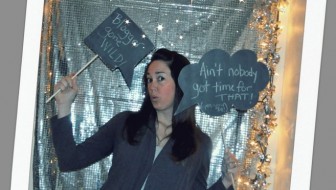 My dad takes pictures….and he has hundreds of thousands to prove it. Every holiday…every occasion…he has his camera out and ready to go. This DIY photo booth is a spin off of the tradition of taking … [Read More...]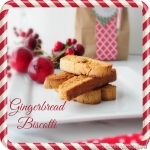 I hope you had a wonderful Thanksgiving....we had a great time eating, laughing and eating some more:) It is by far my favorite holiday. I already miss the gravy.....but onto some fun Christmas post this month....I made these yesterday and my house still has gingerbread smell....mmmmmmmmm I would make these again just to smell them. These gingerbread biscotti's could not be easier. They are perfect to package up and give to teachers, family and friends. I am happy to kick of a fun cookie … [Read More...]