February 25, 2015 By Tracie Leave a Comment
My bub's is a freshman in high school. His classes every Wednesday start an hour later….. I don't know why….but I know that I have loved having one more hour to start my day with him every week. We have gone to breakfast….stopped for coffee…and it is a hour that we can talk without any interruptions. You know teenage boys…they don't just pour out themselves all that easily….and this hour every Wednesday to just chit chat has been such a highlight to my week. I promised him and myself to not discuss grades, school….or things that might bring up a confrontation…but just to talk. Sports, girls, friends, food, summer, golf, winter….anything really. I have loved watching him grow into a young man this year….stepping up to the responsibilities of attending a college prep school. School is challenging….but he has met every challenge head on…giving it his all. He is becoming a leader….and it is such a reward to watch him be confident and steadfast in himself.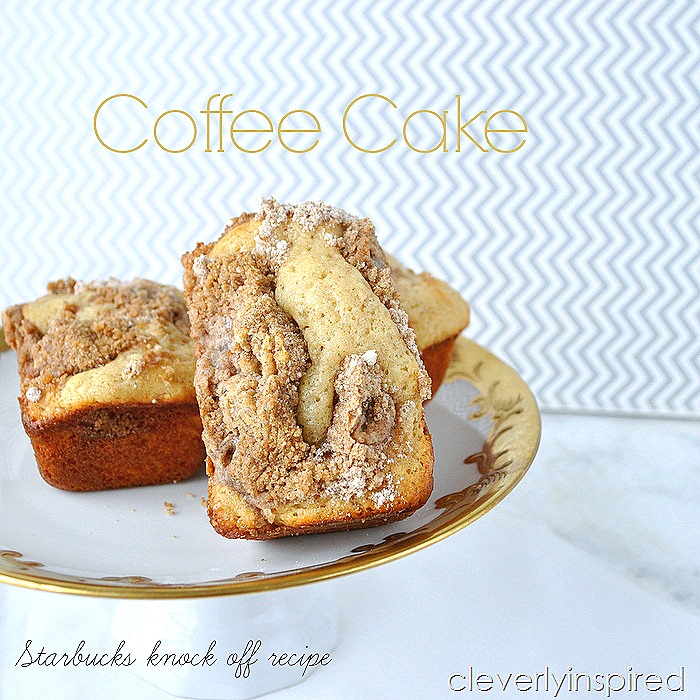 We have started many a Wednesday at Starbucks. He likes the coco and bagels…I like the coffee cake. One morning we discussed "why is it called coffee cake when there is not any coffee in it?" Because it taste so dang good with coffee….he didn't want to try…for fear of a "coffee" taste. Finally I encouraged him that he would actually like it…cinnamonny and butter goodness.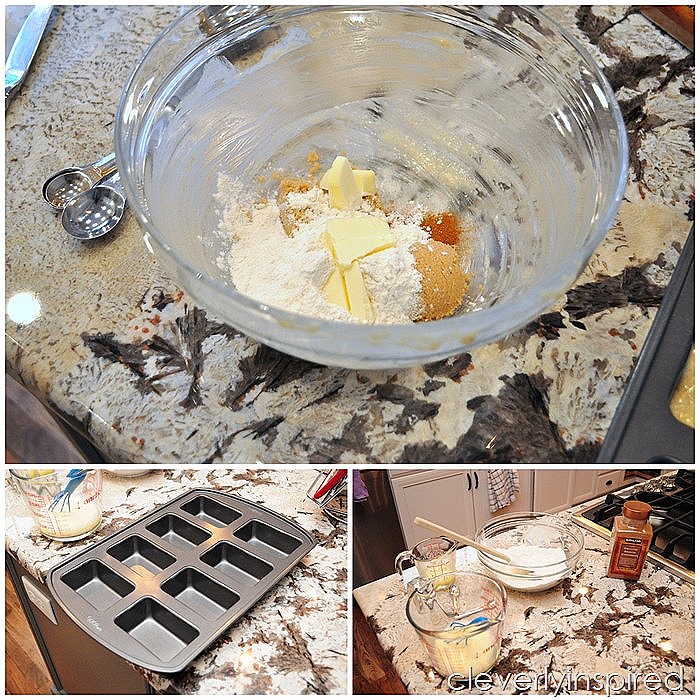 Mini Coffee Cake Recipe (Starbucks knock off)
Author:
Tracie at CleverlyInspired
Ingredients
2 C flour
½ C sugar
2 t baking powder
½ t cinnamon
½ t salt
1 C milk
1 egg beaten
6 T melted butter
Topping
½ C flour
4 T brown sugar
1½ t cinnaomn
4 T butter cubed
Instructions
Spray pan with cooking spray
Heat oven 350
Combine flour, sugar, baking powder, cinnamon and salt.
Stir together egg, milk and melted butter. Mix into dry ingredients.
Pour into pan (leaving top half for topping)
Mix together crumb topping and divide among cakes.
Bake 25 minutes until center is done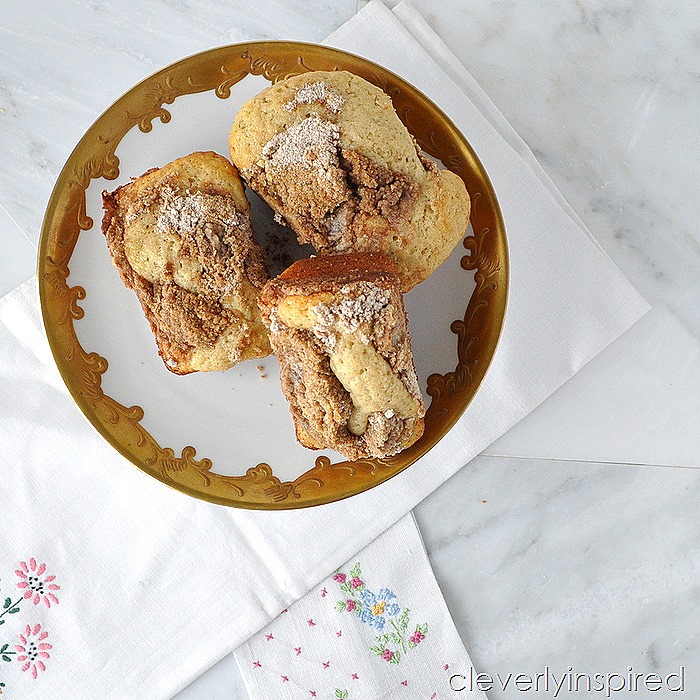 Your'e right mom….I do like it. Well hot damn—mom was right….can I get that in writing?
You could make these in a muffin pan if you don't have this mini loaf pan….just test for doneness a bit earlier.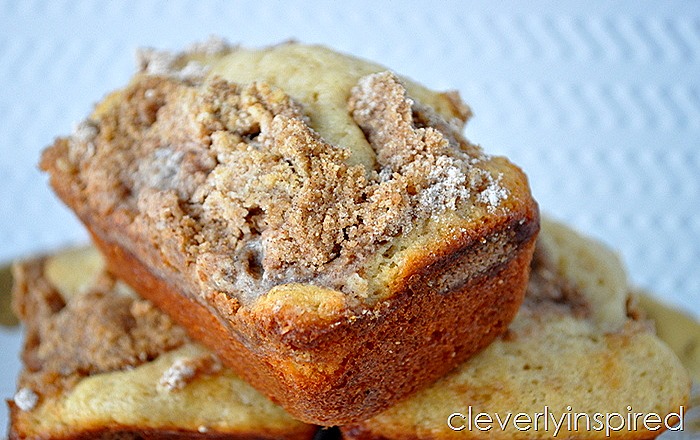 Be sure to stop in on instagram or facebook to see all the sneak peeks of the Charity playhouse. It is going to be so fun to reveal it tomorrow evening!!
xo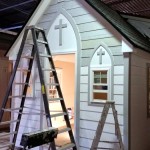 4 degrees this morning….I don't know why I feel I need to share the weather report with you…. #miserylovescompany:) Hope you had a fabulous weekend and are keeping warm wherever you are:) Crazy busy week here….Charity playhouse reveal…and lots of other fun things….but first…Noah's house…. A playhouse for a little boy who loves the Catholic church. This was a unique challenge that was ahead of me when I was invited to be a part of the design team for this years charity playhouse. … [Read More...]