This is a Sponsored post written by me on behalf of Puerto Rico, The All-Star Island for SocialSpark. All opinions are 100% mine.
I know that many of you are dreaming of warmer days already…and winter has really just begun. You may be starting to plan a trip down south somewhere….and I wanted to give you a few reasons why I think you should consider Puerto Rico. Bill and I recently went there this past spring…so when Social Spark asked me to chat a bit about my trip I jumped at the chance. Here are just a sampling of things that we loved about Puerto Rico…..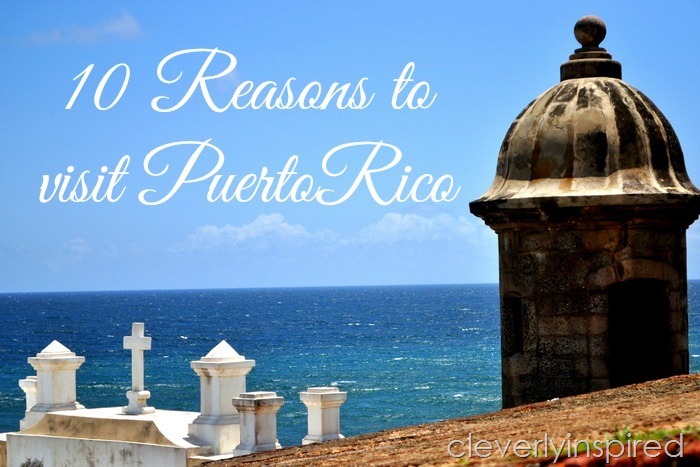 1. No Passport required. When we were planning our trip….we wanted to go somewhere far….but be easy to come home (in case of a dire emergency). And we liked the fact that we could literally get on a plane immediately and get right home. No customs to deal with….it was just a nice option that made me feel better about going so far away.
2. To see something new. In the past, when we have planned a big trip like this…we like it to be a destination that we have never been to together. It is all about relaxing and hanging out…but we both enjoy history and seeing something new too. Puerto Rico is filled with history….and it is breathtaking. El Yunque National Rainforest is the only rainforest in the US parks system. Truly something to experience….And Old San Juan is dotted with history on every street. The chapels, eateries and old fort sites were our favorites.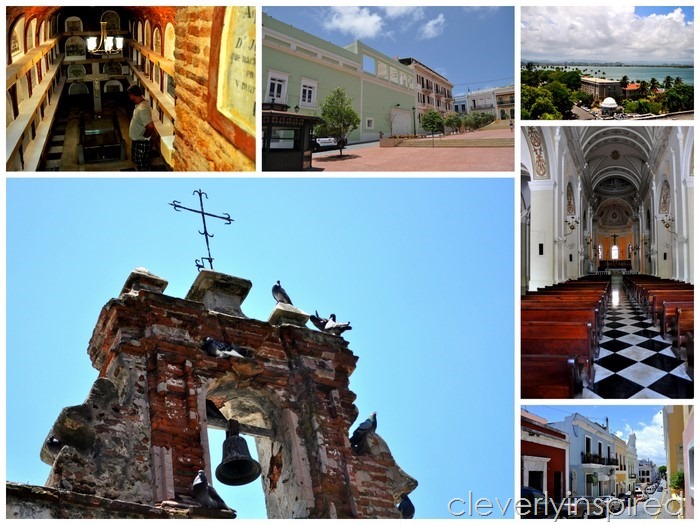 3. The beach. Puerto Rico's beaches have been cited on the Travel Channels Top 10 several times. With over 270 miles of coastline…you are sure to find your little piece of paradise easily.
4. World Class accommodations. We stayed at the Ritz Carlton in San Juan. Talk about cushy….it was like living in paradise. Puerto Rico has accommodations for every price point. I would recommend NOT going all inclusive though. To get out and experience the taste of San Juan is part of the fun.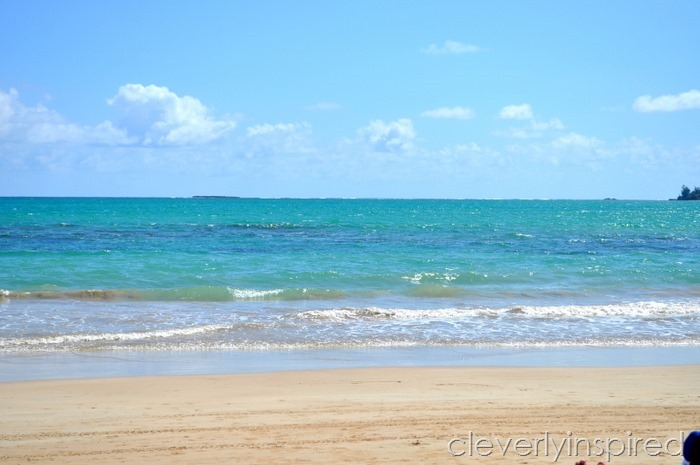 5. It's quiet. We were on the edge of the island and on this private stretch of beach….there was nothing to listen to. It was so peaceful.
6. It's vibrant. Puerto Rico has loads of nightlife too….many hotels have lavish casinos, shows and dancing. It was nice to have the option to do all those things too if we felt like painting a night on the town.
7. The sun shines there in the winter. I think this is what we all long for come mid January. The sun….warming us up…reading a great book with our feet touching the sea….it truly is magical there. I think this is why the people are so happy there….so friendly…so genuine.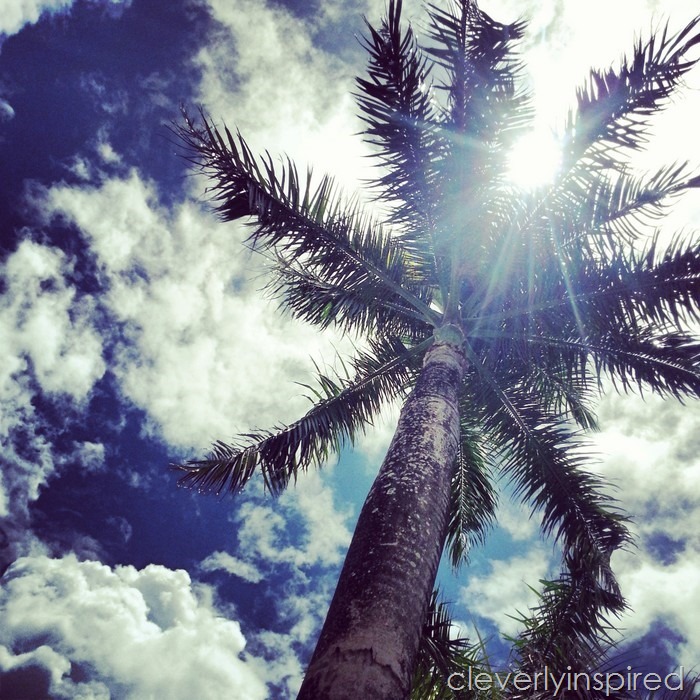 8. Variety of Food. Rum and plantains. We tried both…and enjoyed the rum a bit more:)…..but there are so many amazing places to eat. Our favorites were….BLT Steak (in Ritz Carlton), Brother Jimmy's Bar B Que in the El San Juan Resort & Casino best view of the ocean by far…must go at sunset, and there was a traditional Puerto Rican restaurant very close to our hotel but I cannot remember the name of it…but it was awesome!
9. Perfect for couples or kids. We didn't take the kids with us on this trip…but they would have been equally entertained. The beach, the pool, local places to sightsee and horseback ride. Plenty of things to do to fill a week up….while still being able to just relax.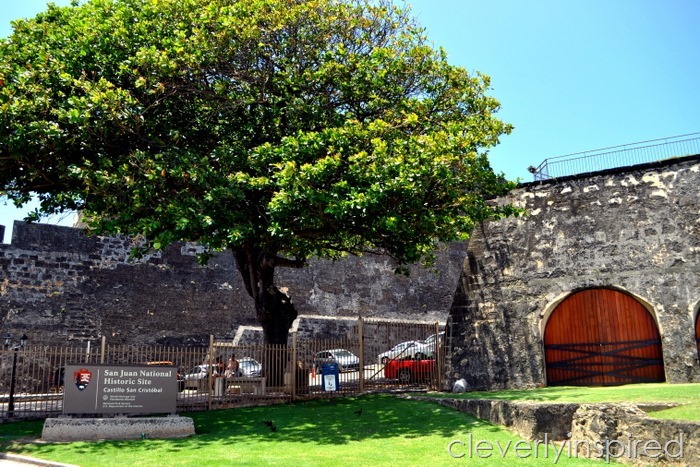 10. You will want to go back. I think the best thing I can say about visiting Puerto Rico is that we cannot wait to visit again. There was so much to see and do that we really didn't even scratch the surface. The nice thing is….it is so easy to visit. Saving my pennies already:) The sea is calling me….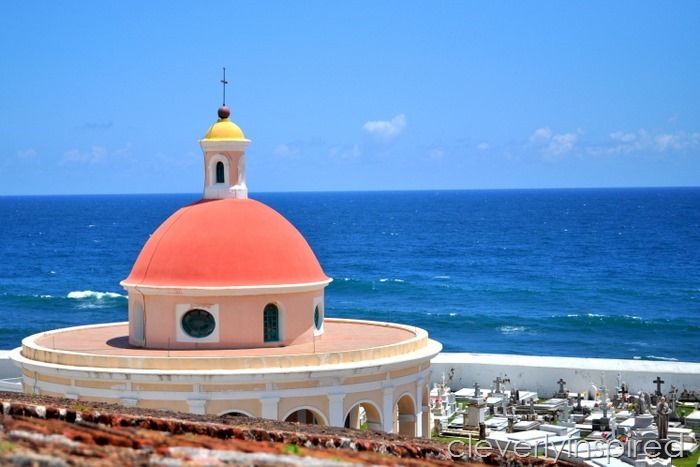 I would encourage you to visit seepuertorico.com to plan to Live your own 5-star vacation story in Puerto Rico.today:) Here is a video…to take you there now:) On instagram you can search #citravel to see all my SanJaun pics…..
Be sure to check out Like SeePuertoRico.com on Facebook and Follow @PRTourismCo on Twitter