Hi all!! I have had the sewing itch lately and I created some new clutches for my etsy shop! I shared them yesterday on Facebook and Twitter…but with some of the FB changes I am not sure how many of you all are seeing my updates. Apparently you may have to "like" my page again and click "show in newsfeed" if you want to see my facebook post.
Here are the new clutches….I am going to offer my readers a 20% off discount for the next week or so.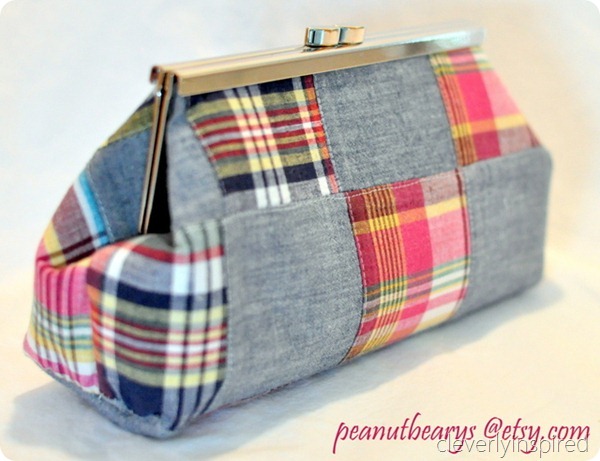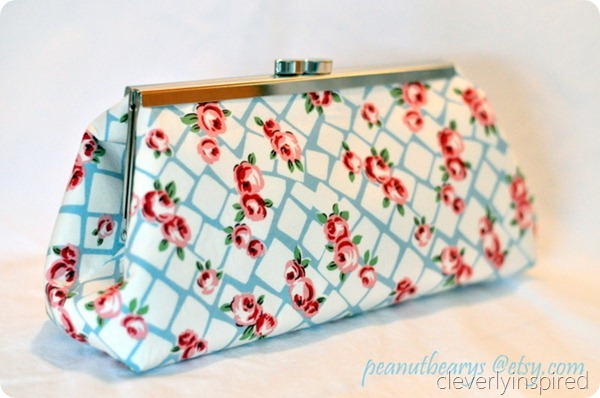 Vintage floral lined with a red dot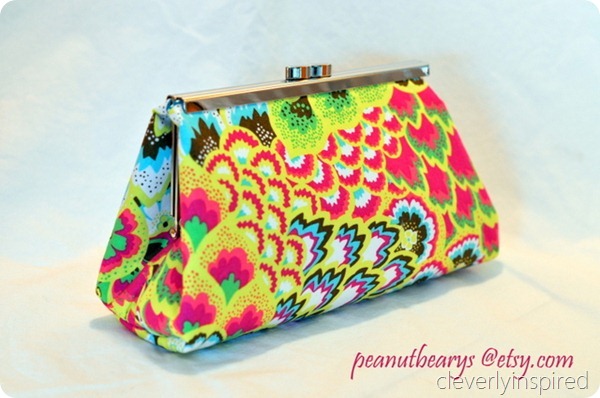 Amy Butler floral lined with an aqua dot
Here is a link to
For your 20% discount…enter the code "Reader" in the coupon box when you check out!
Back tomorrow with a One Sentence interview with Marian from "Miss Mustard Seed"! !!