This was my entry for the Crafting with the Stars….it came in 8th place out of 12! I simply LOVE these planters! They are simple, elegant, and budget friendly to make! Here is how I did it…
I am not a gardener. I don't have a green thumb. I have come to terms with this….I don't enjoy it and I am not good at it….I am at peace with that. But I do LOVE a pretty porch and pretty landscape and pretty flowers. What's a girl to do?!?! I swoon and fall in love with pictures like these…
But yet….I am soooooo not willing to shell out $285 for a large planter. That is just for ONE people….ridiculous.
So, here is where I get to put on my thinking cap….or hat….or sweatband…or hairband…whatever you got will work :) Our version was about $50 per planter (so $100 for 2). Trim was pricey but we really liked the look it gave…so you could save on trim if you would like.
And we set out to make our own version of the glorious planters. Remember safety glasses friends!
 My smokin-hot trim boy is ready to help at a moments notice.
 We constructed a basic box out of heavy 2 by 12 pieces of lumber. We made ours 30 inches tall and 12 wide.
We placed a set of 1 X 2 inside to hold the shelf up. Placing it about 10 inches from the top of the planter.
Adding some lovely trim to the top finished it nicely.
Place a piece of 3/4 inch plywood on the base and screw in. That's it! Now it is off to the paint shop to get pretty!
I primed them with a grey primer.
Sharing at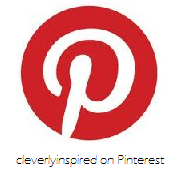 Cleverlyinspired app NOW available on the Android Market! Download for free! For all other smartphones just enter this address in your phone browser: http://cleverlyinspired.mobapp.at