A few weeks back I took a little poll on Facebook asking how many of you may be interested to win some fabulous digital scrapbooking software…you all were very excited to win it! Your wish is my command….
This company called My Memories contacted me about their software. I was hesitant because I have never used digital scrapbooking software and I really didn't know all about what it could do. It can do soooooo much more than just make scrapbooks (think Christmas cards people!!!) . I have NEVER used the program…and I made this is 7 minutes (I timed myself)….for real…easy…no- brainer software. I am hooked and I know how creative you all are…you will love it too!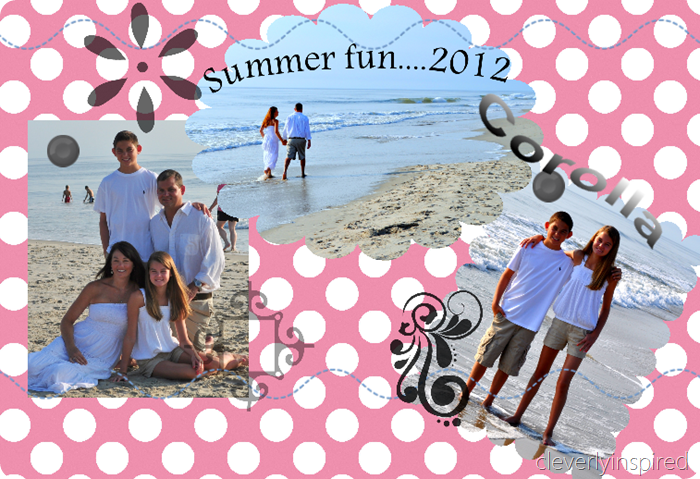 I am so impressed with it that I have signed up as an affiliate for My Memories. There are a couple of buttons on the side bar. If you use the code STMMMS33773 (copy the text and paste it in the coupon code when you checkout) you will receive $10 off!!! And what I am really impressed with…the prices are already affordable….but $10 off makes it down right cheap!!
Code to use :  STMMMS33773
You can make scrapbook layouts, photo books, cards, videos, you name it!
So—here is the low down…to win your copy of this award winning software ($40 value)
You must visit the My Memories website and tell me what you would create first and what paper you would use.
For an extra entry you can like My Memories on Facebook or Twitter
The code on the sidebar will be good forever…so if you ever chose to buy software from My Memories…you can use the code for $10 off STMMMS33773
Giveaway for the free software will end August 15th
Enter today!!!
Visit My Memories on YouTube to see some fabulous videos that use their software too!