It's snowing…like a lot…and school is probably cancelled again tomorrow. I feel like we have been pretty lucky this winter….so I am just going to try to enjoy staying in my jammies for a few days…hope it is warmer where you are!
I am busy working out the final details for this year's charity playhouse I told you about last week. It is really coming together beautifully and I cannot wait to see Noah and Gabe's reaction!! I wanted to share with you some of the fun details I am incorporating into Gabe's Train Station.
Here is the mood board for the train station side. Many of these things could be incorporated into a little boys/girls room also. I have many many factors to consider. One being that Gabe's favorite color is lime (neon) green. I wanted to take this color into account…while still fitting in the train theme. The other factor I have to consider is the ceiling is same color in the Church and in the Train Station. Porter Paint has graciously donated all of our paint…so we are trying to make as few request as possible.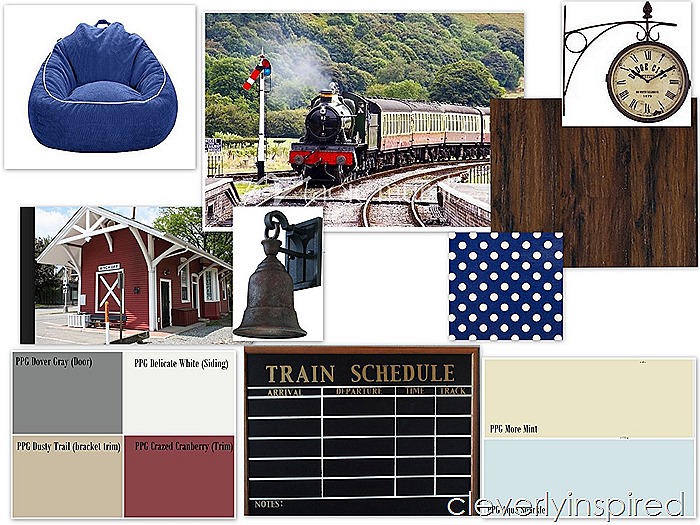 The first thing I bought was this large mural it is 9 feet wide by 7 feet tall it comes in two panels and is adhered to the wall like a vinyl. When you open the door to the train station this will be the first thing you see on that big wall. I thought it would be really cool to make it look like the train was approaching the station and this vinyl from magic murals was a perfect fit. We're going to do a wainscot treatment that mimics rail road tracks that will also be a bookshelf. Cannot wait to share that when we install it!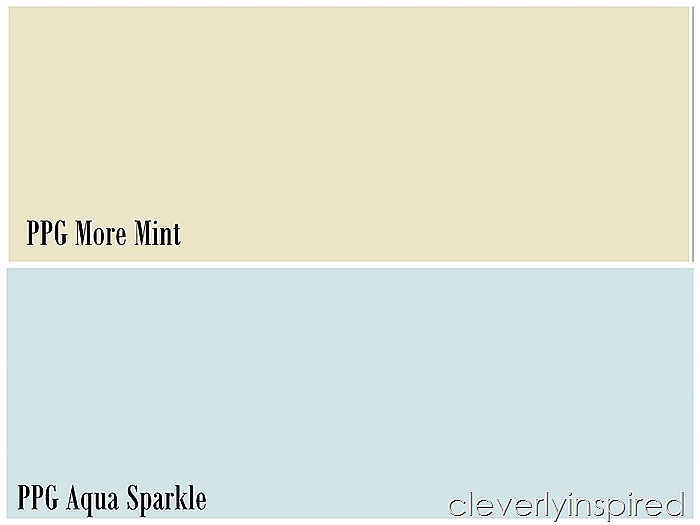 Mark is working on a train track "rail" for the spindles and railing in the loft area too.  There will be stairs made from pine and oak. The color Gabe likes is a pretty bright green so I had to mute it down a little bit. Ceilings will be Aqua Sparkle (PPG).
The other fun things that I'm going to incorporate–a pulley so that when you're in the loft area you can pull up a basket of snacks to the person who is above. This is something we have at our lake house and it was always such a big hit! We are going to incorporate a chalkboard that will have arrival and departure signs… along with Gabe's Train Station sign. I made the sign yesterday and it really came out cute! As for the exterior colors we are going to do white siding on the whole entire play house, a red metal roof, gray door, red trim and accents of beige. It will really look like an old time train depot:)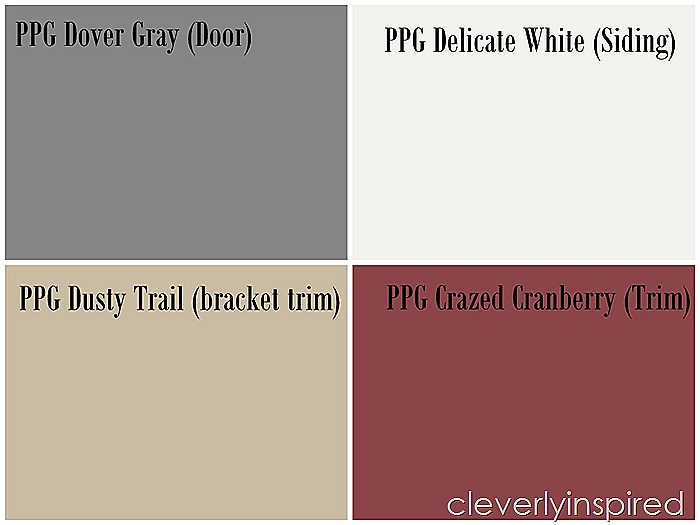 A ticket taking window with a shelf along with some "ticketing" tools will sit in front of one of the windows. I found some railroad nails that I'm going to try to incorporate some sort of hook system for him to hang up his engineering hat and any other pretend play things that he might want to hang up. L & N credit union is helping us out and has donated some things like traditional railroad crossing signs… a bell to ring , and some bean bag chairs for lounging.
It really has been so rewarding to be a part of this….we are getting close to the big reveal! TIme to get busy!