Hey yall! I've been working on a few things around the house before we take off for the beach next week. Wanted to pop in and share a yummy recipe to make this weekend….
Normally these kinds of recipe are a fail….a healthy version of a comfort food….but let me tell you…this oven fried chicken was a family favorite all around. The key is definitely the buttermilk soak over night….it yielded the juiciest oven baked chicken. Delicious! This recipe would be great for a picnic crowd for the 4th. It is great room temperature….so no need to keep hot. Just fix up a few large pans and let them eat!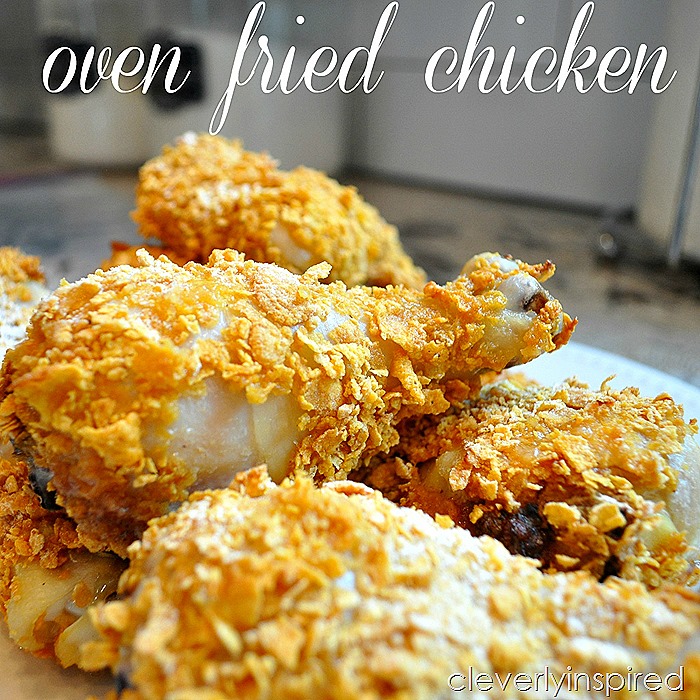 It is so flippin good….your whole family will enjoy this recipe…promise;) I have tried a few other similar recipes but they have come our soggy….not this one though. Coating the tops with a mist of olive oil is a great way to ensure crispy crunchy crust! To make it easy….when you combine the buttermilk bath…go ahead and prepare your coating and just cover…set it aside until the next day when you are ready to bake up the chicken.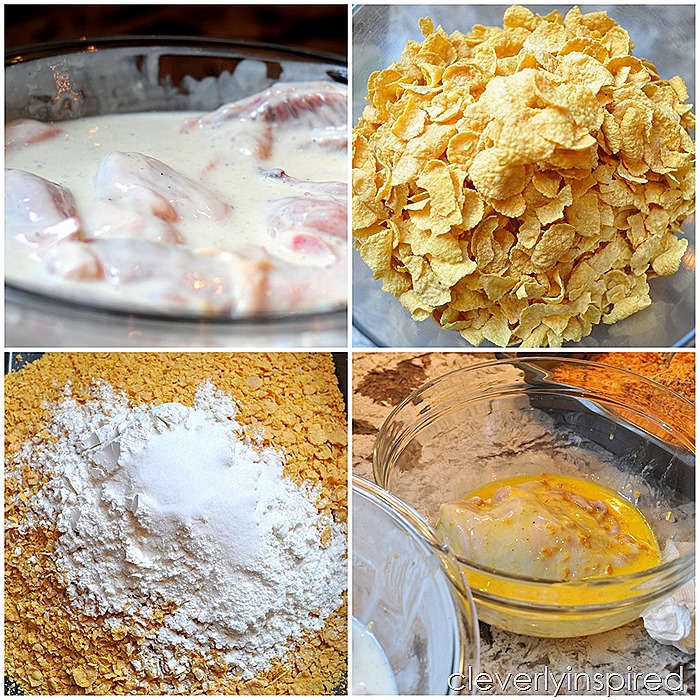 Oven Fried Chicken Recipe
Author:
Tracie at CleverlyInspired
Ingredients
2 C buttermilk
1 T dijon mustard
4 t course salt
½ t black pepper
8 drumsticks 2 chicken bone in breast
8 cups cornflakes
½ C flour
2 T olive oil
2 eggs
Instructions
Whisk together buttermilk, mustard, 2tsp salt and pepper. Place chicken in and toss.
Cover with saran and place in fridge overnight.
Pulse cornflakes in food processor.
Combine in a foil pan cornflakes, 2 tsp, flour. Set aside.
When ready to bake...Heat oven to 425.
Beat eggs in a bowl.
Using rubber gloves, remove chicken from buttermilk, dip in egg, roll in cornflakes.
Place chicken on a oil coated wire rack on top of a cookie sheet. Mist with olive oil.
Bake 35 minutes. (bake breast additional 5 minutes)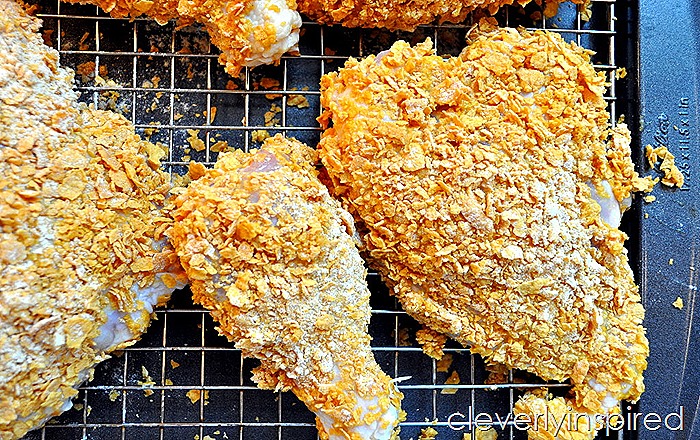 finger…lickin….oh you know the rest….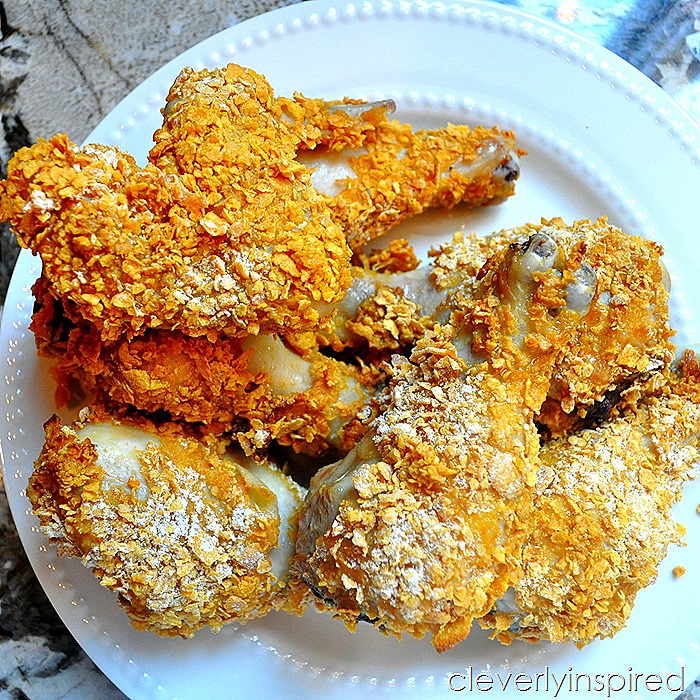 Perfect picnic food!
Be sure to stop back later for the Handmade Hangout link up!!