January is normally clean up month—the hustle and bustle of the holidays are behind us and we all feel like simplifying. I was asked to participate in a "get clean" blog hop. Lots of fabulous ideas will be shared (please click through on some of the great ideas below my post)….cleaning, diy, storage, organizing….all of it aimed to help you get your clean on! :)
I wanted to share with you an easy way to shed a bit more favorable lighting. I really do think it can make or break the start to your day—begin with a positive—and hopefully that will be the direction for your entire day.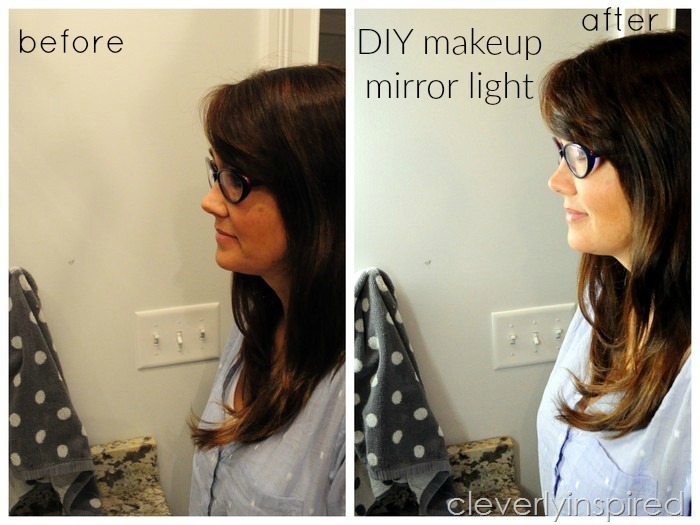 I fell hard for these fabulous pendant lights that we put in our new home. They were so elegant and I loved the light reflection on the wall—what I did not think about was that they made terrible task lighting in the bathroom.