Well the sun finally came out and showed it's face yesterday here in the Bluegrass….praise God! I hope it was pretty where you live. I'm hoping that we have finally ended the rainy season here in Kentucky. It really does start to affect your mood when every day it's cold and rainy. I could never do Seattle.
The graduation festivities were so lovely this past weekend. Friday we celebrated two of our friend's sons graduations and yesterday with my nephew's (sorry if my apostrophes are wrong there…#aintnobodygottimeforthat;) The tables were a big hit…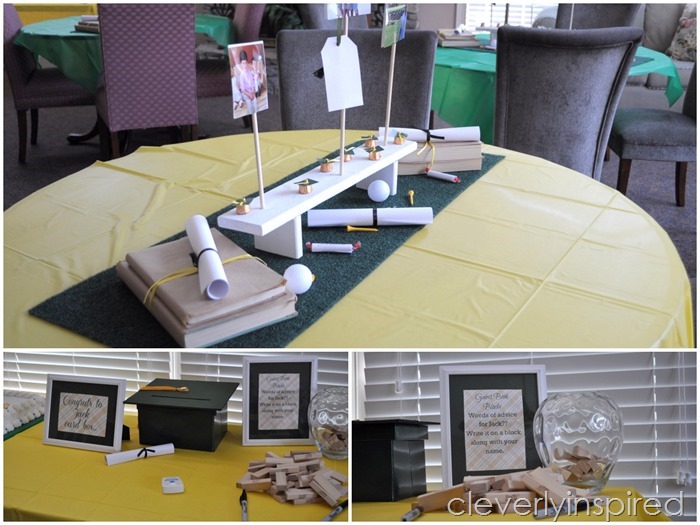 …. and now all of those things will be used at other peoples parties in the coming weeks. It's nice to just pass it on…. it'll get used a bunch!