I thought this sweet little treat would be a perfect little kiss to end summer. Since my kiddos start high school next week….our summer fun is coming to a close. Boo. Though they both seem excited and ready for the new adventure….hoping we hold onto that enthusiasm for awhile:)
Yes, you could just open a package of these new Starburst sorbet bars and serve them straight from the box…and friends and family would love them…they would say.."these are a great way to end a summer meal….or wow, these are refreshing…or can I have more?" Yes, they are a crowd pleaser. Yummo on their own— but I wanted to give you another way to serve them up…that would make them a little more special…a little dressed up…a perfect way to end a summer evening on your patio with friends. (holy run on sentence…sorry…) It really isn't a recipe. It really is this simple. Get yourself a fancy ice cream glass or a champagne flute. Cut up the Starburst sorbet bars into even squares. Place in the bottom of your glass. Top with sparkling soda water (I used berry flavor and it was great!) Garnish with a fresh cut strawberry and a cut summer straw. Light, delicious and perfect for summer….served up in one sweet little glass.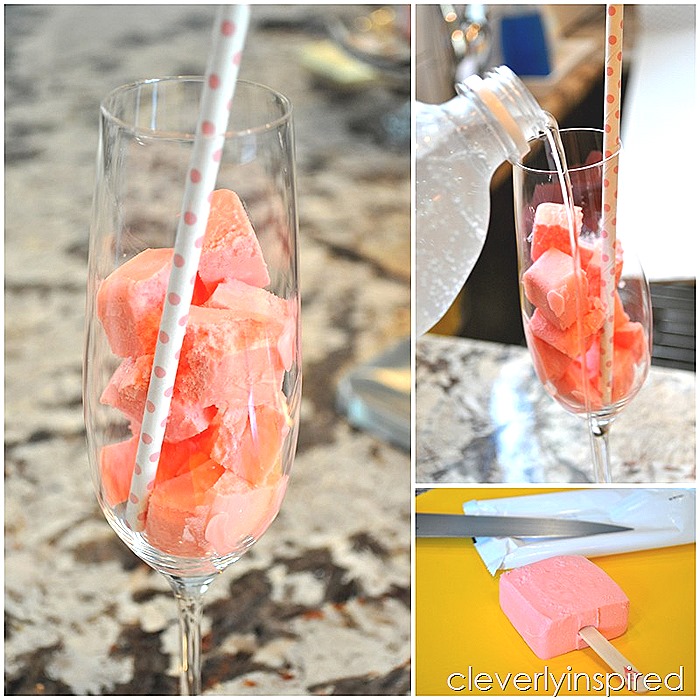 These bars are perfect to take to the beach or park. They taste just like the favorite fruit chews that you love…all wrapped up in a sweet little bar…get this…only 70 little calories too:) #winning! Dessert for the win!
Search on your favorite social media #StarburstSorbet for some more inspiration!
Starburst Sorbet bars comes in a pack or 4 at most major retailers…make yourself a mocktail….or a cocktail:)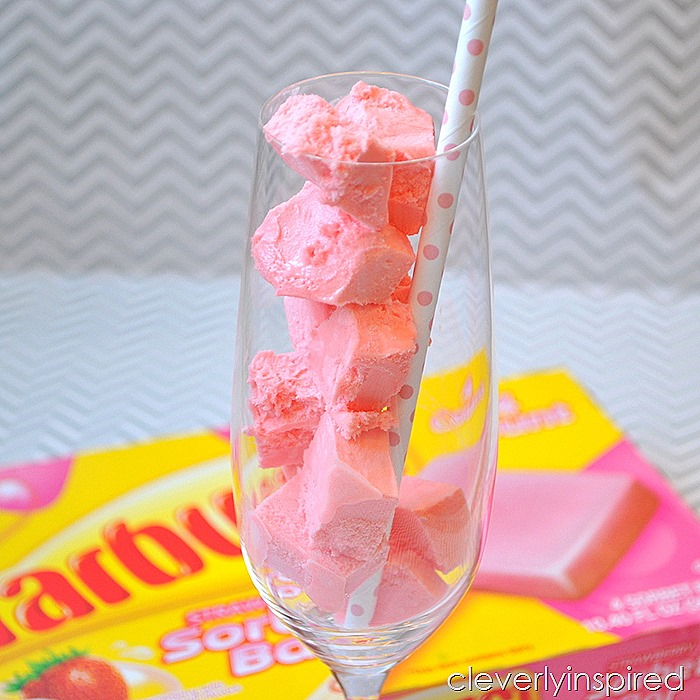 I was selected for this opportunity as a member of Clever Girls Collective and the content and opinions expressed here are all my own.