25 things from the past weeks travels…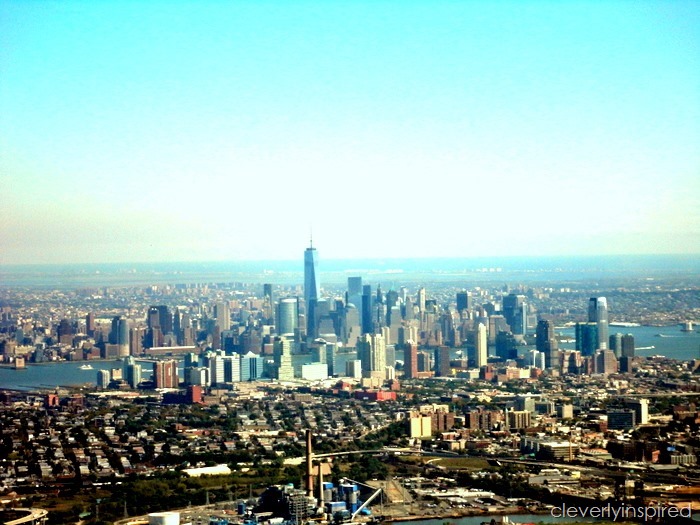 1. Packing just a carry on for 4 days is a similar to an Olympic sport…blood, sweat and tears.
2. I forgot my book and realized it in the Charlotte airport (which is a gorgeous airport btw). I bought a book titled Margot by Jillian Cantor and finished half of it while waiting for my flight to Newark. I finished the rest of it on my way home Saturday. Fabulous read!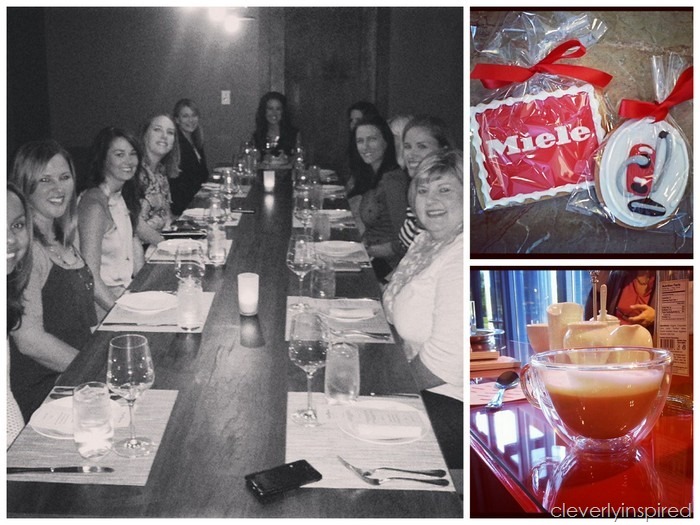 3. Bloggers…whom I was not familiar with at all….are now at the top of my follow list. Gracious, hilarious, smart and kind…but most of all humble (a humble blogger is really quite hard to find)….love them all. No joke….not one sassy girl in the bunch.
4. If you ever have an evening free in Princeton , NJ….I highly recommend Eco Terra. Farm to fork…every bite better than the last. Perfect evening with folks from Miele US.  Try the warm apple dessert….wow…just wow.
5. When you get bloggers together….they rarely stop taking pictures. I was right at home:)
6. Cookies with "icing vacuums" on top are the sweetest kind of cookies. This is a undisputable fact.
7. We had Miele (fyi pronunced like "Shelia")  lattes. I miss them terribly. I asked for a coffee maker…several times….the girl just smiled and laughed at me. I'm hoping one just shows up at my house one day from the Miele fairy. It was sweet sweet nectar that coffee…..
8. I was nervous…doubtful…and full of questions about this high end line of Miele vacuums. Two hours after our meeting with Scott Lombardi- Director of Floorcare at Miele Princeton my thoughts were centered around "How could I ever use anything BUT a Miele vacuum in my home?" (fyi….dust and dirt should be bagged…otherwise you are just picking it up and putting it somewhere else in your house..gross and more gross….)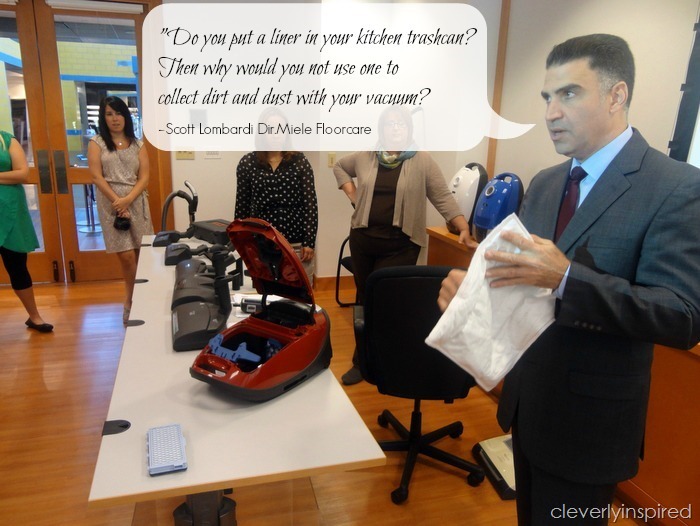 9. Miele is the largest family owned appliance company in the world. 4th generation currently heads up the company . Global headquarters are in Germany.  That means anything they produce needs to pass rigorous European inspections to be sold anywhere. (We have no-such filtration standards here in the US.) Their commitment to this high level of quality is what makes them the leader in their field. They are so committed to having customers hear their story that they sell Miele's almost exclusively at mom and pop vacuum stores around the country (although you can buy online on amazon too). They are extremely dedicated to fitting you to your vacuum…and they are confident once you use it….you will never be satisfied with any other brand.
10. 8 bloggers in the Miele test kitchens is similar to 8 two year olds at Chuck e Cheeses….except without the tickets…and cheap prizes. And we get wine:) (yes…I was the one on the floor…hands and feet stomping on the ground when they wouldn't just let me take the Miele Steamer oven home….sometimes I am a 2 year old…)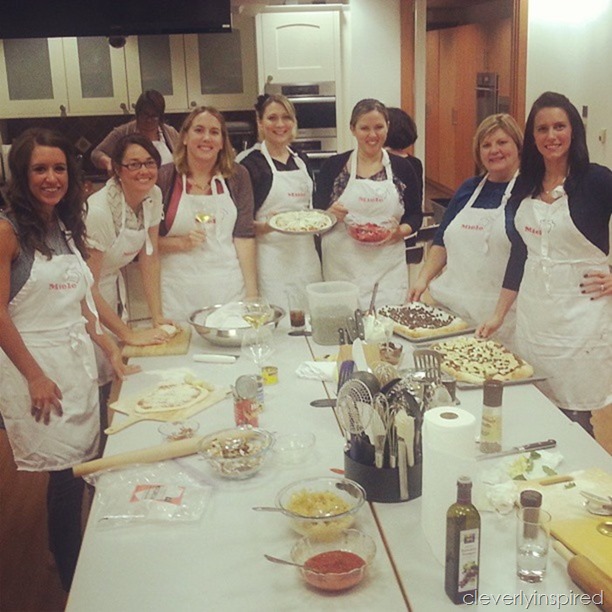 11. Miele products are made to last. Vacuum's are made to last 20 years. Not kidding. So if you buy one today….it will be around  2033 before you will need another one. Just think about that.
12. Apparently I have an accent….like a southern one. Which I find completely hilarious seeing as the first portion of my life I lived on the east coast. Guess my cowboy has rubbed off on me:)
13. Look up @princetontours on twitter. Mimi Omiecinski gives the most entertaining and informative tour of the Princeton area. Her humor is infectious…you immediately find yourself thinking you've been friends with her forever.  Her tour is a must if you are in Princeton.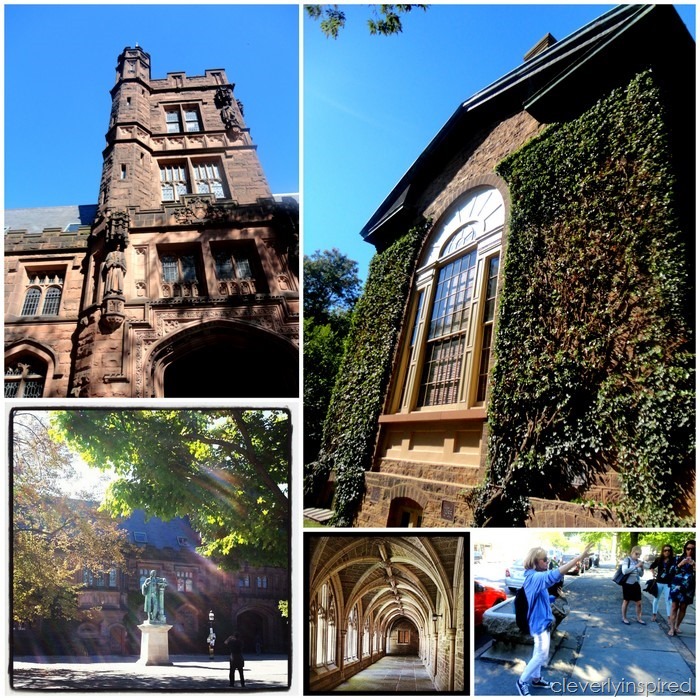 14. I thought my boots were comfortable….until I walked in them and stood on them for 4 days straight. I still love you boots….I just need a few days off.
15. Flying in to the city…and seeing the Freedom Tower (where the Twin Towers once stood) shine over the Statue of Liberty…no words…it rendered me speechless.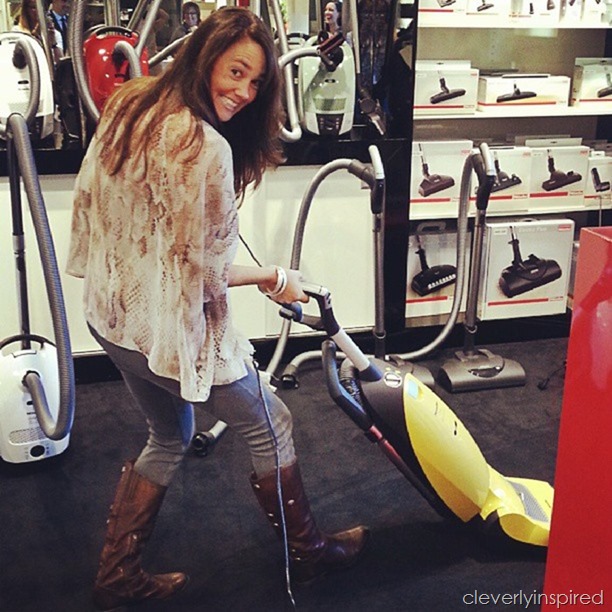 16. I really never thought I could be this excited to use a vacuum…but honestly…there isn't another vacuum out there that is able to clean like a Miele. This is a company completely dedicated to the engineering of the product…there is not one single part that is overlooked. I cannot wait to share with you these next few months what I have learned. Truly amazing.
17. The Hearst Tower Corporate office in New York is spectacular. I would have to say that the folks in the kitchen testing office for the Good Housekeeping Institute have the best view. They overlook Central Park…plus when we were there we witnessed an employee putting Reece's puffs onto a double layer cake…that doesn't suck either….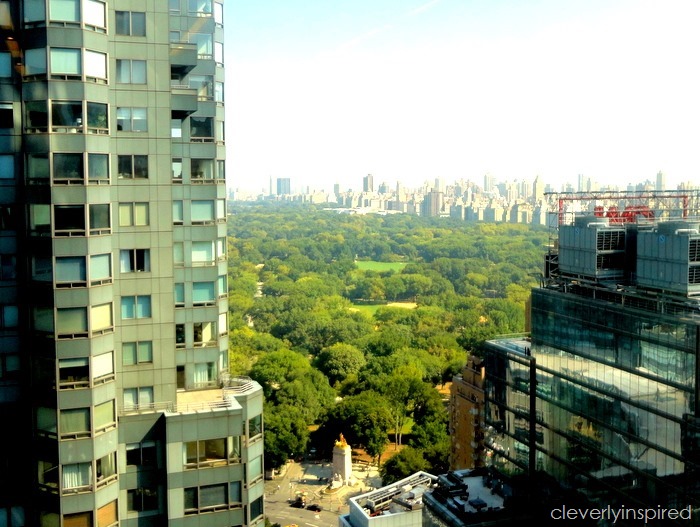 18. We spent Friday morning at Good Housekeeping Institute. Brunch in the same room that has entertained every First Lady (except for just a few) since the Roosevelt years and many US Presidents. I was feeling very important while I dined there….this little blogger from a small town outside of Louisville, KY…what an experience it was. And the quiche was fabulous too;)
19. The tour was very impressive. Good Housekeeping has been the leader in advocating Pure Food since 1909…and was one the first publications to prohibit ads for cigarettes in 1952 (12 years prior to the Surgeon General's warning labels being placed on a pack of cigarettes.)
20. Want a crystal clear understanding of what the Seal stands for?(fyi…it's been around before the FDA.) Watch this short video (the researcher at minute 2:51 is who we met with while we were there.) Miele vacuums are backed by the Good Housekeeping Seal and have been since 2010.
21. After learning more about the testing, the history, the transparency that Good Housekeeping Institute stands by…it will be my "go-to" source for market research. I cannot tell you how impressive it is…just wow…
22. We stood for pictures like this one for many many minutes….when you have 8 bloggers…placed together in a picture…they all want their own picture on their own phone/camera.  It's how we roll…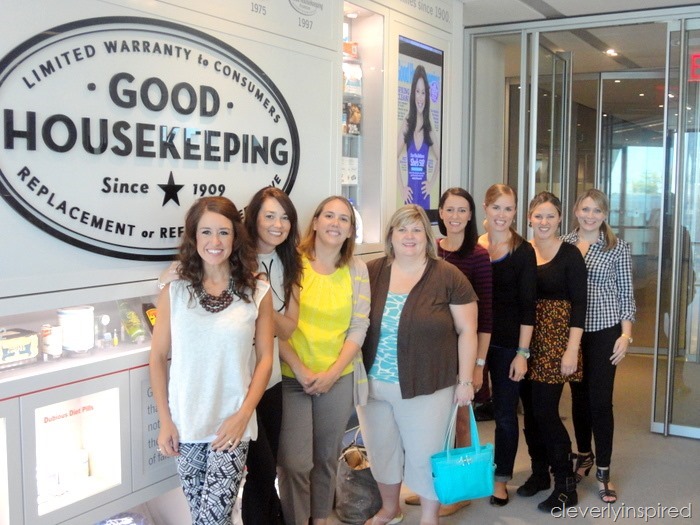 craftytexasgirl/cleverlyinspired/justusfour/attagirlsays/iloveyoumorethancarrots/momcoloredglasses/christinasadventures/itsoverflowing
23. Here is a little story I like to call…Use-every-bloggers-blog-name-in-a-story….here goes…
                      Once upon a time Christina's Adventures took her to the big city. She was thrilled to find all 8 of us…not Just us Four. Christina slowly removed her Mom Colored Glasses and exclaimed loudly "I Love You More Than Carrots!!" All the bloggers danced and rejoiced as Atta Girl Says…"hey, hey, It's Overflowing…" pointing to Christina's purse full of Miele cookies. Crafty Texas Girl smiles and says…"oh yall…enough about the cookies…where's the wine?"  not bad eh?…
24.  I am still thinking about the latte from the Miele coffee maker. My desire for it will not go away. What do I do??
25. In the next few months…I will be sharing with you lots of fascinating information about my Miele vacuum…and the Pure Air that it provides. All I can say is this…I was skeptical…my frugal mind was apprehensive….but knowing what I know now…there is not another vacuum on the market that is even worth using. Period. "Know better….do better." If you are social….search #pureairblog on twitter and instagram…you will see all the pictures we took and more information on our tour.
26…just one more thing….I decided to stay one more night and I spent it in NYC with my sista-from-another-motha Melissa. We had never been to Broadway together (only took us 39 years to get there..)…we made a night of it. Walking down Times Square all lit up…after coming out of Mamma Mia…eating a juicy steak at Bobby Flay's…well…it was all quite magical really:)
I was selected for this opportunity as a member of Clever Girls Collective and the content and opinions expressed here are all my own.
Comments
comments