This is a Sponsored post written by me on behalf of Unilever Ice Cream for SocialSpark. All opinions are 100% mine.
I love emails that say "hey, can we send you some free ice cream and you tell folks which one is your favorite?"….um…yeah…I can handle that. Ice cream and Popsicle in the summer…it is just one of the greatest things about summertime. I thought it would be fun to come up with a new treat…that is bite size…make ahead…and uses the creamiest of ice cream…Breyers Natural Vanilla.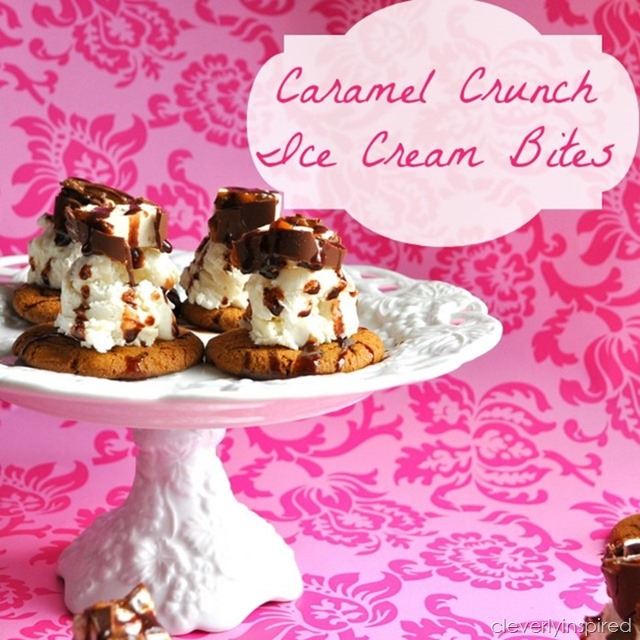 The ingredients are simple…the style is over the top. These would be so great to take to your next cookout. Leave them in the freezer…then when friends are ready for a sweet treat…just pull these out and watch them fly away! Nice part about this dessert…no scooping while you are chatting….you get to enjoy the party..and the treat along with everyone else.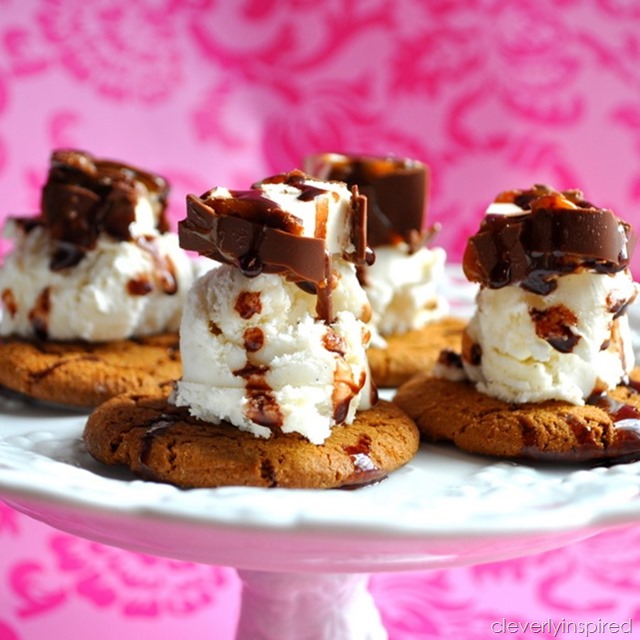 Feel free to use any cookie that you like…the gingersnap works well because it doesn't get soggy very easily. A mini scoop (like a cookie scoop) works great to get the ice cream on the cookie. Place in freezer while you cut up the ice cream bar. I used the Magnum Ice Cream caramel…oh. my. goodness. yum. Drizzle with some chocolate syrup….just because you can. You're the mom…and you say so ;)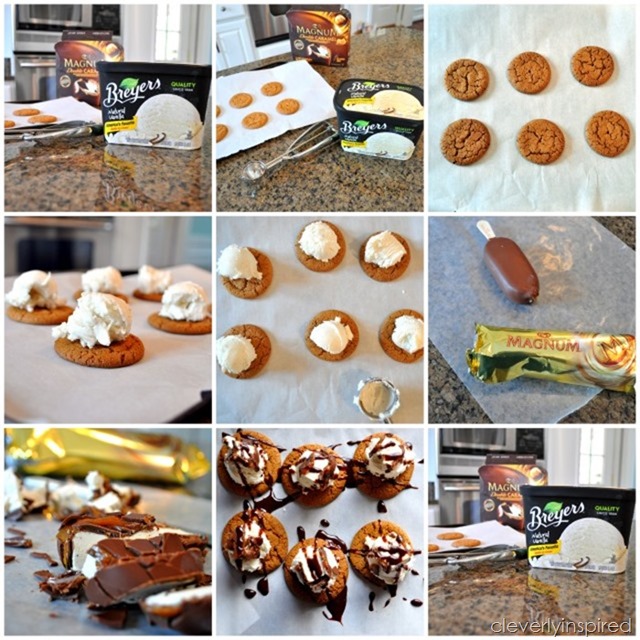 Be sure to check out some of the other frozen treats in your grocers' freezer. I also love a good Popsicle…orange is my favorite. Another yummy treat is the Fruttare frozen fruit treats…Klondike bars (sigh….) and Good Humor. Whatever your favorite is…be sure to mention in the comments below….I will be selecting a winner to enjoy some free ice cream treats! Win win!!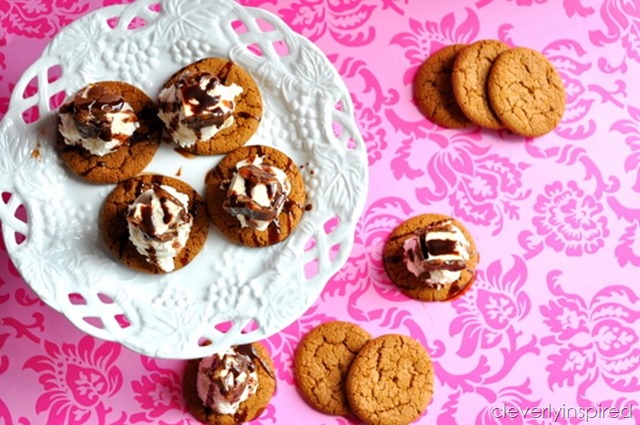 So….what if you were stuck on a desserted (spelling intended..:) island…..what ice cream treat would you wish for???