Anytime I find a recipe for chicken that makes me think—hey, I haven't cooked chicken that way yet…I'm on it. Bill says this is some of the tastiest chicken that he's ever had…we all loved it. So I had to share…
Starts with a fan favorite…BACON…chop up a 1/4 of a package….
Leave the happy bacon grease in the pot and add in the oil.
 Quick tip….to make is super easy clean up…put your flour in a brown paper bag…throw your chicken in there…close bag and shake all the days aggression out. Wonderful really….
 Breaded chicken…so easy.
3 at a time…brown the chicken
 After all chicken is brown throw in the rest….
Ingredients
1/4 pound slab or thick-cut bacon, cut into 1/2-inch pieces
8 skinless, boneless

chicken thighs

(about 2 1/2 pounds)
Kosher salt and freshly ground pepper

All-purpose flour

, for dredging
1 tablespoon

extra-virgin olive oil

1 (12-ounce) bottle beer (preferably brown ale)
1 cup frozen pearl onions, thawed
1/2 pound small red-skinned

new potatoes

, halved
2 tablespoons whole-grain

mustard

2 tablespoons packed dark

brown sugar

4 sprigs fresh thyme
3 tablespoons chopped fresh parsley
Directions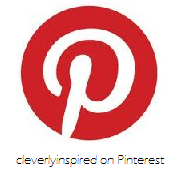 [shopeat_button]